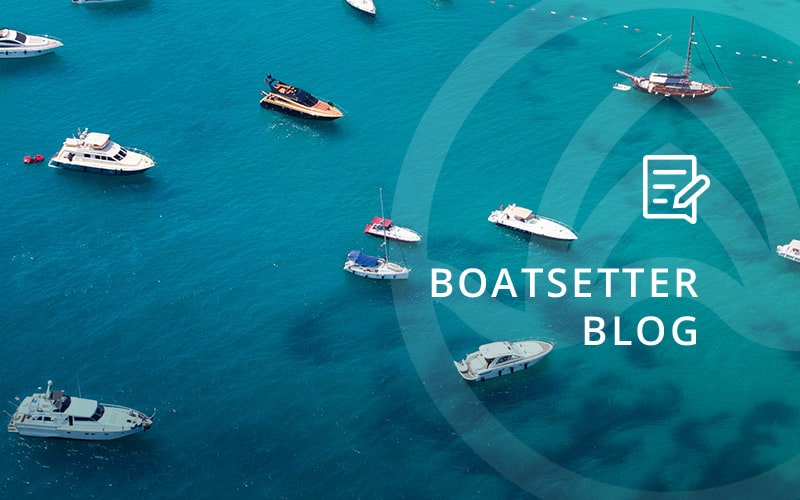 7 Places to Visit for the Best Sea Life Encounters
Are you ready to get in touch with nature and take a walk on the wild side? For your next escape, hop onboard one of our Boatsetter rentals and plan a visit to one of these top seven wildlife destinations. You'll have an opportunity to get up close and personal with some of the ocean's most beloved sea creatures—from tropical fish to dolphins, turtles, sting rays and maybe even a shark or two. So, what are you waiting for? Add these sea life encounters to your bucket list.
Whale Watching in Alaska
Sometimes life can be over-whale-ming—we get it. Often one of the best things you can do is get away from it all and go explore, and there's no better place to do so than Alaska. While you're there, venture offshore to do some whale watching. If you visit in April, you can catch the local Whale Fest Kodiak, or plan your trip for summer or fall for the best chances for spotting a number of different whale species
Learn more by reading our Whale Watching experience guide.
Shark Diving in the Bahamas 
Sharks have a bad rep for being dangerous creatures that wreak havoc on our local beaches; however, just like you, sharks just want to be respected when you're visiting their natural habitat. Shark diving has always been known as one of the most fulfilling, adrenaline pumping activities on anyone's bucket list.
For the ultimate experience, head down to the Bahamas and check out locations like Tiger Beach.
Seal and Sea Lion Spotting in California
Whether you're visiting Northern or Southern California, you have an opportunity to come face to face with the "dogs of the sea." Both harbor seals and sea lions are known for hanging out at the infamous Pier 39 in San Francisco, or down south in San Diego at La Jolla Cove.
Plan your boat rental by visiting our San Francisco or San Diego boating guides.
Cruising with Crocs in Costa Rica
Costa Rica is known for an abundance of exotic wildlife both offshore and onshore—and it just so happens to be home to one of the biggest crocodile populations on this side of the globe. If you're up for a freshwater adventure, head down to the Tarcoles River, where you can find over 2,000 American crocodiles roaming the area where the Pacific Ocean meets brackish swamplands.
Find out more about the region by reading our Costa Rica boating guide.
Saving the Turtles in Florida
Without a doubt, sea turtles are one of the popular creatures of the sea—not to mention, one of the cutest. If you're looking for an unforgettable adventure with these animals, head down to Marathon, FL anytime between late spring and early fall. This area is known for being a hot spot for loggerhead turtles, with almost 90 percent of the country's nesting happening in the area. You'll also be able to visit the local Turtle Hospital to interact with recovering turtles.
Book your boat rental and plan your trip by visiting our Marathon boating guide.
Snorkeling with Sting Rays in Grand Cayman
Snorkeling is always fun when you're in paradise with crystal clear waters, beautiful corals, and colorful fish. Then, imagine adding in mystifying creatures like sting rays. Located just 25 miles off the coast of Grand Cayman, Stingray City is one of the area's most popular attractions—which just so happens to only be accessible by boat!
Before hopping in the water, be sure to read our tips and tricks for advice on equipment and techniques in our Snorkeling experience guide.
Swimming with Dolphins in Mexico
Who doesn't dream of swimming with dolphins a kid? Now's your chance. Mexico is the ideal location for an extraordinary dolphin encounter. Watch as they swim alongside your boat, or hop in the water to interact with these playful animals.
To map out your dolphin experience, start by planning your trip to Riviera Maya, one of Mexico's most popular destinations to see these beloved creatures.