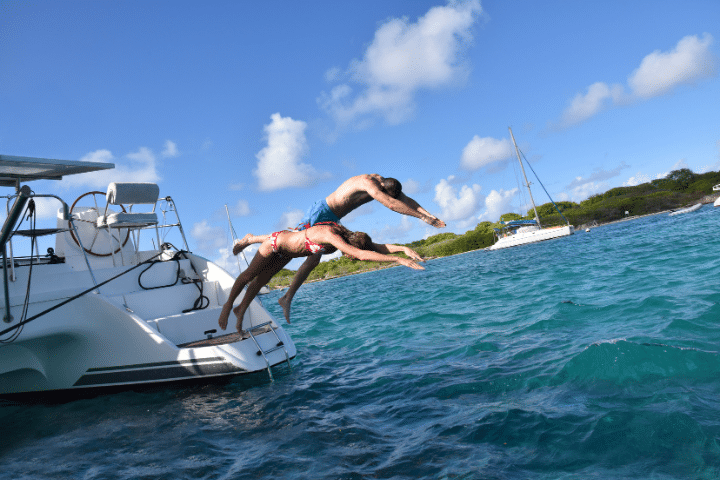 Boatsetter Vacation Planner: Skip the Villa and Charter a Boat
The Luxury of a Private Boat Charter Within Your Grasp
If you were ever the one in charge of planning a vacation, then you sure know how stressful it can get. The endless number of destinations, the infinite amount of hotels and beaches and on top of it, everyone who travels with you usually has an opinion about it all. Sounds familiar, doesn't it? Well, we get it, and we sure understand the pressure you are under. However, vacation planning can be a piece of cake if you ditch the tiring search for hotels and villas and charter a boat instead.
Enjoy the Ultimate Privacy of a Boat Rental
When you charter a boat, you get yourself not only a ride across the mesmerizing waters but you also get luxurious and comfortable accommodation for all of your traveling companions. The boats are spacious and offer everything a hotel does, only with a lot of extras. When you choose to stay in a billion-star hotel, every destination is within your grasp, and you won't have to worry about noisy hotel neighbors. You can also throw boat parties or organize barbeques so you can enjoy every night of your stay. There is no need to go to the club when you can host your own sandbar party.
Swim in the Largest Swimming Pools
You don't have to look for hotels with swimming pools, because when you charter a boat, every sea, every ocean becomes your private pool. Why wake up and walk to the beach, when you can just wake up and immediately jump into the water straight from the deck. The boats can also offer fishing, snorkeling, and diving gear so you get to enjoy all the sports activities you want. Sure, you can separately rent the equipment, but why would you when you can get it all included in the price of your boat accommodation.
Get a Perfect Tan on a Boat
If you are a fan of sunbathing and getting that wonderful glow of sun-kissed skin, you will enjoy tanning on the deck more than anything. Feeling the breeze and being surrounded by water makes it a whole different experience than regular beach tanning. And also there is no need to search for vacant spots on crowded beaches when you have your private tanning paradise.
Dock Up and Taste Local Food
Also, there's no need to worry about going hungry on a boat. Well, when you charter a boat, you can dock up and eat at some of the best waterfront restaurants or even get a chef aboard. The chefs will cook for you your favorite meals without you even having to leave your boat. The addition of the exquisite food will make your holiday boating vacation an unforgettable experience.
Skip Hotels and Villas and Rent a Luxury Boat
If you think about it, a single boat can replace not just any villa, but it offers every aspect of a perfect vacation in only one place. Anything you may need, the boats can provide. When you spend the night on a boat and wake up under the sky, you will never settle for a villa again.