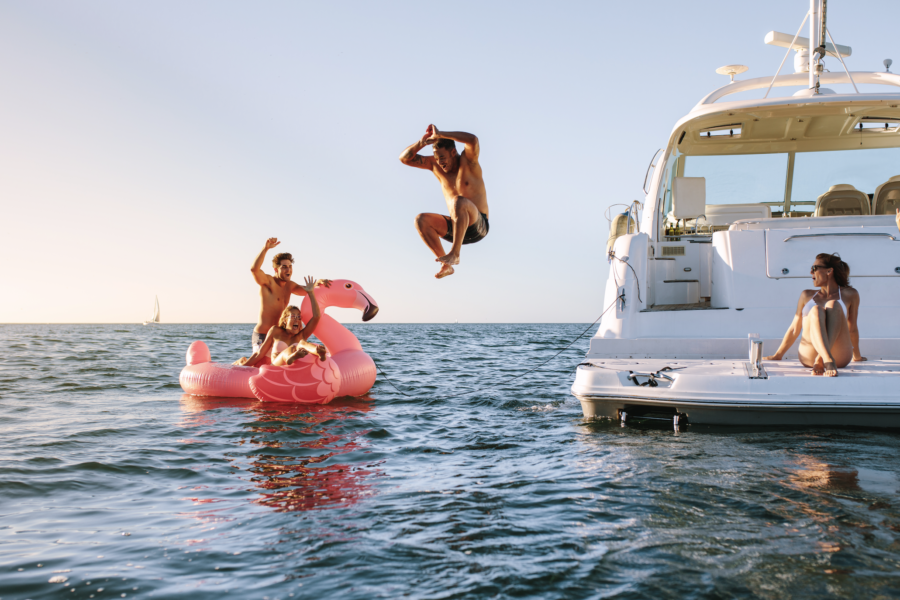 Your Weekday Staycation Is Waiting for You
If you're looking to have a summer spent on the water with your family, weekday boating is just what you're looking for. From a quiet day of relaxation to a fun fueled experience on the water, there is something for the whole family on a summer boat rental from Boatsetter. So whether you're living in hot Miami or breezy Seattle, hop aboard the perfect boat rental this summer and let us take care of the rest.
Get together without breaking the bank
The weekdays are made for boating! Take advantage of the clear waterways by booking a weekday rental without the added stress of beating the crowd. Grab your family or friends for a relaxing day cruising the waters and take that much needed mid-week break at the fraction of the cost. Because demand for boating is higher on the weekend, owners are more likely to lower the cost of their rentals during the week. Weekday boating is the best way to social distance without breaking the bank.
1000's of boats to choose from
Weekday boating provides boat options that might not be available on weekends due to the high summer demand. In our experience, the more options you have while choosing your boat rental the better! Choosing available boats during the week is easy! Depending on your water activity of choice, you can select from boats perfecting for cruising the ocean, fishing in the deep sea, or speeding across the lakeside. Whatever your family's interests may be, there is a weekday boat rental for you.
Safe and easy bookings
A safe return to water is our #1 priority. Boatsetter offers the unique option to get on the water with a USCG licensed captain, or simply drive the boat yourself. Optional captained rentals give you the freedom to rent a boat with just your family and friends on board. To add a captain on board, select "Include Captain" in your search, otherwise select "No Captain", meaning you will operate the vessel during your trip.