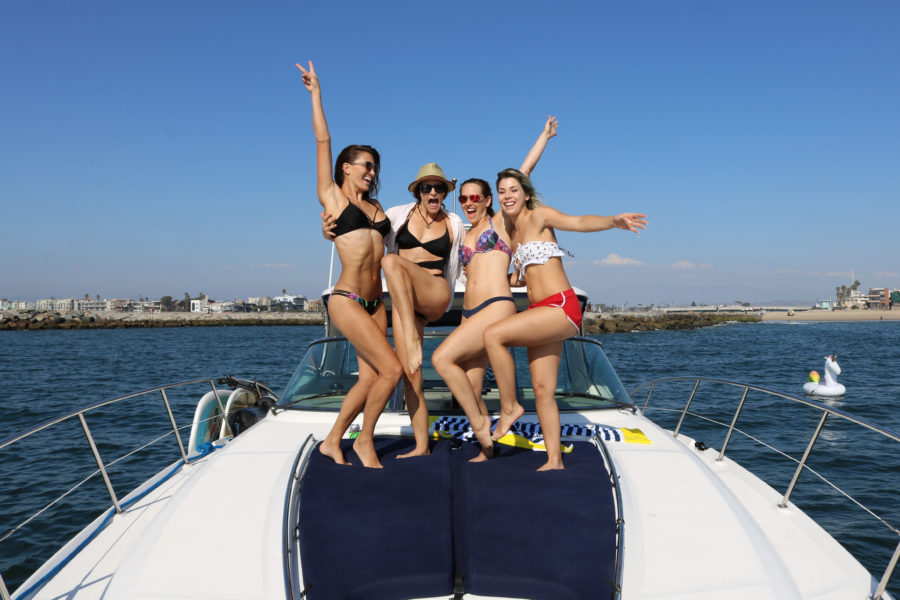 Best Way to Spend the Holidays? (Hint: Boat Rentals)
The holiday season might look different this year, but spending time with close family and friends doesn't have to! Looking for a way to celebrate? Leave the painfully long lines and delays at the airports in the past and make a dash for the ocean. Celebrating on a holiday boat rental beats any of the regular holiday gatherings, for sure. Imagine gazing upon jaw-dropping scenery like crystal-clear, turquoise waters, lush green palm trees, an azure blue sky, and white sand beaches that give way to a majestic horizon. That could be yours and more when celebrating the holidays on the water with Boatsetter!
1) Rest + relaxation
A day out on the water is the perfect way to unplug and unwind. Your holiday should be spent having quality time with the ones you love, right? The best way to maximize quality time with your family and friends is to plan how you choose to spend the day, especially when it comes to stressful holiday to-dos. Boat rentals allow you time to relax, instead of tiding up your house for company or preparing a home-cooked meal for a large group of people. So in the spirit of relaxation, kick back and bask under the sun with a drink in hand.
2) What's on the itinerary?
Those with experience can be the captain of a Boatsetter boat rental, but selecting a USCG licensed captain and crew for your holiday is another option.  You are able to customize an itinerary to your interests and decide where to stop and what to see. Perhaps relaxing at the sandbar, snorkeling, cruising or fishing?  A boating vacation also offers the most unique way to travel and take in the local culture. You can enjoy the day at local island restaurants or embark on a local waterway tour. The best thing about taking your holiday to the sea is experiencing the holiday spirit with your friends and family onboard a private boat.
3) Couples trip or family gathering?
Whether you're looking for a fun experience for the whole family, a romantic couples trip, or an active adventure with friends, Boatsetter features a variety of boat rentals, so it's easy to find the perfect one for you. Your surroundings will be comfortable, clean, and quite luxurious, starting your holiday off in the best way. It's so easy to book boat rentals, that no licenses or experience are required.
Make your holiday boat rentals feel like a personalized vacation planned just for you. Boatsetter hooks you up with awesome boat rentals and boat charters to keep your vacation on course. Whether you would like to spend 4 days or 1 week on the water, Boatsetter allows you to do so. So….where are you headed for the holidays?