5 Best Beaches in Naples to Explore By Boat
---
Naples, Florida, nestled on the shores of the Gulf of Mexico, offers locals and visitors access to some of the best high-end shopping, world-class dining, and stunning waterways. In addition, the area has some of the best beaches in Southwest Florida, offering the perfect place for beachgoers and nature lovers to relax on the waters and dip their toes in the soft sands.
If you're heading out on the water by boat, be sure to explore these five top beaches in Naples:
Vanderbilt Beach

Delnor-Wiggins Pass

Lowdermilk Park

Barefoot Beach Preserve

Naples Pier

and Naples Municipal Beach
Before leaving the dock, be sure to read our guide on Boating in Naples, FL: Everything You Need to Know.
Explore Naples, FL Boat Rentals
Does Naples have white sand beaches?
Naples does have soft white sandy beaches, perfect for relaxing on, building sandcastles, or taking a long stroll along the water. Some of the best beaches with bright white sand include:
Bonita Beach

Barefoot Beach Preserve County Park

Vanderbilt Beach

Delnor-Wiggins Pass State Park
These beaches provide access to many recreational amenities, such as restrooms, picnic pavilions, playgrounds, hiking trails, boat launches, boardwalks, and access to watch native wildlife in its natural habitats. Plus, these beaches are close to local dining, shopping, and entertainment venues, perfect for taking a break from boating.
What is the biggest beach in Naples, FL?
Marco Island is home to the largest beach in Napes, Florida. Boaters can take a break and enjoy six miles of beaches, perfect for recreational activities, relaxing, and exploring. The beach on Marco Island is one of the finest, whitest sand, and calmest waters among the Ten Thousand Islands. The waves are shallow, making this beach perfect for families.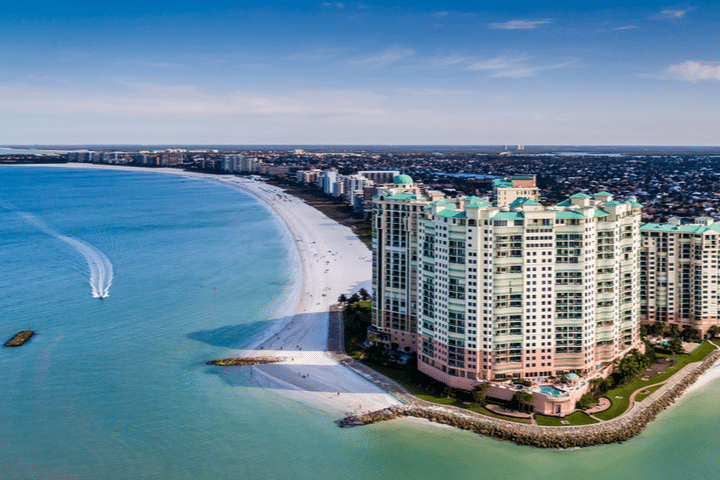 The second largest beach in Naples is Clam Pass Park, which spans more than 35 acres, featuring beautiful coastal habitats. This beach park is home to wildlife, has a 3,000-footling boardwalk surrounded by native plants, and has snow-white sands.
Clam Pass Park is undoubtedly the prettiest beach in Naples, offering a paradise perfect for those wanting to experience an adventure under a canopy of tropical foliage. Clam Pass Park also provides a three-quarter mile path full of vibrant butterflies, roaming wildlife, mangrove forests, and a tidal bay area.
Both beaches provide many opportunities to play in the sand and experience Florida's wildlife in its natural habitats. These beaches may be the biggest, but they are also the most spectacular beaches in Naples.
Where to Find the Best Beaches in Naples for Families
Families visiting Naples have several beaches perfect for their enjoyment. Activities families love at the beach include playing volleyball, tossing a Frisbee, sunbathing, sandcastle building, and splashing around in the Gulf of Mexico waters.
The beaches in Naples have something for everyone, keeping toddlers, teens, and parents busy and entertained. Some of the best beaches for families include: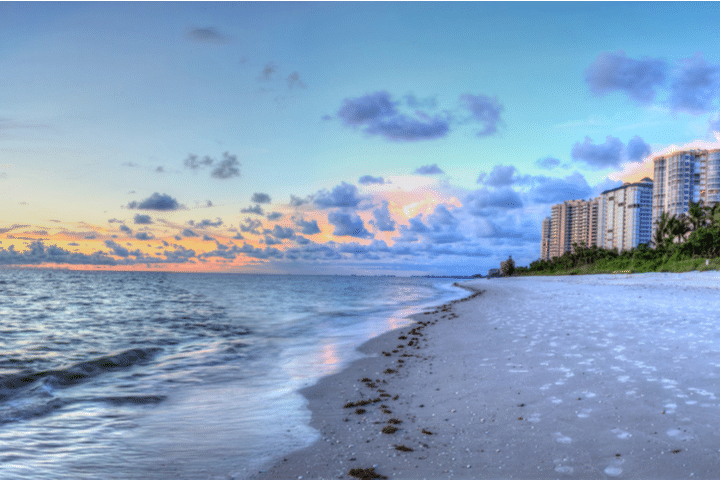 Vanderbilt Beach offers plenty of space for families to spread out on the white sands and enjoy many beachside activities.

Delnor-Wiggins Pass

is one of the most popular beaches in the area and is rated as one of the top beaches in the nation. This beach offers families opportunities for snorkeling, birdwatching, fishing, picnicking, and shelling. Boaters also love this beach because there is a boat launch, providing access to Turkey Bay and the natural estuaries of the Cocohatchee River.

Lowdermilk Park has 1,000 feet of white sands, with plenty of picnic tables for a family lunch, playgrounds, a volleyball court, and a duck pond,

Barefoot Beach Preserve is nestled on one of the last remaining undeveloped barrier islands on Florida's Southwest Coast, offering families a gorgeous beach to relax on and the perfect place to anchor and go fishing.

Naples Pier

and Naples Municipal Beach offer the perfect place to rest on the beach and watch the sunset. This beach provides fun for the entire family, including fishing off the pier and watching dolphins and pelicans.
Beach Safety in Naples, Florida
Staying safe at the beach is key to enjoying a trip to Naples, Florida. Everything from staying hydrated to avoiding wildlife can help prevent illness or injury when spending the day boating and enjoying local beaches. Top beach safety tips include:
Avoid overexposure to the sun to prevent dehydration and sunburns. These can happen fast, so it is always best to take breaks from enjoying the bright, hot Florida sunshine.

Drink plenty of fluids and avoid alcoholic beverages when spending long periods in the sun.

Use sunscreen, and often reapply, especially after swimming.

Wear protective clothing and sunglasses, and bring an umbrella with you to the beach.

Know what the beach flags mean:

Double Red – Closed to the public

Single Red – High surf and strong currents

Yellow – Moderate surf and currents

Green – Calm conditions, but still use caution

Purple – Dangerous marine life, such as jellyfish, is present

Avoid swimming when there are dangerous currents

Avoid swimming when there is a storm or lighting in the area
The best way to explore these beaches is with a Boatsetter boat rental. With Boatsetter you can rent local boats including pontoons, sailboats, catamarans, fishing boats, speed boats, and many more!
Browse All Available Boats for Rent in Naples, FL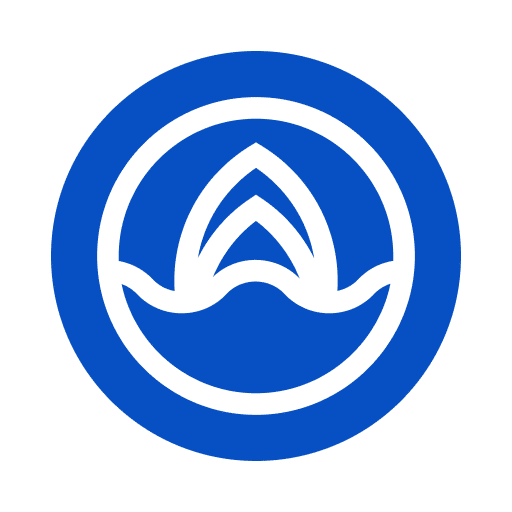 Boatsetter empowers people to explore with confidence by showing them a world of possibility on the water. Rent a boat, list your boat, or become a Boatsetter captain today.