Fishing in Islamorada Guide
---
Islamorada is an iconic fishing location that's worthy of any angler's bucket list.
Fishing in Islamorada, FL, is world-famous. In fact, among anglers, there aren't many places on the planet that are better known than Islamorada. And it's no wonder why. Fishing is good here at all times of the year, the diversity of the species you can target is as long as just about anywhere else, and the range of fishing styles you can apply has no limits. You say you want to go fly fishing for tarpon one day, kite fish for sailfish the next, and drop baits for yellowtail snapper the day after that? You can do it all and more in Islamorada. Heck, you could go fishing in Islamorada for weeks and never do the same thing twice.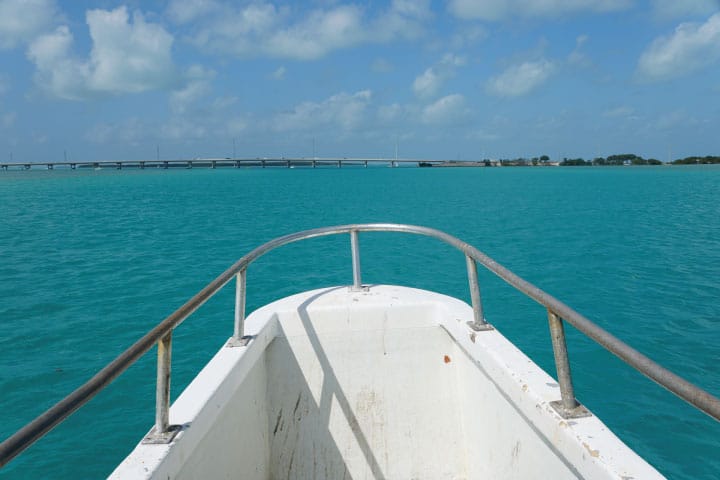 Naturally, this kind of diversity in your options does mean that it takes a lot of know-how to be successful in these waters. That's why many anglers who aren't from the area decide to book a fishing charter when they come to town. Others, who may have the knowledge to target specific species in certain areas, may opt to rent a fishing boat in Islamorada and try their luck on their own. Either way, one thing is for sure: as far as fishing destinations go, this one is extraordinarily tough to beat. In fact, it was a shoo-in on our list of Five Best Deep Sea Fishing Destinations in Florida.
Explore All Available Fishing Boat Rentals Around Islamorada
Where to Fish: Best Fishing Spots in Islamorada
On one side of Islamorada lies the open Atlantic, and on the other, the countless mangroves and islands of Florida Bay and its many backcountry basins. Both hold endless fishing opportunities, but they are worlds apart from each other. The species, tactics, and types of boats used for each are incredibly different. So, when discussing where to fish in Islamorada, it's necessary to separate the options between backcountry fishing and oceanic deep-sea fishing.
Where to Fish in the Backcountry

The backcountry opportunities are virtually limitless. They begin right in Islamorada itself because the bridges of the Overseas Highway connecting Islamorada to the other keys offer up excellent fish-attracting structures. The channels carved out between the different keys can hold fish, as well as the channels around the small islands and cuts in Little Basin, adjacent to Islamorada. From there, boats can head out into the remote waters of the Everglades National Park. You could spend years fishing here and never find every hotspot, but mangrove shorelines, flats, points, and channels are generally the areas to look for fish.
Explore All Available Fishing Boat Rentals Around Islamorada
Where to Go Deep Sea Fishing
Anglers heading out of Islamorada into the open Atlantic may stay relatively close to shore and fish the reefs and similar structures, which is generally called inshore fishing, or they may venture far from land in search of pelagic species, which is generally termed offshore fishing. Inshore, wrecks, and especially the coral reefs, are focal points. There are a number of them, such as Conch Reef and the Eagle wreck, which are charted and well-known.
Offshore anglers may head ten or so miles and go beyond the reefs in search of big game. However, when offshore fishing is the goal, and you're trying to figure out where to fish in Islamorada, without question, the number-one hotspot that gets talked about is "The Hump." Sitting about 15 miles off the coast, The Hump is an undersea mountain that comes to within 200 feet of the surface, surrounded by 500 or more feet of water. It's particularly well-known for blackfin tuna fishing, but mahi-mahi, wahoo, sailfish, and even marlin are caught at The Hump, too.
What to Fish for in Islamorada: Top Species List
The species list for backcountry and inshore fishing includes:
Black drum
Bonefish
Cobia
Flounder
Grouper (multiple species)
Jacks (multiple species)
Permit
Pompano
Red drum
Sharks (multiple species)
Snapper (multiple species)
Snook
Speckled sea trout
Tarpon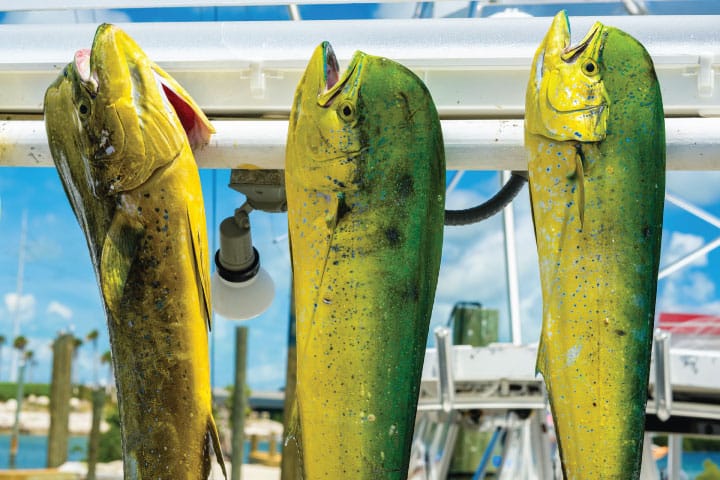 Common targets for offshore anglers include:
Amberjack
Blackfin tuna
Bonito
Grouper (multiple species)
Jacks
King mackerel
Mahi-mahi
Sailfish
Sharks (multiple species)
Swordfish
When is The Best Time to Go Fishing in Islamorada
There isn't a bad time to go fishing in Islamorada. That said, which species will be around in significant numbers does change with the season. Particularly for the migratory species, the action can run hot and cold depending on which one in specific you're interested in targeting. For this reason, it's critical to familiarize yourself with when the different fish generally migrate and pay close attention to every Islamorada fishing report you can find. Savvy anglers will alter their target to match the timing when planning a trip to the area.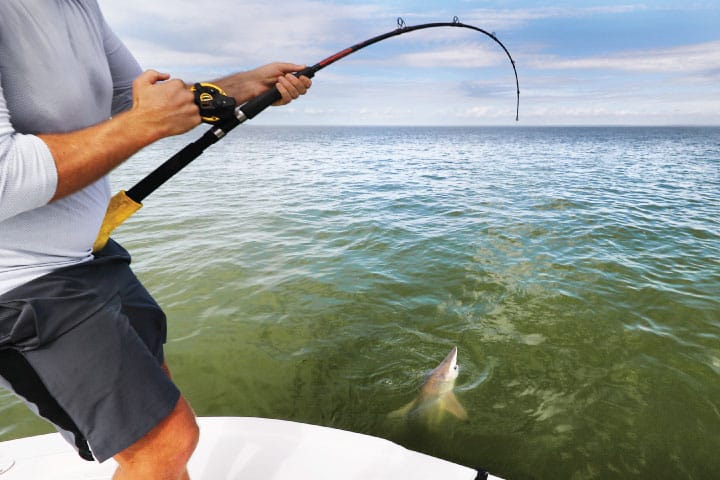 How to Fish in Islamorada
Remember the tremendous species diversity we mentioned earlier? Naturally, that wide range means a similarly wide range of techniques and tactics might be used when fishing in Islamorada. A lot also depends on whether you'll be heading for the backcountry or running offshore; each different environment calls for fishing in different ways. Again, this is a good reason to look for an Islamorada fishing report before you plan a trip. One week, fishing live bait for tarpon might be hot. The next, trolling for blackfin could be on fire.
In these waters, the hot bite — and the best way to capitalize on it — is always changing. And being able to learn and apply all the different techniques and tactics is just one more reason why fishing in Islamorada is downright awesome.
Explore All Available Fishing Boat Rentals Around Islamorada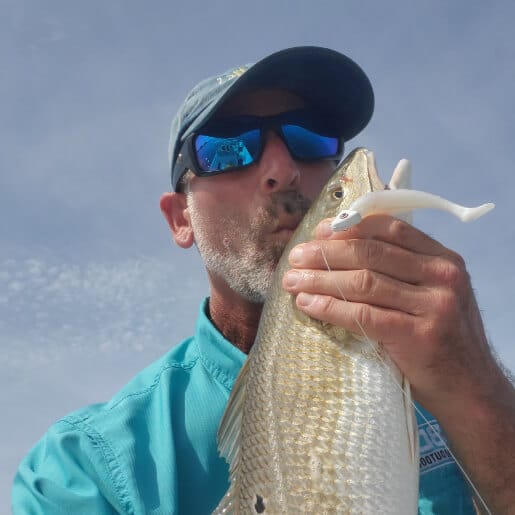 With over three decades of experience in marine journalism, Lenny Rudow has contributed to dozens of boating and fishing publications and websites ranging from BoatU.S. Magazine to BDOutdoors.com. Rudow is currently the Angler in Chief at Rudow's FishTalk, he is a past president of Boating Writers International (BWI), a graduate of the Westlawn School of Yacht Design, and has won numerous BWI and OWAA writing awards.