Fishing in New Jersey Guide
---
Fishing in New Jersey can be about as diverse an endeavor as fishing anywhere in the U.S. because New Jersey has freshwater fishing options, inshore saltwater angling, and even offshore fishing opportunities.
In fact, though this state may be relatively small, many people here consider it a fishing mecca of sorts.
Explore All Available Fishing Boats in New Jersey
Where to Fish: Best New Jersey Fishing Spots
Naturally, the best saltwater fishing spots in New Jersey are very different from the best freshwater spots. And, there's also quite a bit of variation just in saltwater, including inshore, nearshore, and offshore fishing.
Freshwater fishing
On the freshwater scene, anglers have over 400 publicly accessible lakes, reservoirs, ponds, and rivers to choose from. The north-western section of the state has the bulk of the larger reservoirs, but there are plenty of places to fish in freshwater throughout New Jersey.
The New Jersey Fish and Wildlife Interactive Map is a great resource and will guide you to freshwater venues close to whatever part of the state you're in.
Inshore fishing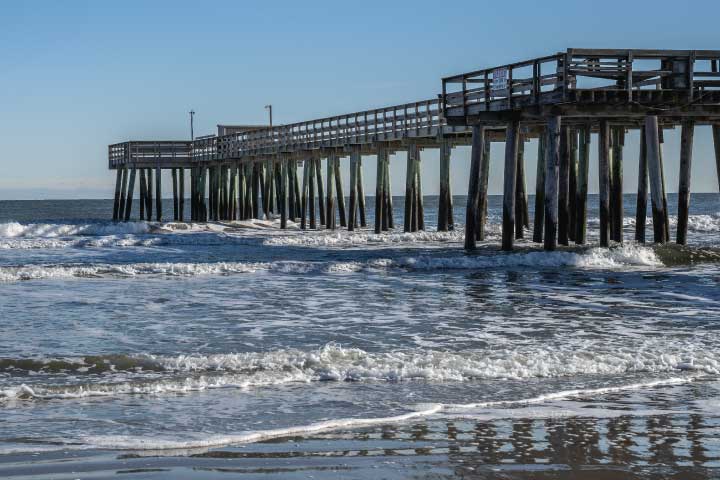 Inshore saltwater fishing in New Jersey can take place in the many bays and inlets up and down the coast, ranging from Delaware Bay in the south to Raritan Bay and the Hudson River in the north.
In-between there are numerous inlets, like Absecon, Brigantine, Barnegat, and Manasquan, all of which feed coastal bays teeming with fish.
Many can be fished from public shores or piers, and the best fishing can be tapped into by anglers who own or rent a boat.
Surf fishing from the beaches of New Jersey is a big draw, too.
Offshore fishing
All along the coast outside of those inlets, there are reef and wreck sites which offer a completely different set of species for anglers. Watch our reef fishing tutorial to learn how to effectively fish reefs. And those who push farther out to deep sea fishing areas can enjoy world-class offshore action on big game species.
Fishing in the open Atlantic does require lots of know-how and specific gear appropriate for the fishery, however, so many anglers opt to enlist fishing charters if they want to get in on this sort of action.
Book a New Jersey Fishing Charter
What to Fish for in New Jersey: Top Species List
In freshwater, the range of fish species you might encounter is rather spectacular. This state is far enough south that many warm-water species can still thrive, yet far enough north to enjoy cool-water species as well. Depending on what body of water you head for, you might be able to target:
Bass (largemouth, smallmouth, and striped bass hybrids)
Catfish (multiple species)
Carp
Crappie
Muskellunge
Northern Pike
Pickerel
Salmon
Snakeheads
Sunfish
Trout (multiple species)
Walleye
White perch
Yellow perch
Fishing in the coastal bays and inlets can produce lots of small catches of panfish species (such as croaker and spot), and juveniles (like black sea bass). However, most anglers who go saltwater fishing in New Jersey coastal bays will likely be targeting:
Blackfish
Bluefish
Fluke
Sharks
Striped Bass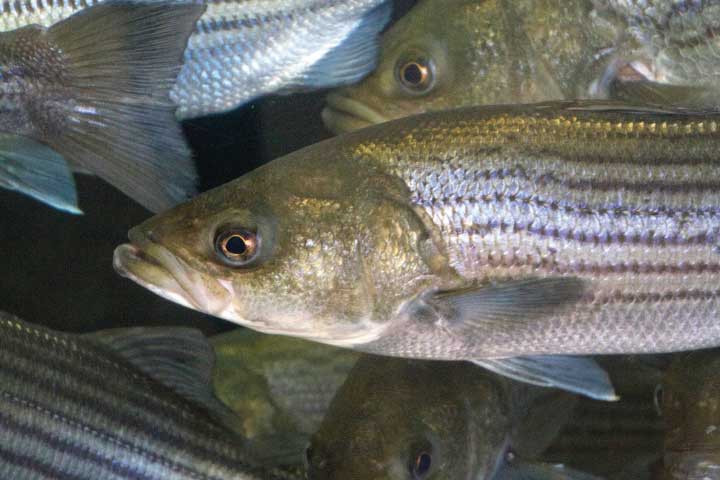 Those who head into the Atlantic and fish the wreck and reef sites and inshore waters off the coast will be likely gunning for:
Blackfish
Black sea bass
Bluefish
Cod
Fluke
Haddock
Porgies
Pollock
Sharks
Striped Bass
Weakfish
Even farther from shore, deep sea fishing off the New Jersey coast, anglers have an entirely different list of fish to go after. The prized offshore catches include:
Billfish
Mahi-mahi
Sharks
Swordfish
Tilefish
Tuna (multiple species)
When is the best time to go fishing in New Jersey?
Since New Jersey is fairly far north on the Atlantic coast, the warmer months of the year are when most people go fishing. However, the fishing season New Jersey anglers enjoy can extend year-round, depending on just how much you're willing to bundle up.
Even in the depths of winter, freshwater anglers can try their hand at ice fishing. And saltwater anglers can target cold-water species that bite best in the chill, like blackfish and cod.
As for the offshore crowd, most of the action begins in late spring or early summer and continues well into the fall.
Unpredictable weather and potentially strong winds do make getting far into the ocean a bit tougher once fall hits, but generally speaking, there are still fish around when a weather window appears.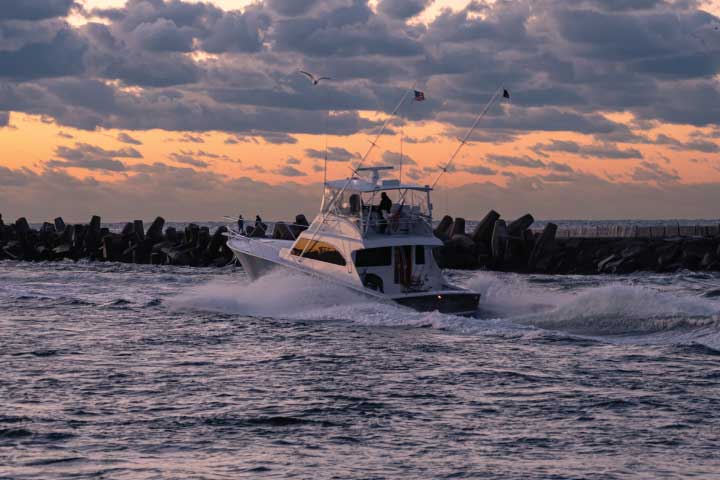 Ready to go fishing in New Jersey?
The tactics used for fishing in New Jersey are just as varied as the species and options that are available.
Freshwater anglers will employ everything from setting tip-ups with live bait on a frozen lake to casting spinnerbaits and plugs to the shoreline. And often, at different times of year on the very same lake!
Much the same can be said of the saltwater scene. Some anglers prefer to drift squid strips for fluke, while others jig a soft plastic curly-tail across the bottom.
Some will "chunk" for tuna (a tactic similar to chumming with bait), while others will troll.
In fact, rather than ask how to fish in New Jersey, it might be easier to ask how not to fish in New Jersey — the list would be a whole lot shorter.
If you have the opportunity to go fishing in New Jersey, don't let it pass you by. There aren't many areas with fisheries this diverse anywhere in the nation. Besides, wherever you might be, it's never a good idea to pass up the opportunity to go fishing!
Browse All Available Fishing Boat Rentals in New Jersey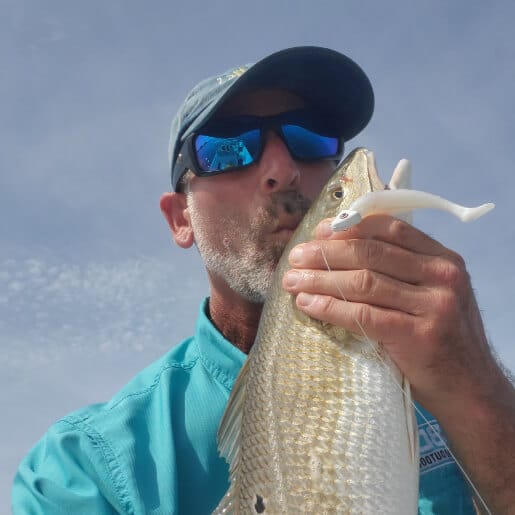 With over three decades of experience in marine journalism, Lenny Rudow has contributed to dozens of boating and fishing publications and websites ranging from BoatU.S. Magazine to BDOutdoors.com. Rudow is currently the Angler in Chief at Rudow's FishTalk, he is a past president of Boating Writers International (BWI), a graduate of the Westlawn School of Yacht Design, and has won numerous BWI and OWAA writing awards.