2022 Port Townsend Wooden Boat Festival: Preview Guide
---
While wooden-boat lovers live all over the world, a special corner of Washington State attracts arguably more than anywhere else. Every year for more than four decades, the Port Townsend Wooden Boat Festival, which takes place just north of Seattle, has attracted hundreds of builders and other exhibitors, and thousands of attendees. And, of course, it showcases lots of wooden boats—with an expected 300 of them this September 8 to 11. The Wooden Boat Festival is a visual spectacle, but it's equally an educational opportunity for adults and kids alike.
For more information like festival background, what you can't miss—attractions, special workshops, and activities —and more Boatsetter Pro Tips, read on!
Book a Boat Rental to Enhance Your Wooden Boat Festival Experience
History of the festival
Although some know it for its plethora of Victorian-style homes, Port Townsend has an extraordinarily rich maritime history. It's one of the Pacific Northwest's last working-waterfront towns, too. Here, people practice ages-old restoration skills alongside newer methods of construction and repair. Even those not engaged in the marine trades are proud of the region's continued practice. No wonder, then, that ever since the festival got its start in 1977, droves of locals, as well as others from afar, descend upon it and even volunteer to help run it. The initial idea behind the festival remains its focus today.
Carol Hasse, one of the founders, says she and the other organizers created it for folks "to come and celebrate the beauty of wooden boats and their stories, but also to celebrate the importance of maintaining the skills to keep these classic vessels, these historic vessels, alive." Funny enough, the first year, the founders thought a few hundred friends and area residents would come. Instead, a couple thousand arrived.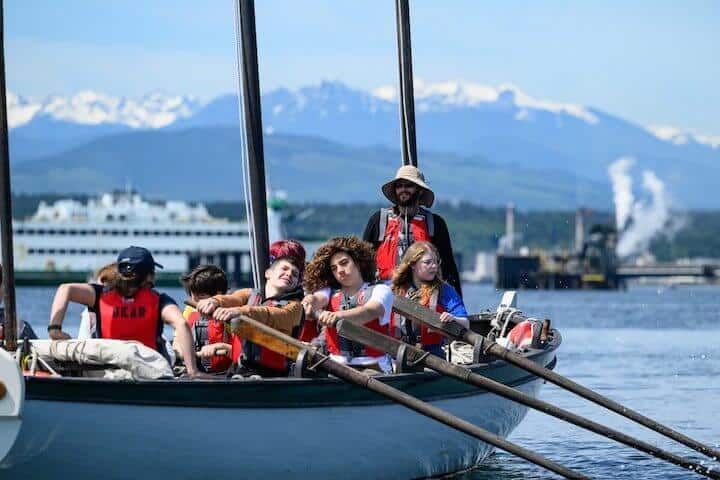 Things to do
Boating attractions
Currently, the Wooden Boat Festival continues attracting thousands, to check out craft of all shapes and sizes. From canoes to dory racing boats and from fantail motoryachts to schooners, you'll see it. In fact, next month you can check out ones as small as 10 feet, made just a few miles away. Other can't miss attractions include:
You can further step aboard the classic, 1930s-era schooner Adventuress. This 131-footer calls Port Townsend home, though she's ventured as far as the Strait of Magellan in southern Chile. These days, Adventuress helps youngsters learn hands-on environmental lessons and leadership skills.
Forward-thinking vessels of a different sort will be at the festival as well. Stop by AMA Natura, a floating showcase of "green" technology. The 36-foot motorsailer relies entirely on waste source biofuels. She and her owner are strong advocates for demonstrating de-carbonization, protecting wildlife, and of course exploring.
Workshops, shows and demonstrations
Beyond viewing unique boats, you can join boating workshops run by aficionados and expert mariners, who each have stories to share and tricks to teach beginners and advanced boaters alike.
Also check out the variety of speakers and hands-on workshops throughout the long weekend. You can learn nautical photography, hear about Inside Passage adventures, and obtain engine and electrical troubleshooting tips, all from renowned professionals.
Friday, September 9, 2022 – Survival, Safety, and Seamanship by Steve Callahan
Saturday, September 10, 2022 – How to Get Your Captains License
Sunday, September 11, 2022 – Wind, Sand, and Sea: A Life of Sailing by Lin Pardey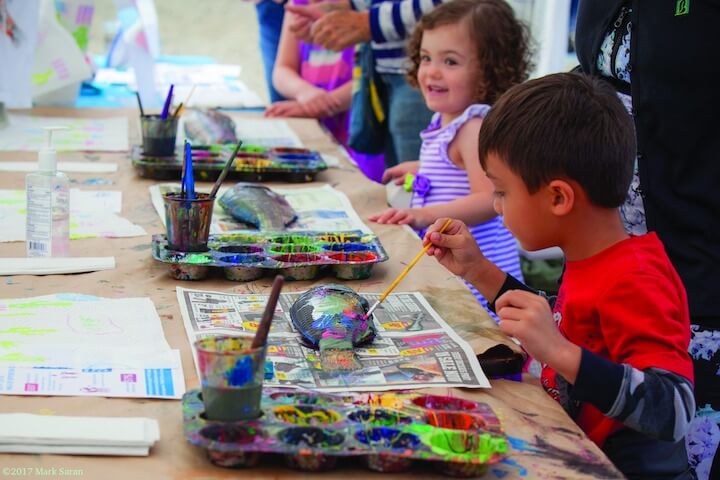 Music and activities for the kids
Listen to the Delta Rays live, a 25-year-old band that plays a mix of Zydeco, R&B, and jazz on Friday, September 9 at 6:00 pm.
Give your kids a hands-on experience by signing them up for the Kids' Boatbuilding, an activity fit for kids of all ages, on Saturday, September 10, at 10 am.
Catch an exhilarating sailboat race on festival water at the 26' and Under Race on Friday, September 9, at 2 pm.
Here's a Pro Tip: There are so many things to do at the Port Townsend Wooden Boat Festival! Don't miss any attractions, activities, or events that may interest you. See the 2022 Wooden Boat schedule and filter by preference or priority for a full view of your opportunities.
Discover more boating events, shows, and festivals like this one!
Boatsetter is a unique boat-sharing platform that gives everyone — whether you own a boat or you're renting — the chance to experience life on the water. You can list a boat, book a boat, or make money as a captain.
Own a boat? Let your boat pay for itself. List, rent, earn — Only at Boatsetter.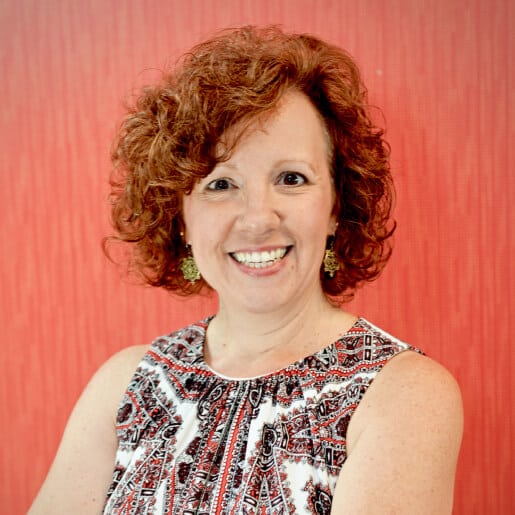 A journalist with more than 30 years' experience, Diane M. Byrne is the owner
of MegayachtNews.com, a daily website educating American superyacht owners, buyers, and
their circles of influence about the leading builders, designers, cruising destinations, and more.
She founded the website in 2007 as the first, and still the only, American-focused online media
outlet exclusively covering this market. It features all-original content, for real stories of real
interest.
Diane is additionally one of the most-sought-after journalists for expert editorial coverage and
commentary about not only superyachts, but also general boating and yachting. Her byline
appears in Boatsetter.com, DiscoverBoating.com, and the magazines Luxury Guide, Ocean,
Yachting, and Yachts International.
Additionally, Diane is the Chair of the U.S. Superyacht Association, having been on the Board of
Directors since 2015. Outside of yachting, she's a trustee of Sempre Avanti, a non-profit
resource supporting Italian and Italian-American individuals, businesses, and organizations in the
United States and Italy.