4 Best Spring Break Destinations for Boating
---
Spending your Spring Break on a boat gives you the best of both worlds. With an easy-to-book boat rental, you'll hop aboard a nicely equipped vessel of your choice. You'll explore the local lakes and waterways, and you might squeeze in some fishing and sunbathing during your lazy day afloat. Chances are, you'll enjoy it so much that you'll book another day (or two) while you're in town.
Of course, a great Spring Break destination also has plenty of lively land activities. Tasty food, ice-cold drinks, and live entertainment might be on tap within a stone's throw of the dock. Now that you're ready to spend Spring Break around the water, here are four "can't miss" destinations that will appeal to boating fans of every stripe.
Explore Boat Rentals in All Destinations
1. Wilmington, NC
Abundant Water Sports and Land Diversions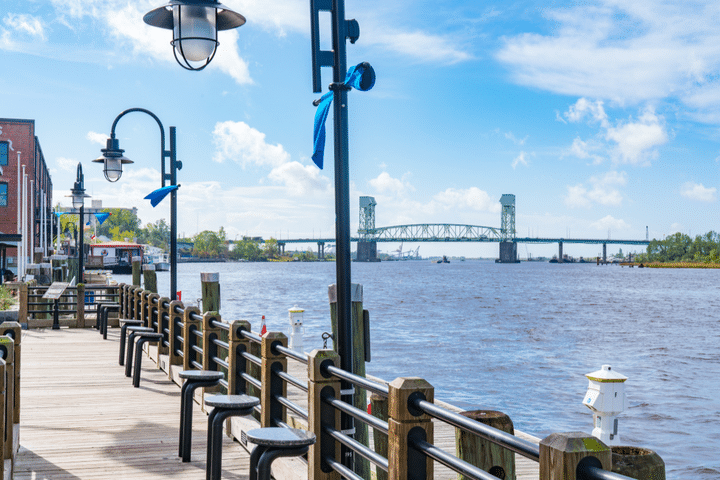 Snagging a Wilmington, North Carolina boat rental opens the door to a whole host of Spring Break adventures. This vibrant coastal city is located on the super-wide Cape Fear River, for starters. Besides being a playground for recreational boaters, the fast-flowing Cape Fear serves the Wilmington commercial port.
The Mighty Cape Fear River
Let's say you rented a nicely equipped convertible for the day. While you cruise just outside the ship channel, there's a good chance you'll see quite a few commercial vessels. Examples include container ships, tankers, tugs, and other watercraft – and they're all heading to or from the Wilmington port.
Most importantly, you should stay out of everybody's way. These big ships travel much faster than you can imagine, and they can't change direction very quickly. And, a tug transporting barges can't change direction at all.
By traveling outside the ship channel and remaining aware of the vessels around you, you can stay safe while enjoying the show. And if you estimate the tide correctly, you'll get a good boost in speed while viewing lots of interesting commercial vessels and recreational boats.
Carolina Beach and Wrightsville Beach
After passing through Wilmington, you'll travel down the Cape Fear River to Carolina Beach. This welcoming coastal community is crisscrossed with navigable waters. Take a lazy afternoon cruise along the Intracoastal Waterway. Check out the local fishing spots, or drop the hook and spend the day sunbathing on the deck.
Just over eight miles from Wilmington, you'll find high-energy Wrightsville Beach. This water-oriented town has plenty of places to visit on a day cruise, and its Atlantic Ocean waves attract numerous surfers. Or, get your fishing fix on Johnnie Mercers Pier, where there's enough room for everybody to cast their line.
If beachside shopping options sound appealing, check out the surf shops and beach boutiques. Satisfy your appetite with local eateries serving fresh seafood. After the sun goes down, enjoy Wrightsville Beach's lively nightlife scene. You'll find plenty of oceanfront grills, beach bars, and live music every night of the week.
2. Destin-Fort Walton Beach, FL
Classic Spring Break Fun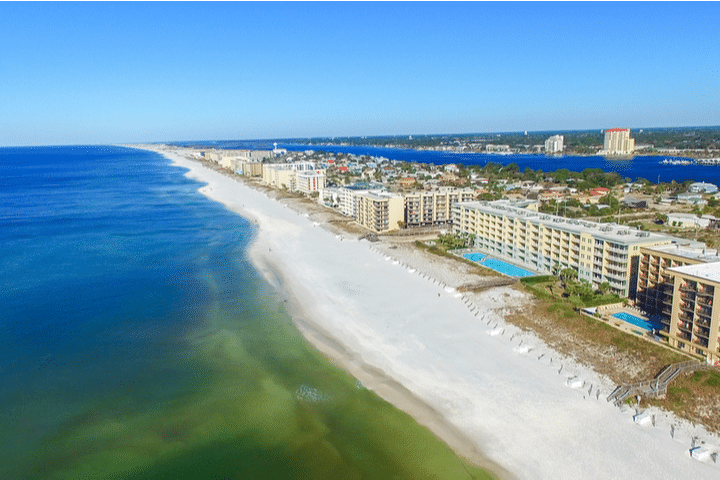 There's a reason why Destin-Fort Walton Beach, Florida is listed in all the Spring Break Guides. This super-desirable destination is perched right on the emerald-green Gulf of Mexico. Sun worshipers from everywhere flock to this iconic beach town to enjoy the fine white sand beaches.
Of course, Destin also boasts plenty of boat rental opportunities. If you'd like to book a pontoon boat for a low-key afternoon cruise, you can easily do that.
Bring a cooler, lots of ice-cold drinks, and some snacks, and you're all set. Even better, your friends can soak up the salt air with you, as a roomy pontoon boat has several comfortable seats.
On the other hand, maybe you're a dyed-in-the-wool fishing fan. You've been itching to fish the Gulf for months; as you know, there are some serious fish out there.
With multiple boat rentals available, you're likely to find a nicely equipped boat with a hefty engine to get you out there and back. You should also have plenty of deck space to reel in your catch.
As you might expect, Destin-Fort Walton Beach also offers many other enticing diversions. Spend an afternoon strolling the boardwalks, ducking into beach gear shops, and noshing on tasty finger food (not at the same time, of course).
For dinner, enjoy fresh Gulf seafood that just came off a fishing boat. There's also an abundance of colorful nightlife. Roll it all together, and Destin-Fort Walton Beach is a Spring Break destination that can't be beat.
Find Boat Rentals in Destin, FL
3. Fort Lauderdale, FL
Sun, Sand, and Glitz in South Florida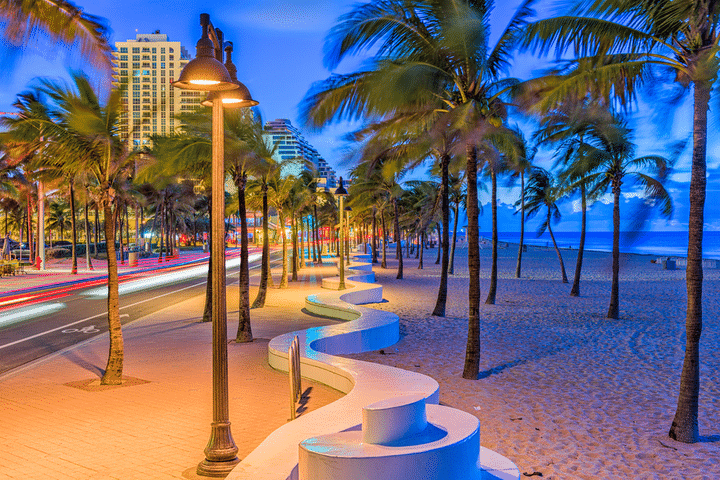 There's nothing quite like South Florida during Spring Break. Iconic Fort Lauderdale stands out among the beach towns. This popular destination offers an enticing combination of water sports, affordable beachfront hotels, and land-based diversions.
Sun-loving Spring Breakers will find spacious beaches with plenty of room to stretch out and soak up some rays. With lots of beachside eateries, and shopping opportunities galore, it's easy to spend an entire afternoon around the beach.
Of course, Fort Lauderdale is also known for its water sports. If you stroll by the city's numerous marinas, you'll see everything from small runabouts to cruising sailboats. And let's not forget the megayachts, staffed by impeccably outfitted crews who keep each vessel looking shipshape.
If you can't wait to get out on that beautiful water, simply book your own boat rental. Whether you want to fish, cruise the Intracoastal Waterway, or take an afternoon sail with a licensed captain, it's easy to make that happen.
At night, Fort Lauderdale really comes alive. Many restaurants have open-air seating, so you can enjoy an al fresco dinner with your friends. And there's plenty of electric nightlife, so you're guaranteed not to be bored. In short, you might say Fort Lauderdale has the best of both worlds.
Find Boat Rentals in Fort Lauderdale
4. Lake Havasu City, AZ
Southwest Sunshine for Spring Breakers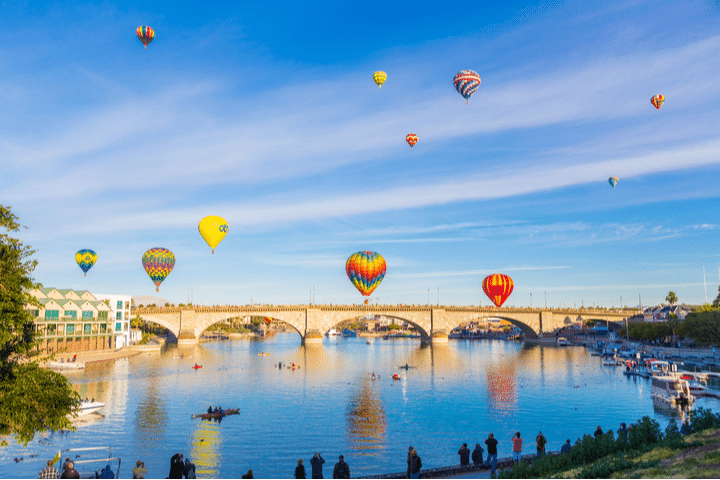 Southwestern U.S. students can enjoy a warm, sunny Spring Break destination without hopping on a plane. Arizona's Lake Havasu City has attracted thousands of Spring Breakers over the years, and it's easy to see why.
Lake Havasu's striking landscape and miles of blue-green water are the area's prime attractions. Water skiing and wakeboarding are extremely popular, with riders of varying skill levels having equal amounts of fun. If you don't have your own boat, book a boat rental, and invite your friends to share the ride.
Consider heading out early to avoid the afternoon's stiff breezes and choppy waters. While the wind and water kick up, duck into one of many coves on the Arizona and California shores. Enjoy snacks and sunbathing with your friends before cruising back to the dock. At night, savor a tasty meal before heading out to enjoy the city's electric nightlife.
Find Boat Rentals in Lake Havasu City
Booking Your Spring Break Boat Rental
Of course, choosing the right Spring Break boat rental is half the fun. To get started, decide what kind of boating experience you prefer and select your destination.
Next, narrow down the available options based on equipment, passenger capacity, and sheer good looks. When you find the right vessel, lock in your reservation with just a few clicks. Then, get ready for a memorable day (or days) on the water.
Browse All Available Boat Rentals Across the Country
---
Editor's Note: This article was originally published in January 2018 and updated in February 2022.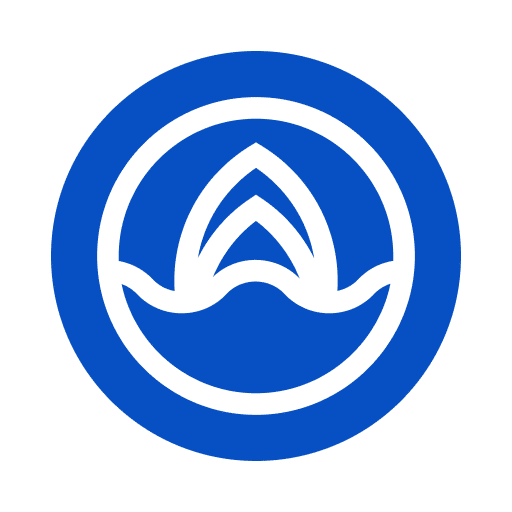 Boatsetter empowers people to explore with confidence by showing them a world of possibility on the water. Rent a boat, list your boat, or become a Boatsetter captain today.