2023 Palm Beach Boat Show Guide
---
The premier yachting event returns in March
The Palm Beach International Boat Show (PBIBS) 2023 is coming to South Florida the third week of March, so it's time to plan and strategize how to enjoy this premier yachting event. The Marine Industries Association of Palm Beach County owns the show, and it racks up some impressive statistics.
Boat rentals for the WPB International Boat Show- Book now!
By the numbers
Over $1.2 billion worth of yachts and marine accessories will be displayed with boats from eight-foot tenders to 300-foot superyachts. You'll find 352 boats, marine accessories, and gear from 475 exhibitors. And anyone wanting to brush up on their skills will find 22 fun and educational seminars.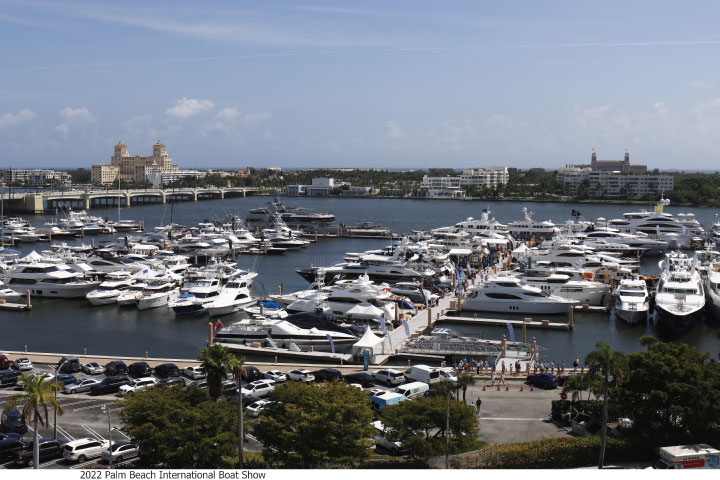 When & Where
PBIBS will be held Thursday-Sunday, March 24-27, along Flagler Drive in downtown West Palm Beach across from Palm Beach Island. General admission tickets start at $31 per day. VIP tickets are $370. The show will open at noon the first day, but after that, you can visit as early as 9:00 and beat the crowds. Check out the online map or download the show app to navigate the entire event easily.
There's plenty of parking in over a dozen locations, or you can take the West Palm Beach Trolley, which is free and will drop off at the boat show about every 15 minutes. The trolley also goes to the Palm Beach Modern & Contemporary Art Fair if you want a change of pace from all things nautical.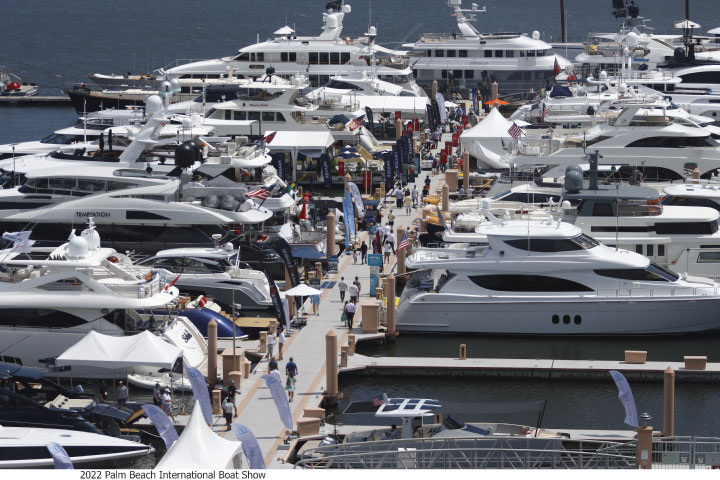 What to Do
Shopping for boats is only a part of the boat show adventure because there's so much to do:
Come to eat – over 100 vendors will be serving up everything from wood-fired pizzas to street tacos and seafood, perfectly paired with craft cocktails and premium wines and brews.
Splurge – opt for the Windward VIP Experience with exclusive inside/outside lounges, gourmet food, an open bar, and complimentary entry to the Art Fair.
Get the kids involved – sign up for Hook the Future, a free kids' fishing clinic.
And lots more…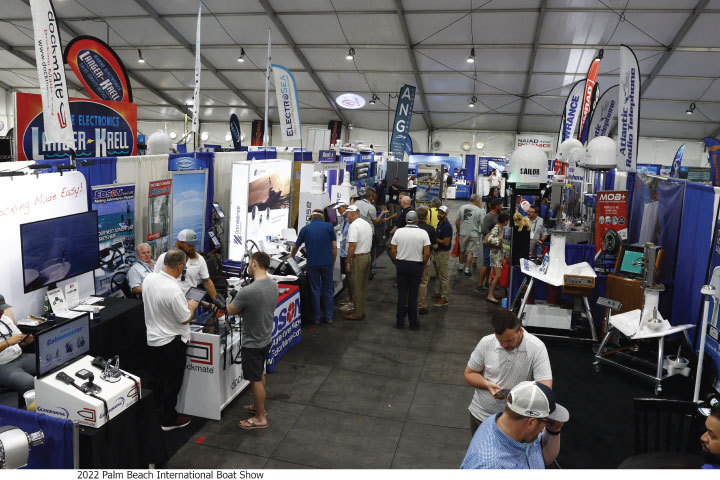 Boats of All Sizes
If it's large yachts you're looking for, you're in luck, but there are tenders, trawlers, runabouts, center consoles, multihulls, and even pontoons to check out too. Some models on display will include:
Greenline 40 hybrid trawler
Ocean 1 Rogue 370 inflatable
Bennington pontoons in various sizes
122' Ferretti Navetta 37 superyacht
Horizon PC 65 power catamaran
Walley 43 tender
And more…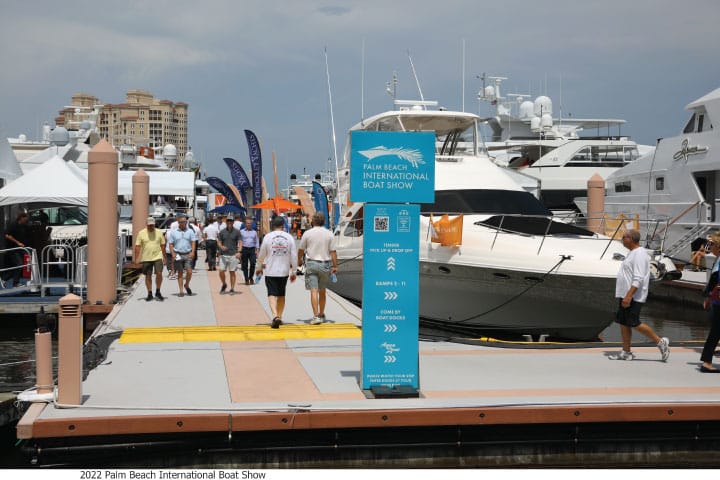 Recreational Boating in South Florida
Boating off the coast of eastern Florida is magical. Whether you stay nearby inside the Lake Worth Lagoon, head south to Fort Lauderdale and Miami, or cross the Gulf Stream to Grand Bahama or the Abacos, getting on the water in the Sunshine State is a must.
Here are a few more articles to check out: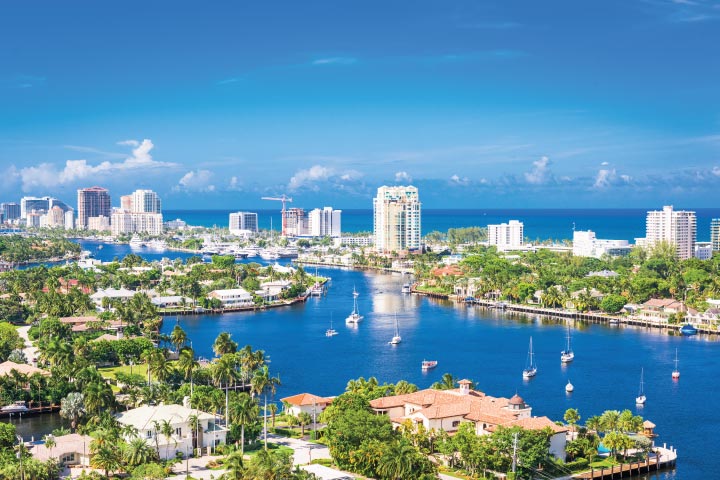 An Easy Visit
The Palm Beach Boat Show is an upmarket but also fairly low-key event that's easy to get to and enjoy with fewer traffic snarls and more time to see and do what you came for. Although the show's profile is heavily focused on large yachts, boats of all sizes are on display, and no matter how big or small, each one is bound to inspire you to get out on the water.
About us
Boatsetter is a unique boat-sharing platform that gives everyone — whether you own a boat or you're just renting — the chance to experience life on the water. You can list a boat, book a boat, or make money as a captain.
Put your boat to work. Earn an avg. of $20K yearly with Boatsetter
Images courtesy of Palm Beach International Boat Show.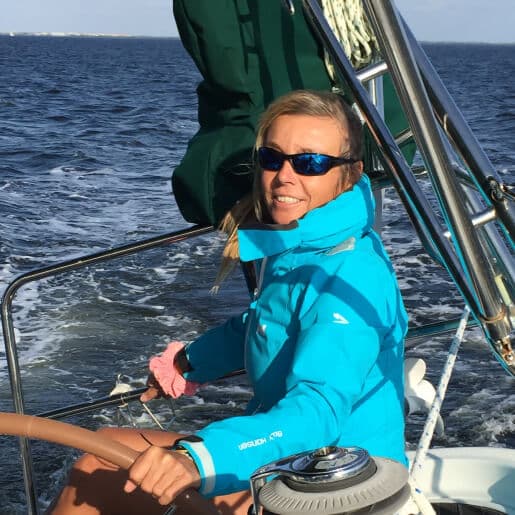 Zuzana Prochazka is an award-winning freelance journalist and photographer with regular contributions to more than a dozen sailing and powerboating magazines and online publications including Southern Boating, SEA, Latitudes & Attitudes and SAIL. She is SAIL magazines Charter Editor and the Executive Director of Boating Writers International. Zuzana serves as judge for SAIL's Best Boats awards and for Europe's Best of Boats in Berlin.
A USCG 100 Ton Master, Zuzana founded and manages a flotilla charter organization called Zescapes that takes guests adventure sailing at destinations worldwide.
Zuzana has lived in Europe, Africa and the United States and has traveled extensively in South America, the islands of the South Pacific and Mexico.