3 Local Marketing Strategies to Advertise Your Boatsetter Rentals
---
You have your boat spiffed up and running great. You have a top-notch Boatsetter listing (see 5 Tips for Creating the Perfect Boat Listing on Boatsetter) that's packed with information and photos. You're ready to book rentals just as soon as more leads come in. Now, how do you get more people in your local market to find your listing?
Advertising and marketing your boat beyond the Boatsetter website can take many shapes and forms. Some good places to start include:
Online (search engines and social media)
In local publications
With local business partners
Haven't Listed Your Boat for Rent on Boatsetter Yet? Get Started in Less Than 15 Minutes
1. Online Marketing & Advertising
Online, there are two major options to consider: search engines and social media.
Organic Search & Paid Search
Search engines are websites—like Google—where people might type in "boat rental" plus the name of a boat brand, location or other detail that matters to them. If you have those keywords in your boat listing, that's a good start; you can also invest in Google Ads, which (for a fee) will serve up your information in search results.
The Google Ads system lets you cap your monthly budget for advertising, and see the estimated results so you can determine whether your ad's language is working, make adjustments or pause the campaign.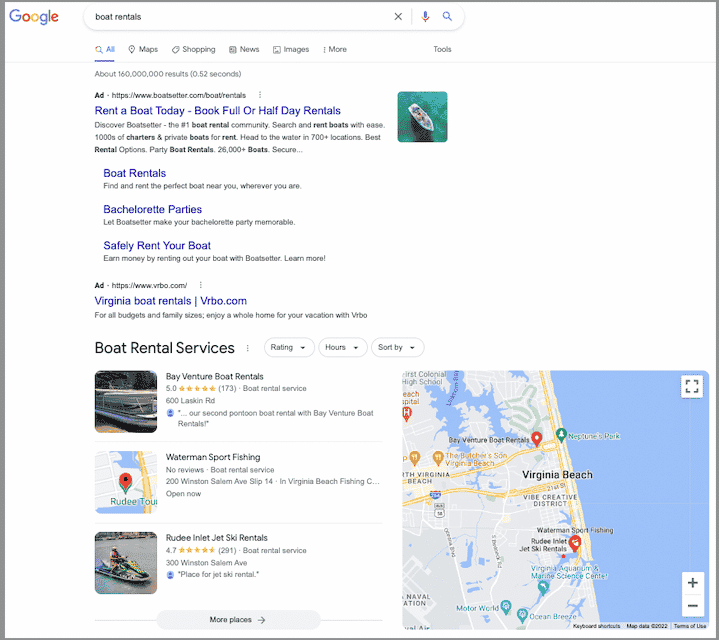 Social Media
Social media is a whole other online consideration, with platforms ranging from Facebook and Twitter to Instagram and TikTok. All of these social media channels have their own types of audiences and ways to advertise—which means some will be better than others for reaching your particular target customer.
Most people on Facebook, for instance, are ages 18 to 54.
TikTok skews a lot younger, with the largest group of users between 10 and 19 years old.
The upshot in terms of advertising is this: The social media channels that you personally like may not be the best ones for reaching your boat listing's target audience. Create a profile of an ideal renter, and then invest your budget in advertising on platforms where that ideal renter is most likely to be.
Once you've expanded your marketing reach, you'll want to ensure you're ready to deliver a great experience for your renters. To do so, be sure to read: How to Create a Great Day on the Water for Your Renters.
2. Traditional Local Advertising & Print Ads
More traditional local advertising can also pay off. If your boating region has a small newspaper or magazine that is widely distributed, it can be a good and affordable place to start.
Often, these types of publications have staff that can help you design the ad based on a photo you already have in hand—say, a great photo that you took to create your Boatsetter listing. They might even be able to review the details of your Boatsetter listing and build an ad from it, without you needing to provide any additional information.
Similarly, you may be able to advertise in newsletters that reach your target audience in other ways.
If, for instance, you're promoting a family-friendly boat with kid-size life jackets and wakeboards, then perhaps you could buy an ad in a local Little League or other newsletter that's geared toward family-friendly activities. (Think about it: If you were a parent broiling under the hot sun while sitting in the metal bleachers at a baseball game, wouldn't you think, maybe we should take the kids boating next weekend?)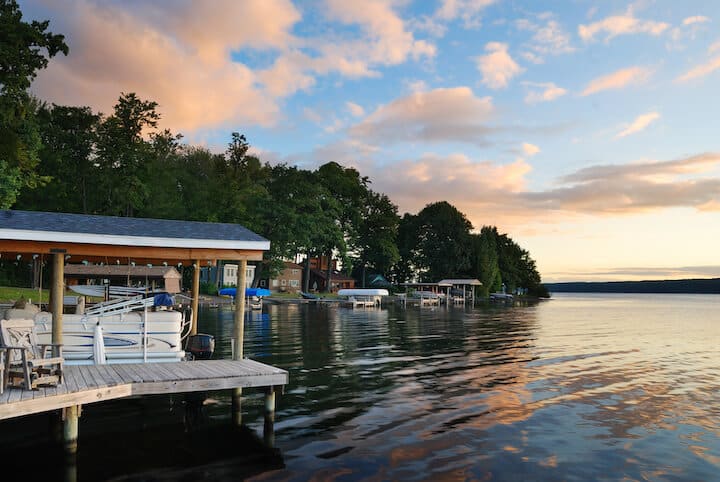 3. Local Business Partnerships
More formalized local partnerships are also an option—think vacation rental properties, hotels, marinas, fuel docks, etc.
Maybe there's a local Airbnb owner who is willing to offer your boat as an add-on to rentals of his waterfront property. Or, perhaps a local hotel manager might be willing to add your boat to a list of options that a concierge gives out.
Local marina managers can be good partners, too: They usually know somebody whose boat is in the shop for maintenance or other work, and who might be looking to rent a ride on any given weekend.
If nothing else, all of these ideas should get your brain percolating about general concepts that you can apply to your own local market. You will know your area—and where the local people look for information—better than anyone else. Think of these options as a springboard to help launch your Boatsetter listing to the next level.
What's next? Continue on to learn How to Get More Boatsetter Bookings.
Looking for More Tips and Tricks for Boatsetter Owners? Visit our Boatsetter Owner Resources Hub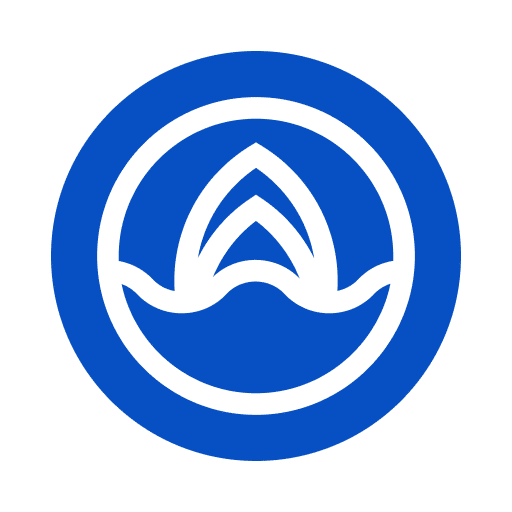 Boatsetter empowers people to explore with confidence by showing them a world of possibility on the water. Rent a boat, list your boat, or become a Boatsetter captain today.