Billion Oyster Project: Building Back New York's Harbors | #MindYourWake Series
---
Can you picture one billion oysters? Pete Malinowski can. That's the number of oysters that he wants to restore to busy New York Harbor by 2035. He's not planning to do it alone, of course. As the co-founder and executive director of Billion Oyster Project, he, his staff, and legions of volunteers are undertaking the incredible task.
Learn more about Boatsetter's #MindYourWake sustainability initiatives.
What is the Billion Oyster Project?
The non-profit got its start in 2014 thanks to Malinowski and Murray Fisher. The two were employees at the New York Harbor School, a public high school prioritizing environmental stewardship and maritime careers. Specifically, Murray was the school's director, while Malinowski taught aquaculture. They saw with their own eyes that students rose to the occasion when tasked with responsibilities like restoring oyster beds in New York Harbor. That led them to establish Billion Oyster Project as a school project, eventually turning it into a city-wide initiative.
"Billion Oyster Project has grown from the belief that if we are to continue living, working, teaching, and learning on this planet, we must fundamentally change how humans interact with nature," Malinowski asserts.
Public-school students from Manhattan, the Bronx, Brooklyn, Queens, and Staten Island get to participate. So do scientists and volunteers. In fact, to date, more than 6,000 students across 100 city schools have benefitted. An additional 10,000 volunteers have, too. Billion Oyster Project teaches them all about New York City's rich oyster history, and why it's crucial to restore it.
Explore Boat Rentals in New York City, NY
Why are Oyster Reefs so Important?
If you're wondering why oysters are the focus, of all the aquatic life that calls New York Harbor home, the answer is pretty simple. They're Mother Nature's water purifiers.
In fact, oysters filter and remove excess nitrogen, which can cause algal blooms. Those blooms in turn reduce oxygen levels, creating dead zones.
Just one adult oyster, meanwhile, can filter 50 gallons of water per day.
Additionally, oysters cluster together as they grow. They therefore form reefs that support marine plants and other life, plus serve as natural storm barriers.
The Billion Oyster Project points out that 220,000 acres of oyster reefs once dotted the harbor. Researchers say reefs this abundant dated as far back as the 1600s. Unfortunately, however, over-harvesting and pollution began decimating the beds, until the early 20th century, when no oysters could grow.
Given how busy New York Harbor is, and how it's still polluted, restoration is no easy task. Despite that, Billion Oyster Project has installed 14 oyster reef sites across the city. Additionally, from July through December 2021, it and a few partner organizations had released more than 11 million juvenile oysters into the Hudson River. Equally significant, the team has discovered oysters naturally reproducing in the waters. The non-profit feels confident that it can continue scaling its efforts up, too, to ultimately reach its billion goal.
A New York Community Working Together to Restore New York Harbor
It's important to note that the oysters aren't for eating, since the waters, as mentioned, aren't clean enough. It may seem strange, then, that Billion Oyster Project has 75 restaurant partners, each of which has contributed to the overall success. But, the restaurants are actually vital to the restoration process. They provide empty shells that the nonprofit can repurpose, thereby preventing them from being thrown out in the garbage.
Here's how it works:
Billion Oyster Project team members pick up the shells on a regular basis, taking them back to headquarters on Governors Island.
There, the shells form piles out in the elements, where the sun and other environmental factors "cure" them of contaminants. This process takes a year.
Next, following a final cleaning, the shells head to Billion Oyster Project's oyster hatchery at the New York Harbor School.
The shells then sit in a tank separate from oysters growing in the hatchery.
Those oysters produce larvae, which the students introduce to the tank containing the cleaned shells. It's an important step, since the larvae require a "home," and just one repurposed shell can house 10 to 20 oysters.
To date, Billion Oyster Project has collected 1.5 million pounds of these shells. Interestingly, those same shells will serve additional purposes in the coming years.
The nonprofit is participating in Living Breakwaters, a coastal restoration and protection project. Living Breakwaters, which broke ground off Staten Island last September, will create about a half mile of partially submerged breakwaters with—you guessed it—oyster reefs.
Based on similar programs in Louisiana's lakes and bayous, it's a nature-focused solution to combat flooding and coastal erosion. By 2024, when Living Breakwaters' foundation should be in place, Billion Oyster Project will start "planting" larvae-containing repurposed shells. Danielle Bissett, the organization's director of restoration, tells The Guardian newspaper, "The most exciting part of all of this is it's not just oysters. It's wetlands. It's the intertidal zone and that rehabilitation. It's water quality."
Ultimately, it's all a lofty goal for the Billion Oyster Project—one the team believes is achievable.
Read other stories within our #MindYourWake Series: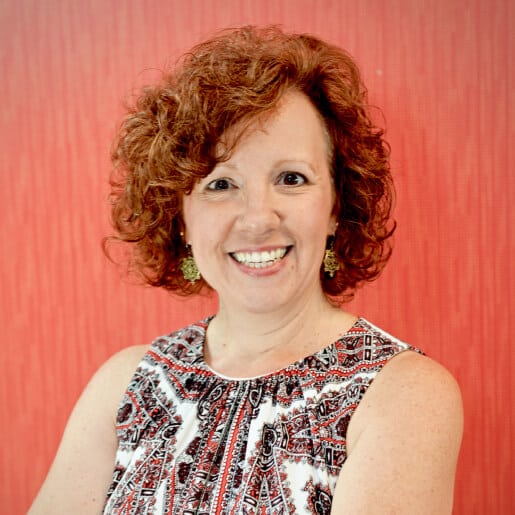 A journalist with more than 30 years' experience, Diane M. Byrne is the owner
of MegayachtNews.com, a daily website educating American superyacht owners, buyers, and
their circles of influence about the leading builders, designers, cruising destinations, and more.
She founded the website in 2007 as the first, and still the only, American-focused online media
outlet exclusively covering this market. It features all-original content, for real stories of real
interest.
Diane is additionally one of the most-sought-after journalists for expert editorial coverage and
commentary about not only superyachts, but also general boating and yachting. Her byline
appears in Boatsetter.com, DiscoverBoating.com, and the magazines Luxury Guide, Ocean,
Yachting, and Yachts International.
Additionally, Diane is the Chair of the U.S. Superyacht Association, having been on the Board of
Directors since 2015. Outside of yachting, she's a trustee of Sempre Avanti, a non-profit
resource supporting Italian and Italian-American individuals, businesses, and organizations in the
United States and Italy.