Captains for Clean Water: Protecting Aquatic Ecosystems | #MindYourWake Series
---
Considering avid anglers are out on boats pretty frequently, they tend to be among the first to know when waters are polluted. Whether it's plastic garbage floating on the surface or runoff that kills fish, they're among the best watchkeepers on behalf of the environment.
Capt. Daniel Andrews and Capt. Chris Wittman, who both grew up in the Fort Myers/Sanibel region of southwest Florida, didn't set out to become watchkeepers. Instead, their childhood enjoyment of the waters convinced them to earn their captain's licenses and become professional fishing guides. They enjoyed their careers for nearly two decades, until they noticed something alarming.
The fishing grounds they plied dating back to when they were kids, and where their customers loved to fish, were dying. The stunning blue-green waters were turning brown, for example. Spots that typically produced great oysters, baitfish, and gamefish suddenly produced nothing at all. Dead fish were washing ashore, too.
A lot of the issues came from massive discharge from Lake Okeechobee, infamously polluted from farm runoff. Initially, Andrews and Wittman assumed legislators and environmentalists were on the case. But when nothing improved—indeed, things only got worse—the two felt compelled to step up and speak up…
Learn more about Boatsetter's #MindYourWake sustainability initiatives.
What is Captains for Clean Water?
In 2016, they created Captains for Clean Water. They brought together fellow concerned citizens and quickly enlisted the assistance and input of the business community, environmentalists, and more. Andrews and Wittman readily state that they never set out to create an organization. Rather, they characterize it as a David versus Goliath fight where more Davids were and remain needed besides them.
Captains for Clean Water argues that the Goliath in this battle is a combination of political and economic forces. These forces, in turn, put Florida's waters, tourism, and small businesses at risk.
For decades, phosphates from sugar growers' operations in the regions rimming Lake Okeechobee entered its waters. So, too, did pollution from cattle and other farms.
Politicians didn't manage the lake properly, however. They had isolated it from the Everglades, so the polluted water had nowhere to go.
The Caloosahatchee River to the lake's west, connecting to the Gulf of Mexico, and the St. Lucie River to the east, flowing out to the Atlantic, started serving as its safety valves. While the rivers naturally existed, they artificially became the lake's draining points.
Therefore, water from the lake was—and continues to be—routinely discharged into each.
This leads to even more problems…
During the wet season, massive quantities of polluted lake water flows into each of the rivers. Massive algal blooms result, killing thousands of fish, filling the air with a choking stench, closing beaches, and scaring off millions in tourism dollars. Consider that the state of Florida attracts 126.1 million tourists annually from around the world. State data shows that its water-related tourism is a $63-billion industry. The fishing and marine industries, meanwhile, represent $24.6 billion.
Educating the Public and Engaging with Policymakers
Captains for Clean Water, therefore, strives to educate the public and pressure state and federal legislators to do the right thing. The nonprofit achieved swift legislative success within a year of its founding, in fact. In 2017, the Florida Senate passed a bill providing $800 million to restore the much-needed southern flow of fresh water to the Everglades and Florida Bay. The governor signed it into law, too.
More recently, the group rallied 50,000 supporters to challenge SB 2508, another Senate bill. The group, and fellow clean-water advocates, claimed the legislation would undermine new Army Corps of Engineers' plans for Lake Okeechobee.
"The bill would undo years of progress and revert back to an industry-serving water-mismanagement system that prioritizes water supply for the sugar industry at the expense of everyone else," the nonprofit says.
Public pressure worked to strip detrimental proposals from the legislation. Currently, the bill is waiting for the governor's signature.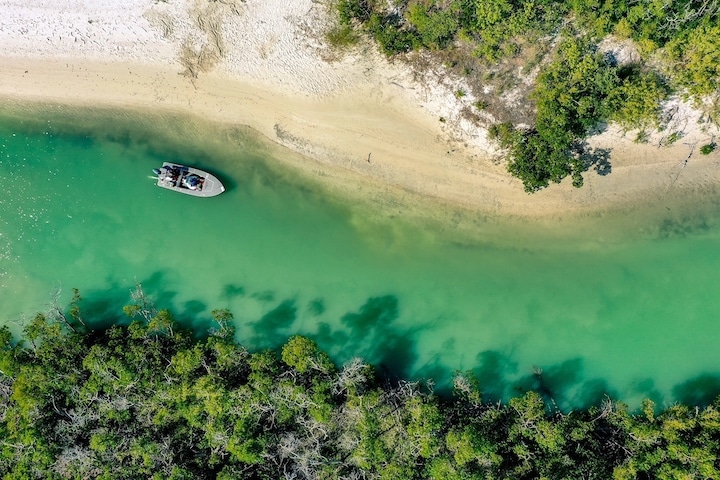 How Can You Get Involved with Captains for Clean Water?
While policymaker engagement is important, Captains for Clean Water also focuses strongly on overall public education. It argues that one of the biggest obstacles to change is the lack of awareness among regular folks.
Therefore, through its social media channels, it shares science-based information about the fish and wildlife relying upon specific waterways.
Additionally, it shares details about the effects of nutrient pollution. The organization also has a newsletter spotlighting its efforts and overall Everglades restoration.
Furthermore, it provides website visitors with a simple, automated way to email their state representatives and senators to urge them to support smart clean-water funding and spending.
Of course, it encourages website visitors to join its team at rallies and meetings with legislators, to make their voices heard.
As Captains for Clean Water recently posted on its Facebook page, "We think the people deserve to be in control of the health of our waters. We believe that the welfare of our treasured places should be in the hands of the millions of everyday end-users, not a corrupt few who see our waters only as an inconvenience to their profit."
Read other stories within our #MindYourWake Series: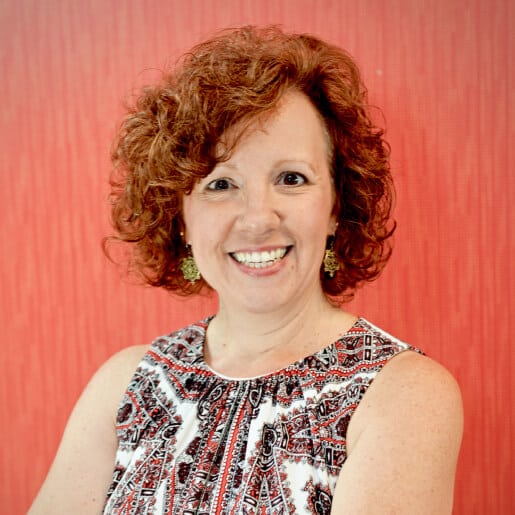 A journalist with more than 30 years' experience, Diane M. Byrne is the owner
of MegayachtNews.com, a daily website educating American superyacht owners, buyers, and
their circles of influence about the leading builders, designers, cruising destinations, and more.
She founded the website in 2007 as the first, and still the only, American-focused online media
outlet exclusively covering this market. It features all-original content, for real stories of real
interest.
Diane is additionally one of the most-sought-after journalists for expert editorial coverage and
commentary about not only superyachts, but also general boating and yachting. Her byline
appears in Boatsetter.com, DiscoverBoating.com, and the magazines Luxury Guide, Ocean,
Yachting, and Yachts International.
Additionally, Diane is the Chair of the U.S. Superyacht Association, having been on the Board of
Directors since 2015. Outside of yachting, she's a trustee of Sempre Avanti, a non-profit
resource supporting Italian and Italian-American individuals, businesses, and organizations in the
United States and Italy.