Fishing in Jacksonville, FL Guide
---
Just how good is the fishing in Jacksonville, FL? If you ever thought about learning how to start a fishing charter business, a good start would be moving here — the inshore and offshore fishing opportunities in Jacksonville are virtually limitless. Or, maybe you're a bit more casual about your fishing and you'd merely like to rent a fishing boat for an afternoon of fun. Again, the sky is the limit when it comes to where you might go and what you might catch.
Explore All Available Fishing Boat Rentals in Jacksonville
Where to Fish: Best Jacksonville, FL Fishing Spots
There are literally countless places to go fishing in Jacksonville but they can be broken down into four main options.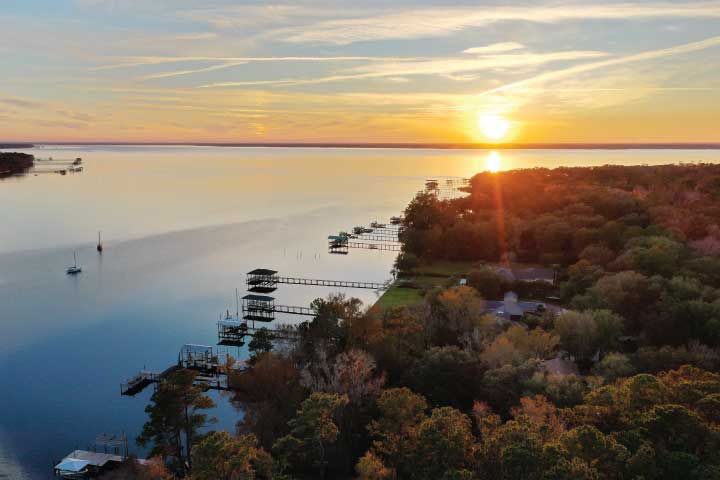 The Atlantic Ocean
If you want to hunt big game like kingfish, cobia, and mahi-mahi, you'll be heading east into the ocean. This type of fishing does require a seaworthy boat, specialized gear, and offshore fishing knowledge and experience. Since it's a big endeavor, many anglers will book a fishing charter at least a few times before attempting a trip like this on their own.
The St. Johns River, its tributaries and backwaters
This includes the Intracoastal Waterway, which joins with the St. Johns River. The creeks and marshes provide excellent options for hunting popular inshore species like redfish and speckled sea trout.
The inlet where the Atlantic Ocean meets the St. Johns River
While the inlet may technically be part of the St. Johns waterway, it merits extra attention because fish like sheepshead, black drum, flounder, and even some grander species like cobia and tarpon frequent the area.
Freshwater fishing in Jacksonville
There are countless ponds, lakes, and St. Johns River tributaries that offer a prime freshwater fishing experience.
Book a Jacksonville, FL Fishing Charter
What to Fish for in Jacksonville, FL: Top Species List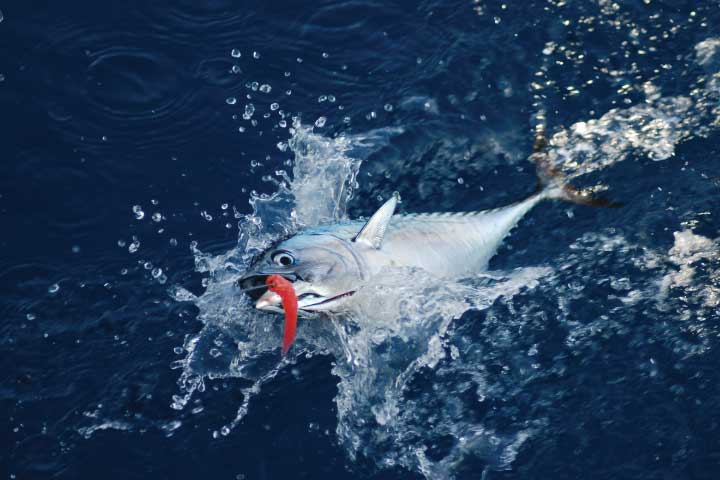 In the ocean off Jacksonville, FL, you can hope to catch:
Blackfin tuna (and occasionally yellowfin)
Cobia
Dolphinfish (also called mahi-mahi)
Jacks
King mackerel
Reef fish (multiple species of snappers and groupers)
Sailfish
Sharks (multiple species)
Spanish mackerel
Tripletail
Wahoo
In the St. Johns River and inlet, the species list includes:
Black drum
Flounder
Crevalle Jacks
Red drum
Sheepshead
Snappers (multiple species)
Snook
Speckled sea trout
Tarpon
In freshwater venues, bass fishing in Jacksonville takes top honors. In fact, the brackish and freshwater areas of the St. Johns and the nearby Rodman Reservoir are bona fide largemouth bass trophy territory known to produce 10-plus-pound bass. Along with the bass, however, you can also catch:
When is the best time to go fishing in Jacksonville, FL?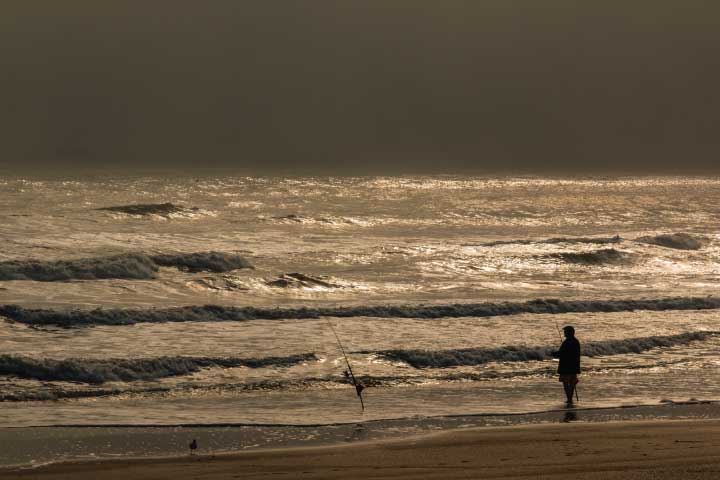 Fishing in Jacksonville, FL is a year-round event, but the species that will be biting at any given time of the year will change with the seasons. Many of the fish in the river and its associated waterways (such as speckled trout, redfish, and snappers), can be caught during just about any month. But many others, like tarpon and big black drum, are migratory.
In general, during spring and fall, the migratory fish will appear and provide prime targets for a few months at a time. Yet some other fish, like sheepshead, bite best during the winter months and thin out when the weather gets warmer.
Offshore is similar, though just about all of the different species migrate through at different times. Wahoo and blackfin, for example, are present year-round but peak during the cooler seasons, and the bite slacks off a bit during the summer.
Mahi-mahi, on the other hand, often provide the hottest action during the spring and then taper off.
King mackerel show up in the spring, bite through the summer, then become less prevalent when winter sets in once again.
What about the freshwater venues? There, none of the available species stop biting regardless of the season. Sure, spring and fall usually offer hotter action than the heat of summer or the middle of winter. But any month of the year can produce solid catches for freshwater fishing in Jacksonville, FL.
The bottom line is that there isn't any time of year when fishing is poor in Jacksonville. The real question is, what species will be biting when you happen to be there?
Ready to go fishing in Jacksonville?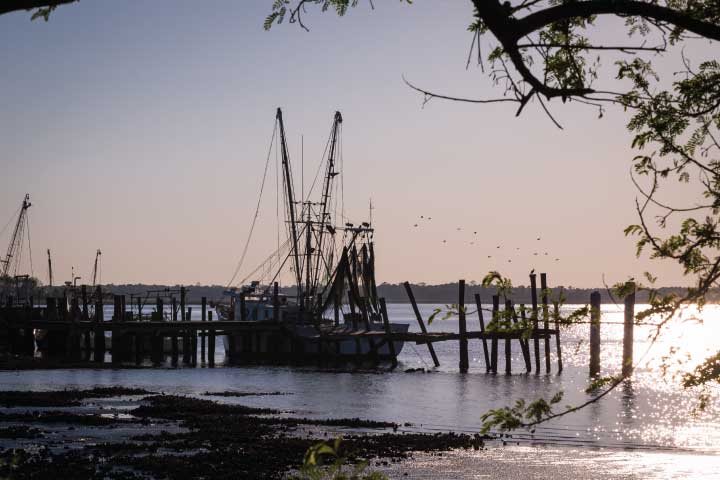 Again, we have to break the fisheries down into how you'll fish in the ocean versus how you'll fish in the St. Johns River and associated waterways, as very different tactics are applied between the two areas.
In the river…
Most anglers either cast lures like soft plastics on jig heads, spoons, or plugs, with light tackle.
Bait fishing is also quite popular and highly effective, often with shrimp or live baitfish.
Shrimp are probably the all-around favorite, however, as just about any fish swimming in these waters enjoys eating them.
In the ocean…
Trolling, kite fishing, and live baiting are all common tactics to apply when you're going after pelagics.
Most anglers who want to target reef and bottom fish or sharks will stick with bottom fishing with bait.
In truth, entire books have been written about any one of these species and all of the different ways one might specifically target them while fishing in these waters. Learning how to fish for tarpon is very different from learning how to fish for sailfish.
Hopefully, however, this fishing in Jacksonville guide has helped you narrow down your desired target. And whatever species or hotspot you might decide you'll be focusing on, one thing is for sure: if you'll be in Jacksonville, FL, there should be some serious fishing in store.
Browse All Available Fishing Boat Rentals near Jacksonville, FL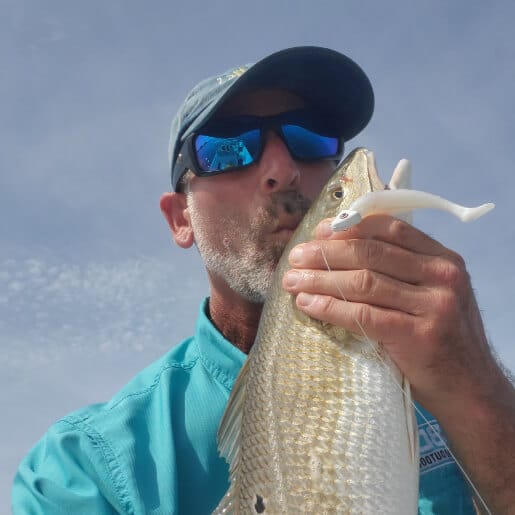 With over three decades of experience in marine journalism, Lenny Rudow has contributed to dozens of boating and fishing publications and websites ranging from BoatU.S. Magazine to BDOutdoors.com. Rudow is currently the Angler in Chief at Rudow's FishTalk, he is a past president of Boating Writers International (BWI), a graduate of the Westlawn School of Yacht Design, and has won numerous BWI and OWAA writing awards.