5 Tips for Holiday Charters & Handling New Renters  
---
While Spring and Summer remain the most favorable times of the year to go on a boating trip, we still want to make sure that renters— no matter the season— have a great experience on the water.
A holiday charter (or boat trip during Fall or Winter) is a wonderful experience, especially with Thanksgiving, Christmas, and New Year's Eve to celebrate. With all the cheer and joy in the air, you have the perfect opportunity to really make a connection with your renters.
And, of course, we're here to help. Here are five tips for handling new-to-boating renters this holiday season:
Not all renters are boaters

Hints are always welcome

Tell them about Float Plan

Make sure the renter has the correct licenses to boat

Be the best Boat Host
Making waves in the industry— Check out Boatsetter News here
1. Not all renters are boaters
While we are the #1 Boat Rental Community, we satisfy a wide net of adventurers like boaters, group travelers, sports enthusiasts, and sight chasers. It might be good to ask them, "Is this your first time boating or with Boatsetter?" through Boatsetter's instant messenger.
Always try to keep the conversation light if they confess to you that they've never gone boating before; welcome them into our community! After all, you're the Boat Owner that will change that.
2. Hints are always welcome
New-to-boating renters might have selected from your list of Add-ons, say 'Fishing Gear,' read our Pre-departure Boating Checklist, and be ready to hop on your boat and cruise. But for the most part, you can bet any hints you have are helpful and will probably get you an amazing review. Hints may be:
Local hotspots – Waterfront parks, restaurants, or your favorite place on the water

Activities your boat supports – Tubing, fishing, lounging, etc.

Boat specific – Is there anything specific to your boat a renter should know? Of this short list, this one is the most important one. Make sure to let them know!
Pro Tip: Are any holiday boat parades happening in the area? The lights, the water, the cheer, and the laughter — holiday boat parades are a very magical experience, especially if you've never been to one. It might be a nice holiday tip to let them know!
3.
Tell them about Float Plans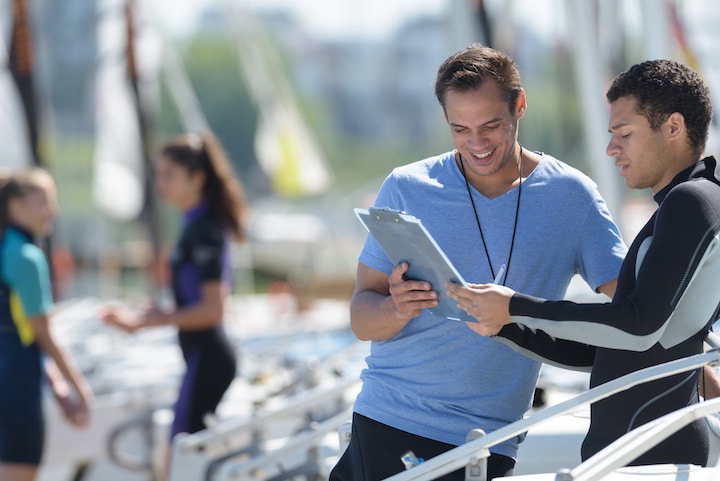 As a boater, you know how beneficial it is to everyone to have a Float Plan ready before your upcoming trip. To facilitate this, you could simply share with them our post which already explains Float Plans.
Copy and paste this link: https://www.boatsetter.com/boating-resources/float-plan

Easy peasy.
4. Make sure the renter has the correct licenses to boat
You can skip this tip if your new-to-boating renter has booked with a captain. If not, we strongly recommend to keep reading.
Since each state has different rules and regulations regarding boating, it's important that you are familiar with the boating laws where you will be providing this service. Most likely, renters new to boating won't know.
Check out the National Association of State Boating Law Administrators for more information on boating laws by state and to see how each state compares to one another. Be 100% sure the renter has the correct licenses to operate your boat to avoid misfortune.
Pro Tip: If the renter books your boat and they do not have the correct qualifications, the renter will be allowed to cancel their booking with a full refund at any time.
5. Be the best Boat Hosting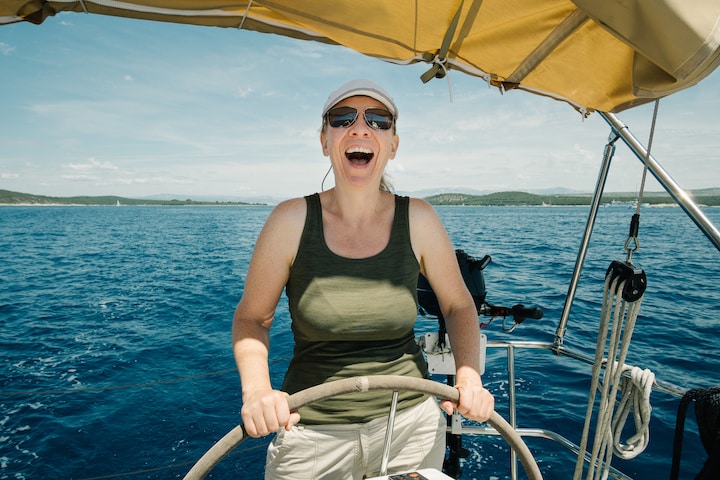 This is a tip to carry with you for as long as you're a Boat Owner on the Boatsetter platform. Being the best boat host is critical to your success; why? Because you should want renters to come back (and, of course, write raving reviews time-and-time again).
Check out our guidelines on Boat Hosting (#3 will upgrade your game)!
Hot Off the Press: Boatsetter Partners with Suntex Marinas
About us
Boatsetter is a unique boat-sharing platform that gives everyone — whether you own a boat or you're just renting — the chance to experience life on the water. You can list a boat, book a boat, or make money as a captain.