How to Create a Boatsetter Account 
---
Do you like getting on the water? Often dream about a boat day? Want to try out unique boat types and models, or even different on-water activities? Interested in fishing? Watersports? Tubing? Exploring your local sandbar, or snorkeling along the coral reefs? A Boatsetter account is free and easy to create; and, is your gateway to all the above and more. Read our quick guide and create your Boatsetter account today.
Get on the go-to platform for boat rentals & on-water experiences
Go to the boatsetter.com or download the Boatsetter app
Since our boat rental platform takes place online, you'll need the help of your trusty mobile device, desktop, or laptop. Pro tip: For the best experience, we strongly recommend downloading the Boatsetter app on your phone (App Store | Google Play).
Go to boatsetter.com, then click 'Sign up' on the top right of the screen. You'll land on a page that looks like this:

Sign up using any of the following:
Email

Facebook

Google account

Apple account
If using the app, click the person icon on the bottom right. You'll land on a screen that looks like this: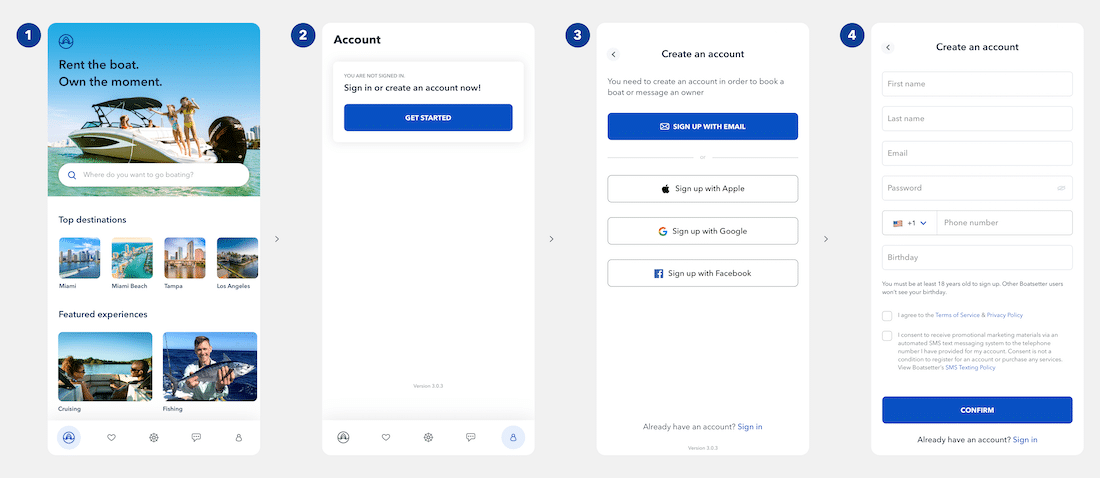 Sign up using any of the following:
Email

Facebook

Google account

Apple account
You're in! Ready to book? We have a few more pointers for you to be able to make the most of your Boatsetter account.
What we need for bookings
Feel free to start browsing through boat rentals near you or at a destination of your choosing. Keep in mind that to be able to book a boat, we need:
Your full name

A verifiable phone number

An email address
Most importantly, make sure to update your payment method for a seamless booking experience.
Helpful articles on creating a Boatsetter account
What to read next: How to Rent a Boat
About us
Boatsetter is the go-to app for boat rentals and on-water experiences. Whatever the adventure, we've got a boat for that—Set sail, start the party, go yachting, make your trophy catch, and hone your watersports skills! Download the Boatsetter app (App Store | Google Play). Make sure to follow @boatsetter on Instagram, and tag us in all your boat day pictures for the chance to be featured.
Rent. Charter. Share— Only at Boatsetter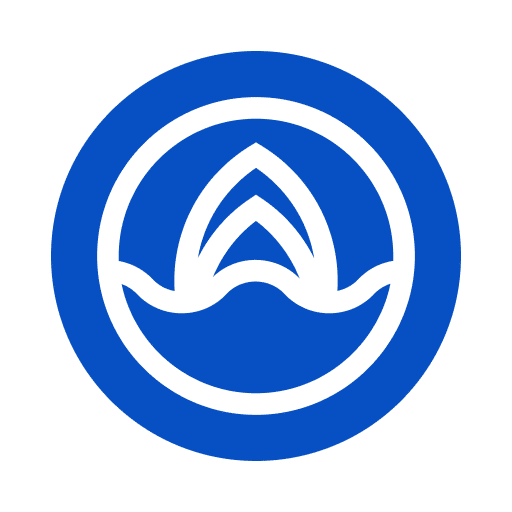 Boatsetter empowers people to explore with confidence by showing them a world of possibility on the water. Rent a boat, list your boat, or become a Boatsetter captain today.