Labor Day Weekend Boating Guide
---
With the last long weekend of summer quickly approaching, the traditional Labor Day holiday is a great time to spend on the water whether your plans include wakeboarding, fishing, or just cruising lazily in the sun with friends, family, and your refreshments of choice. Or, all of the above.
And, you can do all of those things even if you don't own anything that floats—just by renting a boat of your choice right here on Boatsetter.
Labor Day Weekend is a great time to gather up friends and family and get out on the water no matter what kind of boating you want to do.
Here are some great ways to make your Labor Day boating experience a fun, safe holiday afloat.
Choose the right boat rental for the activities you're most interested in.
Knowing it will be a busy weekend on the water, keep safety top of mind.
Explore All Available Boat Rentals for Labor Day Weekend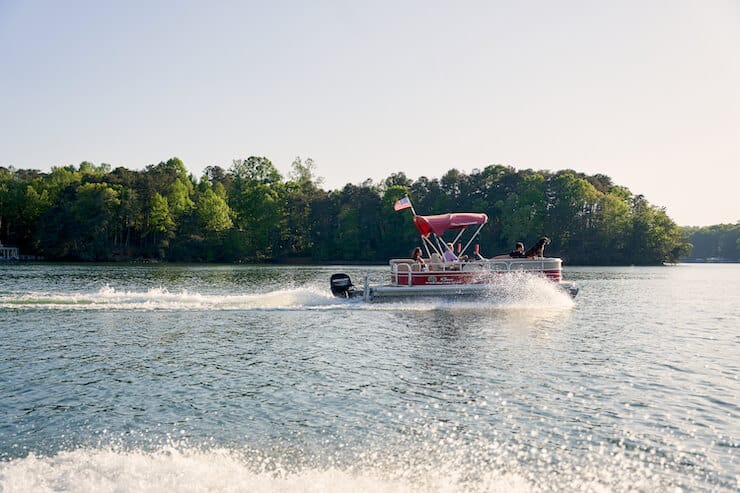 Choosing the right boat for Labor Day Weekend
First, it's a good idea to decide what kind of boating you want to do.
If you just want to cruise in the sun without leaving anyone behind on the dock, a pontoon boat could be a great choice. Simple to operate and often big enough for the whole family, modern pontoons are luxurious and can be powerful enough to pull wakeboards and tubes.
If you want to go fishing, then renting a fishing boat or chartering with a captain included might be a good idea so you can locate the best spots. If you rent on Boatsetter from a fishing enthusiast, you might even learn where to find the biggest fish and the best way to get them on the hook.
For bigger parties with lots of family and friends onboard, a 30-foot or bigger cruiser might be the right choice. Bigger boats may also come with a captain, which can come in handy if you would prefer to mix and mingle, and maybe enjoy an adult beverage or two, instead of worrying about operating the vessel.
Consider the size of your crew
It's a good idea to plan for the number of people you want to take along. You'll need to know how many can fit safely onboard the boat you rent or you'll need to leave some people on the dock.
Once you have a headcount, browse through Boatsetter's inventory of available rentals for the size and type of boat that best fits your plans.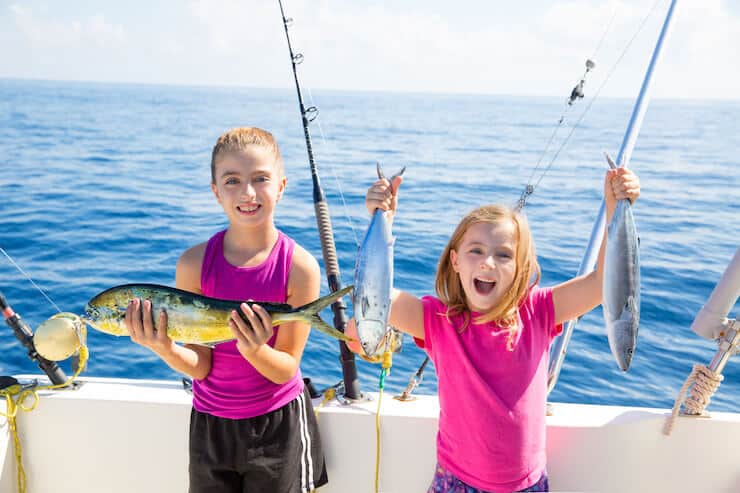 Plan for fun on the water
With many kids headed back to school after the long weekend, Labor Day is a great time to give them a terrific day on the water while towing them around on a tube, or ski, or wakeboard. By the way, you don't need to be young to enjoy these activities.
Depending on where you live, plan to take a break from the high-energy activities and cruise up to your favorite waterfront eatery by boat (read Dock-and-Dine Basics: 7 Tips for Success).
Get food to go and enjoy a great meal onboard, or watch everyone stare with envy as you climb off the vessel and go inside to your table.
Back on the water, stretch out the day to watch the sun drop toward the horizon while drifting aimlessly with the current.
Stop the boat at your favorite vantage point and pour the cocktails for your guests to bring the perfect end a great day onboard.
Safety tips for boating during Labor Day Weekend
No matter how you decide to spend your Labor Day Weekend on the water, safety should be your first and last concern. As one of the most popular boating weekends of the year, no matter where you live, there will probably be more boats on the move.
Please keep these few simple safety considerations in mind.
Don't drink and drive. Just don't.
Lifejackets are cool. No, really.
You're on the water – but make sure you take and drink lots of water. Hydrate.
Know where the boat's USCG-safety equipment is and how to use it.
Use common sense. If you see a duck standing in the water, don't go there.
Stay alert to potential safety issues caused by other drivers. Avoid them.
File a float plan with someone on land or a boating friend.
No matter what your Labor Day plans include, add in plenty of the safety element to make sure nothing prevents it from being the best weekend it can be.
Also, don't forget to take advantage of Boatsetter's Captain Network, which allows you to book a captain with your rental so you feel safe with a professional at the helm.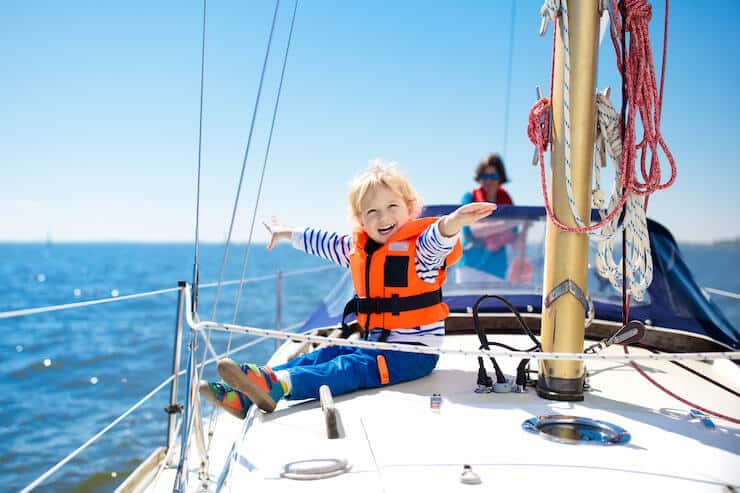 Ready to book your Labor Day Weekend boat rental?
Although many boating communities view Labor Day weekend as the end of the regular boating season, in most parts of the country there is still lots of beautiful weather left and plenty of time to get out on the water.
If you are ready to take advantage of the boating lifestyle or you just want to see what all of the fuss is about, Boatsetter provides the perfect way to get out on the water. With thousands of boat owners making their vessels available to you, the long weekend ahead is a great time to get your feet wet and see what boating is all about.
Spoiler alert – it's awesome.
Own a Boat? Learn How to Offset the Cost of Ownership by Listing on Boatsetter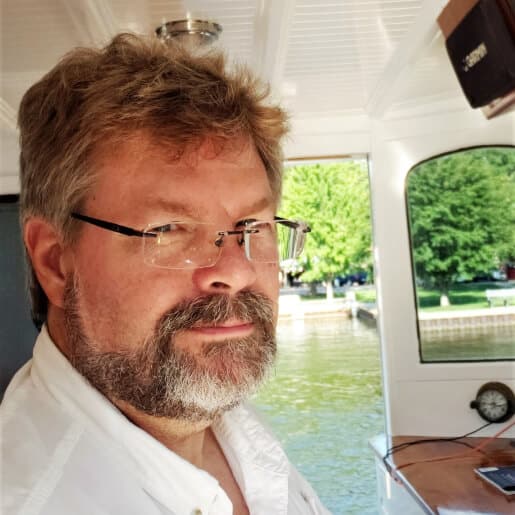 Chuck Warren fell in love with boats at 9 years old while helping to restore his grandfather's 1939 44-foot Elco cruiser. A lifelong boater, Chuck has experience operating large and small vessels on the waters of the Atlantic, Gulf of Mexico, Caribbean, and the Great Lakes.
During his 35-year marine industry career, Chuck has been the driver for several offshore powerboat racing teams, the chief engineer aboard a Caribbean research and salvage vessel, captain of a Florida Keys sunset cruise, and more.
Today, Chuck is a boating industry writer, copywriter, and captain who lives on his 40-foot boat in the summer when he isn't delivering vessels around the Great Lakes or teaching new boaters to drive. Winters are split between the West Michigan lakeshore and wherever his travels take him.