New Orleans Boating Guide
---
New Orleans conjures up images of parties, Spanish moss, centuries of history, and one-of-a-kind culture, and the only way to make that combination better is to mix it with boating. At the crossroads of the Intracoastal Waterway and the Gulf of Mexico, "Nawlins" is known as the "northernmost Caribbean town" steeped in all things nautical. Whether you're passing through on your own boat or want to visit and charter a local vessel, you'll find much to do in our New Orleans Boating Guide:
New Orleans boat scene
Lousiana boating regulations
Tastebuds gone wild: New Orleans food
Places to cruise by
BEST New Orlean Boat Rentals— Browse here
New Orleans Boat Scene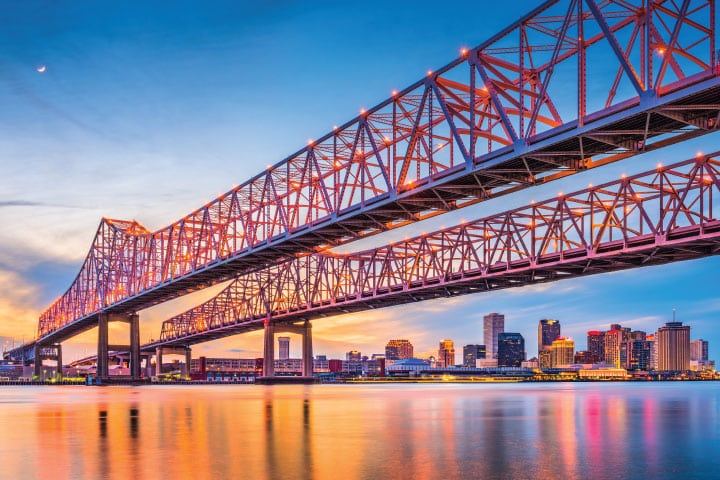 New Orleans is a natural harbor surrounded by water in all forms. The mighty Mississippi River flows right through this town, bordered by giant Lake Pontchartrain, an estuary, and Lake Borgne, which opens onto Chandeleur Sound and Black Bay, so it's not really a lake.
One of the busiest commercial ports in the country, New Orleans has a history that stretches back over three centuries. Recreational boating is big in all its forms, and you can find charter captains running sightseeing excursions, swamp tours, or sportfishing trips near offshore oil rigs where the angling is fierce.
Marinas are plentiful, including:
South Shore Marina
Pontchartrain Landing
Orleans Marina
Lake Catherine Marina
If you rent a boat from a peer-to-peer company, you may visit one of these marinas to board your boat.
And speaking of boats, there's no wrong type of boat to rent, whether you charter a center console fishing boat, a partying pontoon, a simple deck boat, or even yacht rentals to take you out onto the Gulf.
Louisiana Boating Regulations
The state requires a boating license for anyone born after January 1, 1984, so if you'll want to rent a bareboat, you'll need to hold a certificate. Additionally, only persons 16 or older can actively drive a vessel. If you haven't taken a qualifying safety course, you can always charter with a captain who will be happy to drive and share some local knowledge and colorful tales.
Tastebuds Gone Wild: New Orleans Food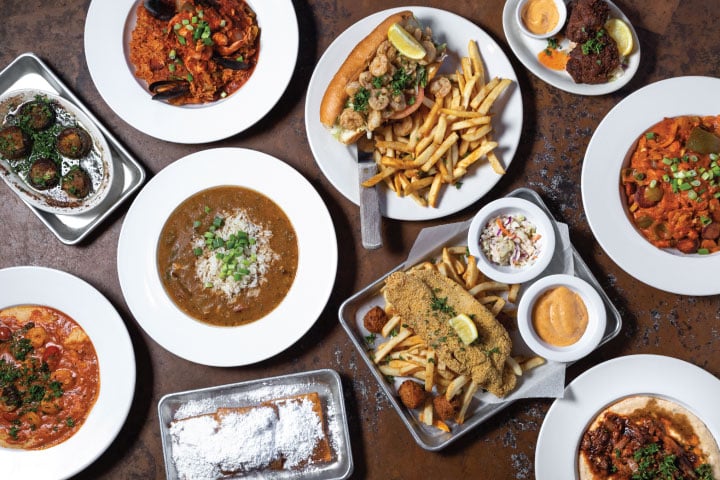 Entire books have been written about the food in New Orleans. Come for the gumbo and etouffee, and stay for the boiled crawfish, shrimp creole, po'boy sandwiches, French beignets, and Hurricane cocktails served in glasses bigger than your head. Check out some favorites, including K-Paul's Louisiana Kitchen for blackened redfish, Peche Seafood for oysters, Clancy's for creole dishes, and of course, Café du Monde for sugary beignets and chicory coffee.
Places to Cruise By
You could spend a month in New Orleans and not visit all its hidden gems, but you should put some of these on your itinerary:
West End – promenade around the city's oldest neighborhood was built on reclaimed land back in the 1830s. Two nearby public marinas offer almost 1,000 slips, and the area's nautical vibe includes boathouses, yacht clubs, sail lofts, chandleries, and parks.
The French Quarter – get to know the district that's famous for its nightlife and the jazz clubs of Bourbon Street.
Southern Yacht Club – check out the second oldest yacht club in the country that has often hosted Jimmy Buffet concerts.
National World War II Museum – visit the restored PT-305 boat for some nautical history.
Bucktown – get to know the home to fleets of shrimpers, and for seafood, step into Bruning's, which has been serving up local fare for 140 years.
Magazine Street – visit colorful boutiques and cafes in 19th-century shacks and cottages.
Jackson Square – people watch and enjoy the many street performers and artists.
Tours – take in a ghost or cemetery tour for an ethereal experience.
Preservation Hall – get tickets for one of the jazz concerts that play hourly from 5:00 to 10:00 pm every night.
Riverwalk – stroll the 1.3-mile "Moon Walk" for fun shopping and delicious eateries.
Mardi Gras World – get a behind-the-scenes tour of this studio and warehouse where the famous parade floats are built.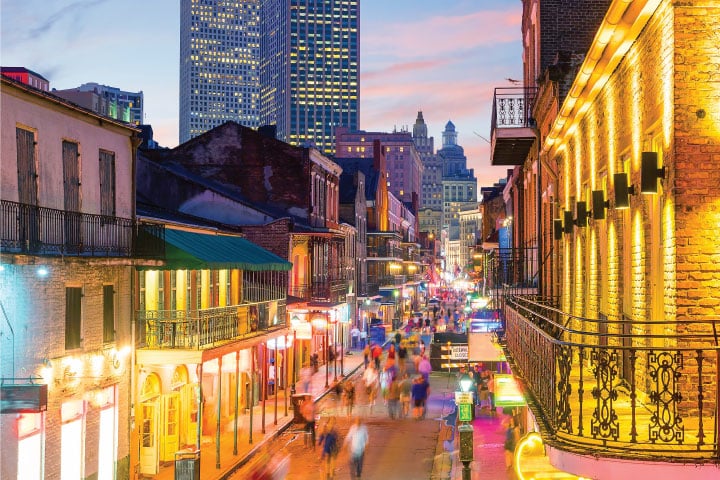 No Place Like the Big Easy
New Orleans, also known as the "Big Easy," has become synonymous with Mardi Gras. For two weeks every February, the town is packed with partygoers looking to eat, drink, catch flying strings of beads, and soak up the many parades and celebrations. However, any time is a great time in the city that's defined by food, music, and boating!
Explore water-travel destinations! Find your next trip at Destination Guides and other boating resources here.
Put your boat on our platform— Start earning an avg. of $20K yearly with Boatsetter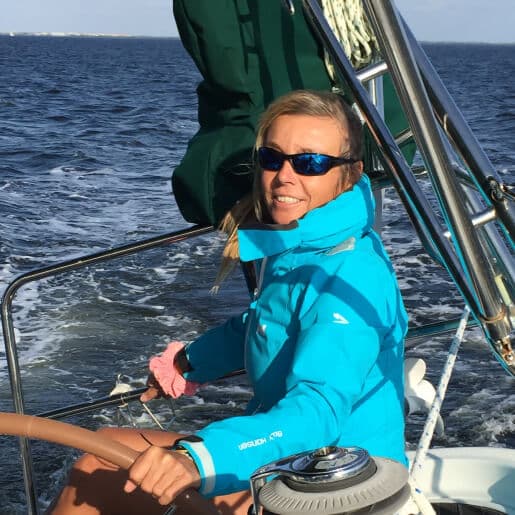 Zuzana Prochazka is an award-winning freelance journalist and photographer with regular contributions to more than a dozen sailing and powerboating magazines and online publications including Southern Boating, SEA, Latitudes & Attitudes and SAIL. She is SAIL magazines Charter Editor and the Executive Director of Boating Writers International. Zuzana serves as judge for SAIL's Best Boats awards and for Europe's Best of Boats in Berlin.
A USCG 100 Ton Master, Zuzana founded and manages a flotilla charter organization called Zescapes that takes guests adventure sailing at destinations worldwide.
Zuzana has lived in Europe, Africa and the United States and has traveled extensively in South America, the islands of the South Pacific and Mexico.