Peanut Island Boating Guide
---
Peanut Island is a popular boating destination. Located in the Intracoastal Waterway between Florida's mainland and Palm Beach Shores, this 80-acre island has a lot to offer. We have created a quick boater's guide to Peanut Island to help you make the most of your visit:
Docking at Peanut Island
Camping at Peanut Island
Water Activities on Peanut Island
Nearest Launch is from West Palm Beach, Fl— See available boats!
Docking at Peanut Island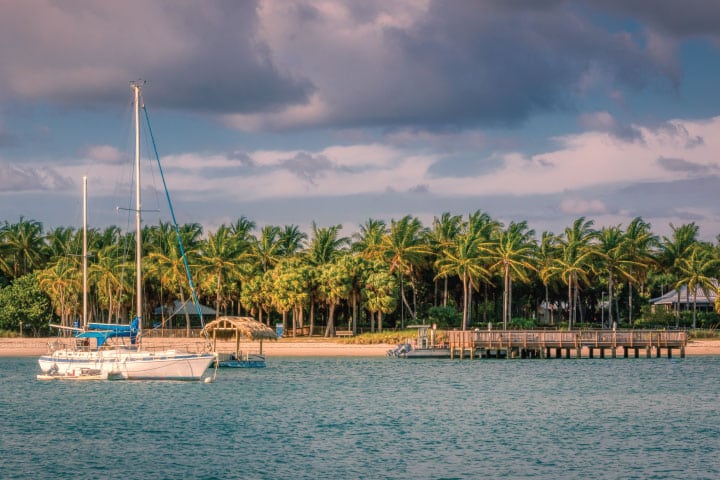 Peanut Island is only accessible by boat. Once you've crossed the Intracoastal Waterway, you'll have a few options for where to store your vessel. The island has a total of 14 wet slips, designated anchorage areas, and floating docks on the west and east sides. Slips are free and intended for day use only.
Camping on Peanut Island
Between the waterway views and island wildlife, Peanut Island is a peaceful and serene setting for camping. The island has 17 designated camp/tent sites, each with picnic tables, a grill, and a fire ring. There are also on-site restrooms, showers, and access to fresh drinking water.
Camping on the island offers more freedom to enjoy everything the landscape has to offer. In the next section, we'll take a deep dive into Peanut Island water activities. But, for your time on land, make sure you venture down some of the hiking trails, book a guided tour of the island's ecosystem, and visit the historic Kennedy Bunker – a former nuclear fallout shelter built to house President Kennedy in the event of nuclear war.
Looking for a place to dock & dine in WPB? Here are 5 places to consider
Peanut Island Water Activities
1. Snorkeling on Peanut Island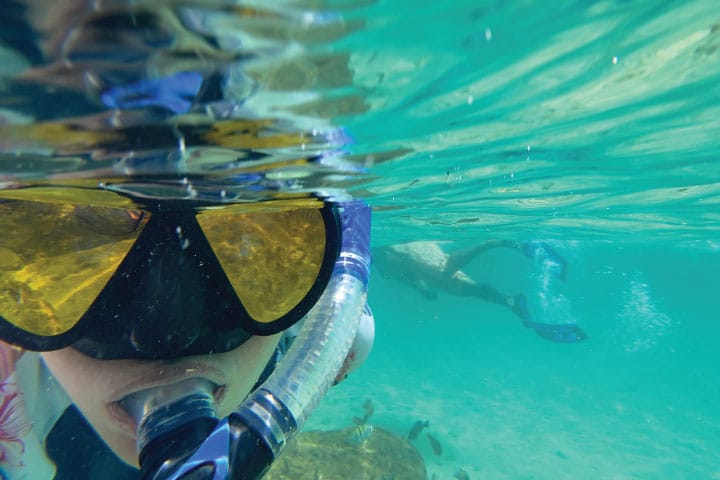 The clear waters in the Intracoastal Waterway make Peanut Island one of the best snorkeling spots in West Palm Beach.
A snorkeling lagoon off the island's southeast tip has shallow waters, safer for children.
An artificial reef on the east side hosts a variety of marine life, including different fish species, sea urchins, and starfish.
The mangrove forests around the island are also rich with wildlife.
The USS Clamagore wreckage is located off the island's northern tip, creating an interesting underwater experience.
2. Fishing on Peanut Island
Peanut Island offers a solid variety of fishing opportunities for anglers looking to cast a line. Some of the best spots include:
Surf fishing along the island's beaches gives anglers access to various saltwater species, including redfish, snook, and tarpon.
The artificial reef is home to snapper, grouper, and cobia.
The mangrove forests lining the shores host snook, redfish, seatrout, and other local species.
The island's fishing pier provides a change of scenery if you're looking to cast a line from land.
3. Watersports on Peanut Island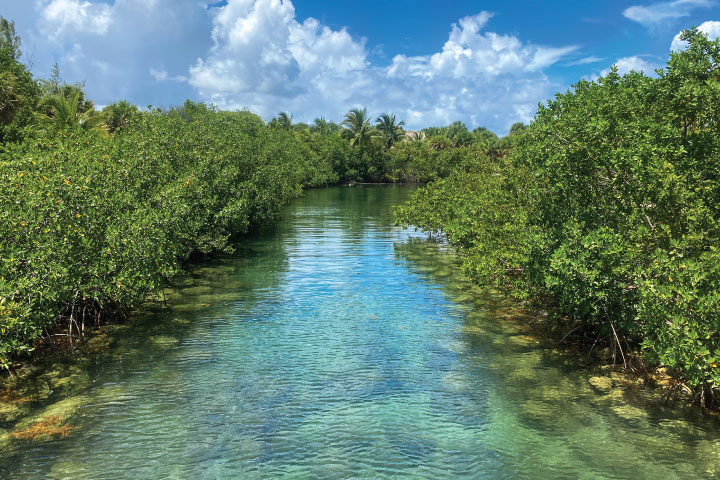 Make the most of your time on the water at Peanut Island with a kayak, paddleboard, or jet ski. These smaller vessels allow visitors to fully immerse themselves in the marine life and landscape at Peanut Island.
The clear waters around the island make kayaking and paddle boarding a stunning experience, as you can admire how the sun hits the water and enjoy visibility below the surface. Explore the mangroves and coral reefs up close. Since the waters in the sheltered bays of Peanut Island are calmer, this is a great area for beginner kayakers, paddleboarders, and jet skiers to get acclimated.
Of course, the best way to experience Peanut Island is with a Boatsetter boat rental. To see upcoming availability near Peanut Island, Florida, click here!
Boatsetter is a unique boat-sharing platform that gives everyone — whether you own a boat or you're just renting — the chance to experience life on the water. You can list a boat, book a boat, or make money as a captain.
List. Rent. Earn— Only at Boatsetter