6 Best Restaurants on the Water in Fort Lauderdale to Get to By Boat
---
Fort Lauderdale is a beautiful place to explore by boat and live the South Florida lifestyle. However, while spending the day on the water, chances are you will want to look for a place to dock your boat and grab something to eat. Well, you're in luck. Fort Lauderdale, along with most of South Florida, is home to many unique waterfront restaurants, which you can get to by boat.
Take a look at these six popular waterfront restaurants, perfect for boaters to dock-and-dine.
Find Fort Lauderdale Boat Rentals
1. Coconuts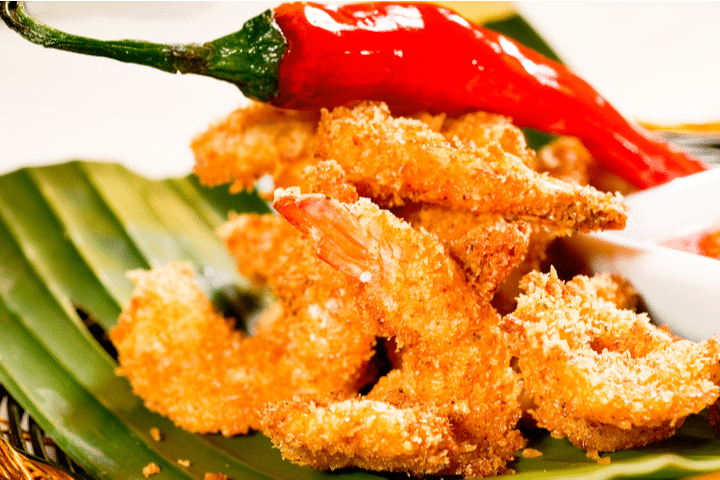 Coconuts restaurant allows boaters easy access to dock their boat and stroll right up to the bar to grab a beverage. This restaurant provides uninterrupted views of Fort Lauderdale's Intercoastal waterways in a premier dining location in South Florida.
Patrons enjoy watching boats cruise by while sipping on finely crafted cocktails and enjoying mouthwatering seafood plates. Coconuts is a popular place for locals and visitors wanting a dining experience in a fun and relaxed atmosphere with fantastic food options.
Coconuts offers a lunch and dinner menu, with a brunch menu available on Sundays. The menus feature everything from appetizers to soups and salads to sandwiches. The menus also include assorted dinner items and desserts. Popular menu items include
Sashimi Tuna Salad

Crispy Oysters

Lobster Club

Key Lime Pie

Crispy Snapper,

Buffalo Rock Shrimp

and coconut cheesecake
2. Rustic Inn Crabhouse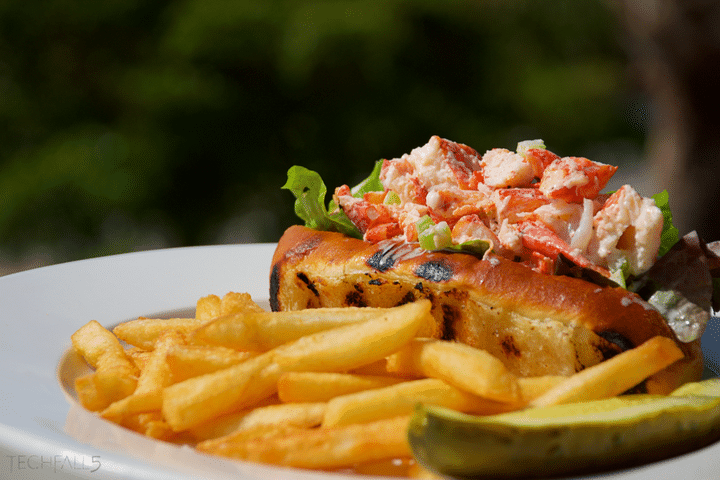 The Rustic Inn Crabhouse serves up some fantastic seafood platters and is a popular place for a casual dining experience. This restaurant services more than 161 tons of crab annually, along with other forms of seafood, including shrimp, lobsters, mussels, calamari, clams, and sea scallops. Many boaters like to dock their boats, grab a beverage, and enjoy items from the raw bar. The Rustic Inn Crabhouse is accessible from the Dania Cutoff Canal next to Broward's Boaters Park.
The Rustic Inn Crabhouse has dinner, lunch, kids', beverage, and dessert menus. The lunch and dinner menus feature appetizers, raw bar selections, lobster rolls, sandwiches, and entrees. Not to mention the restaurant's world-famous garlic crabs. Popular menu items include
Old Bay Spiced shrimp shell on "You Peel' Em,"

Fried frog legs

Fried alligator

New England clam chowder

Hot lobster rolls
3. Shooters Waterfront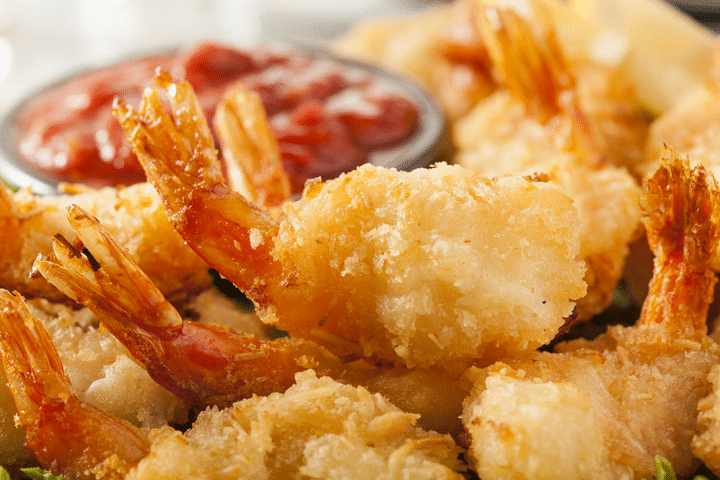 Shooters Waterfront is the place where you can dock your boat at sunset and enjoy some time on the shore sipping on cocktails and enjoying a decadent dessert. This restaurant provides patrons with dockside views, fresh seafood, live entertainment, events, and a weekend brunch. In addition, shooter Waterfront is the place to go for one of the best happy hours accessible by boat in Fort Lauderdale.
Menus available at this location include a wine list, cocktails and beer, brunch, lunch, dinner, dessert, a happy hour bar menu, a raw bar, and a kids' menu. There is even a special menu for your furry friends who enjoy boating with you.
Shooters Waterfront menus include lunch and dinner options, with an array of appetizers, soups, salads, sandwiches, seafood entrees, and desserts. Popular menu items include
Smoked fish dip

Crunchy coconut shrimp

Chicken pesto flatbread

Crab Louie salad

Assorted sushi

Grilled soy-ginger glazed salmon

Vegan pipian Verde

Grilled ribeye steak
Find Fort Lauderdale Boat Rentals
4. Southport Raw Bar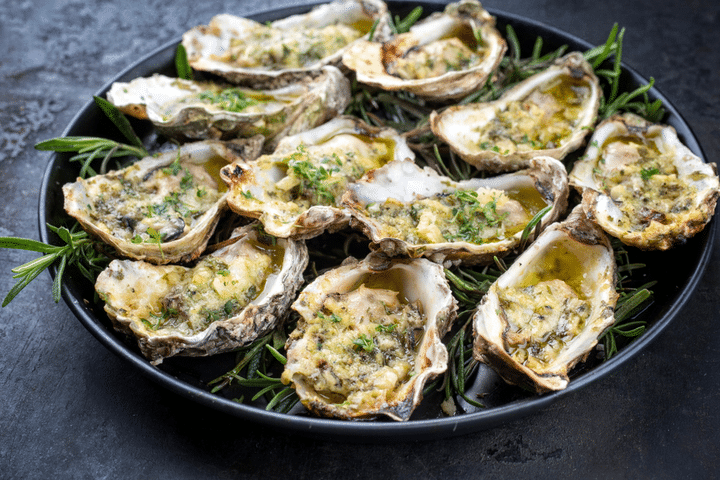 The Southport Raw Bar is the place to go with no docking fees and a beautiful view of the surrounding area. This restaurant features a fantastic menu with king crab legs and delicious cocktails. This location is the oldest raw bar in Fort Lauderdale, and they sell more oysters than any other restaurant in the area. Southport Raw Bar is where to go when looking for fresh, raw seafood and a unique menu like no other in South Florida.
The Southport Raw Bar is open for breakfast, lunch, and dinner, including menus full of appetizers, soups, salads, sandwiches, hoagies, patio grill items, seafood specialties, the raw bar, and chicken specialties.
Popular menu items include
Boneless fried chicken tenders

Grilled oyster

Mahi-mahi

Beer-battered fish and chips

Philly chicken hoagie

The famous damn good burger
5. The Pirate Republic Seafood and Grill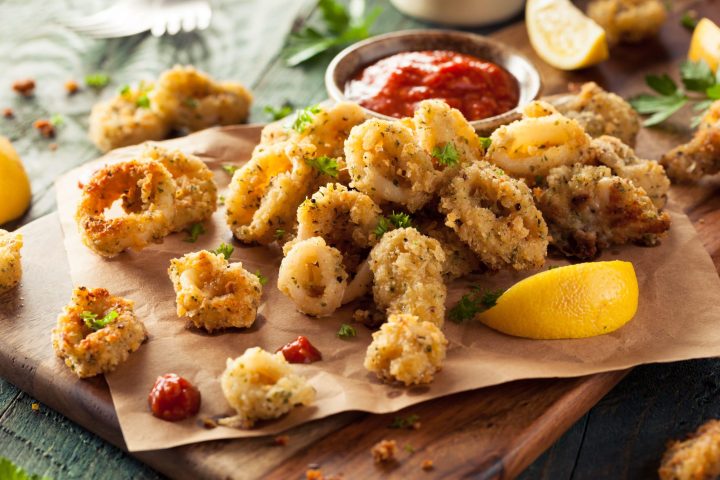 The Pirate Republic Seafood and Grill provides patrons with a convenient docking area, a unique Disney-esque look, and mouthwatering food and beverages.
This restaurant takes pride in serving some of the freshest seafood in the area, including oyster and crab, flavored with exclusive spices creating an unexpected flavor.
The Pirate Republic Seafood and Grill offers appetizers, soups, salads, sandwiches, fresh seafood, pasta, chicken, pork, and beef creations. Popular menu options include
Wild blue shrimp

Fish ceviche

Calamari

Steak bites

The pirate bowl

Snapper towers

Mahi-mahi

Bacalao

Octopus

Anegada lobster trio

Ubatuba shrimp
Find Fort Lauderdale Boat Rentals
6. The Historic Downtowner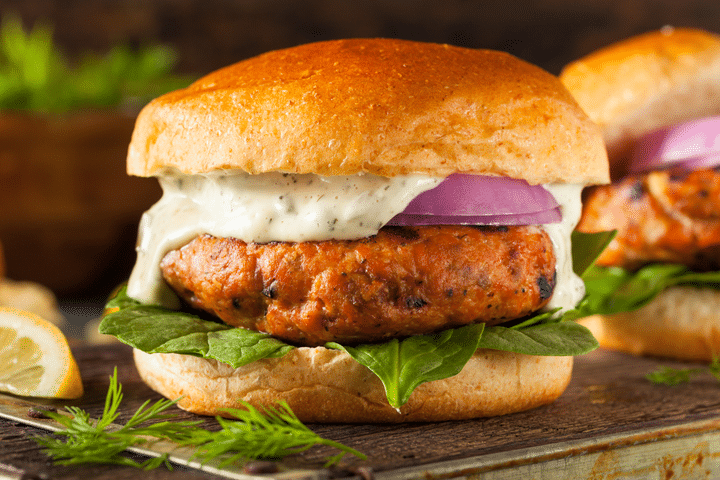 The Downtowner Saloon is a popular destination in Fort Lauderdale, famous for its Sunday Brunch. Before heading out onto the water, pull into the dock at this restaurant and enjoy something to eat, such as some of the finest seafood dishes, sandwiches, and desserts in the area. Dining at the Downtowner Saloon is a magical experience offering fresh eats, live entertainment, and classically crafted cocktails.
Menus feature soups, chowders, starters from the sea, salads, tacos, sandwiches, hand-crafted burgers, seafood, steaks, ribs, and desserts. Popular menu items include
Fish tacos

Smoked fish dip

Salmon burger

Ragin' Cajun sandwich

Gulf shrimp platter

Prime rib
The best way to explore these waterfront restaurants is with a local Boatsetter boat rental. Rent various pontoon boats, fishing boats, sailboats, catamarans, deck boats, and more!
Browse All Available Boat Rentals in Fort Lauderdale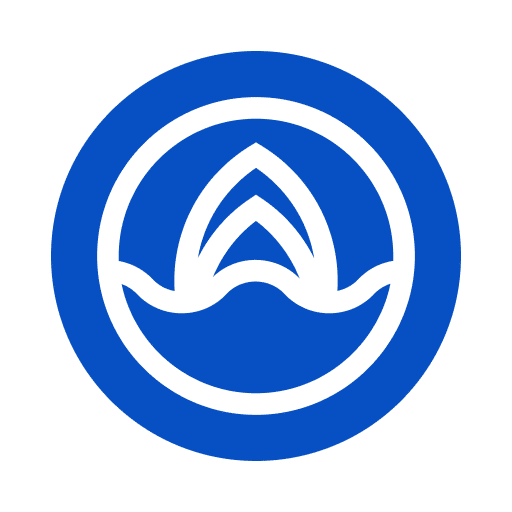 Boatsetter empowers people to explore with confidence by showing them a world of possibility on the water. Rent a boat, list your boat, or become a Boatsetter captain today.