9 Top Concerts and Festivals by the Water for 2022
---
Experiencing a concert or festival on the water is a fantastic experience that offers unique entertainment and breathtaking views. Festivals by water include everything from country concerts to art festivals and family-friendly festivals to wild parties on the water.
Check out some of the top 2022 concerts and festivals to enjoy by water throughout the year:
Ultra/ Miami Music Week
Rock the Ocean's Tortuga Music Festival
Boca Bash
Gulf Coast Jam
Carolina Country Music Festival
Lollapalooza
Florida Water Festival
Festival by the Sea
Mayfaire By The Lake
Book a Boat Rental to Enhance Your Concert or Festival Experience
1. Ultra/Miami Music Week
Miami is known for its nightlife, Florida sunshine, and spending time near the water. Get the best of all these exciting activities by attending the Ultra/Miami Music Week Festival. This Festival features the best DJs, electronic music, and dance acts worldwide.
The annual music festival takes place annually in March. Ultra/Miami Music Week is the perfect Festival to kick off spring while enjoying fabulous weather and unforgettable entertainment.
Explore All Available Boat Rentals in Miami, FL
2. Rock the Ocean's Tortuga Music Festival
Fort Lauderdale Beach Park in Fort Lauderdale, Florida, hosts the annual Rock the Ocean's Tortuga Music Festival in April to help raise awareness for ocean conservation. Festival fans have helped raise more than $2 million, which has helped five universities and research projects focused on ocean conservation in the United States, Asia, and the Bahamas.
The Festival features several stages for live entertainment, including country and rock artists. This Festival is a must experience, especially for those who like different music genres.
Explore All Available Boat Rentals in Fort Lauderdale, FL
3. Boca Bash
Boca Bash is a free annual event held on the last Sunday of April at Lake Boca on the Boca Inlet in Boca Raton, Florida. This Festival features everything from sun to sound and high energy to boats. Thousands of people attend this Festival annually via boats, rafts, tubes, paddleboards, jet skis, and anything that floats.
Head out to the Festival at the crack of dawn and enjoy music and live entertainment all day long until the sunsets.
Explore All Available Boat Rentals in Boca Raton, FL
4. Gulf Coast Jam
The Pepsi Gulf Coast Jam is an annual festival hosted in beautiful Panama City Beach, Florida, featuring fantastic country artists, southern rock music performers, and live entertainment. The weekend festival is held at Frank Brown Park, offering a beautiful setting near the beach and cool Gulf breezes at night.
The Gulf Coast Jam is the festival to experience when looking for an exciting entertainment environment and a seaside getaway.
Explore All Available Boat Rentals in Panama City Beach, FL
5. Carolina Country Music Festival
The Carolina Country Music Fest is an outdoor country music festival hosted in Myrtle Beach, South Carolina, among 18 acres of the coastal area near the boardwalk and Ocean Boulevard.
The three-day Festival features a kick-off concert on Thursday. The rest of the weekend is full of live entertainment, including some of the biggest stars and national recording artists, concessions, merchandise booths, etc.
Explore All Available Boat Rentals in Myrtle Beach, SC
6. Lollapalooza
Hosted in the middle of Grant Park on the shores of Lake Michigan in Chicago, Illinois, Lollapalooza is a carnival-type festival featuring more than 170 bands from around the world. Lollapalooza is a must-experience festival for those looking for an exciting vibe at one of Chicago's best parks with a view of the surrounding area.
Plus, the festival features unique interactive areas with giveaways, merchandise vendors, and more.
Explore All Available Boat Rentals in Chicago, IL
7. Florida Water Festival
The Florida Water Festival is an educational event hosted by FWEA to provide learning opportunities for children and adults to learn more about conservation. The free event is hosted annually in March at St. Pete Pier in St. Petersburg, Florida, offering a family-friendly festival environment with interactive demonstrations, displays, live entertainment, raffles, and activities.
Explore All Available Boat Rentals in St. Petersburg, FL
8. Festival by the Sea
In October, Holden Beach, North Carolina, hosts the annual Festival by the Sea, featuring live music, entertainment, food, fun, and more. This family-friendly event is set along the Atlantic Ocean and features a parade, children's costume contest, street dancers, raffles, etc.
If you are looking for a fun, family event where you can enjoy time at the beach with live entertainment, Festival by the Sea is a must-experience.
Explore All Available Boat Rentals in Holden Beach, NC
9. Mayfaire By The Lake
The Polk Museum of Art presents Mayfaire By The Lake every May on the lawn of the Lakeland Public Library overlooking the waters of Lake Morton, which is home to the town's famous swans. Though not your typical full-blown music festival, this Festival features artwork from more than 100 artists showcasing their works of art, live entertainment, and food. This family event is free and open to all who want to experience a weekend outside in a beautiful setting while supporting artists worldwide.
Explore All Available Rentals in Lake Morton, IL
If you need a boat, and a captain, to attend one of these festivals or any other water adventure you have planned, Boatsetter has you covered. We offer various boating opportunities, including rentals, fishing charters, and party boat rentals.
Browse All Available Boat Rentals Across the Country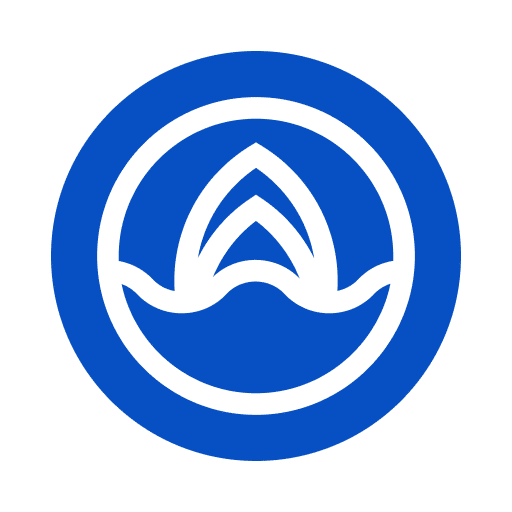 Boatsetter empowers people to explore with confidence by showing them a world of possibility on the water. Rent a boat, list your boat, or become a Boatsetter captain today.