Top Islands in Florida
---
Whether you're on the east coast of Florida, the west coast, the panhandle, or the Keys, there is an almost unlimited source of island gems to attract your attention. When planning your itinerary, chart a course for one of these fun-filled destinations that will leave a lasting impression.
Rent, Charter, Share— Only at Boatsetter
Along the Atlantic Coast
Amelia Island
Merritt Island
Key Biscayne
Amelia Island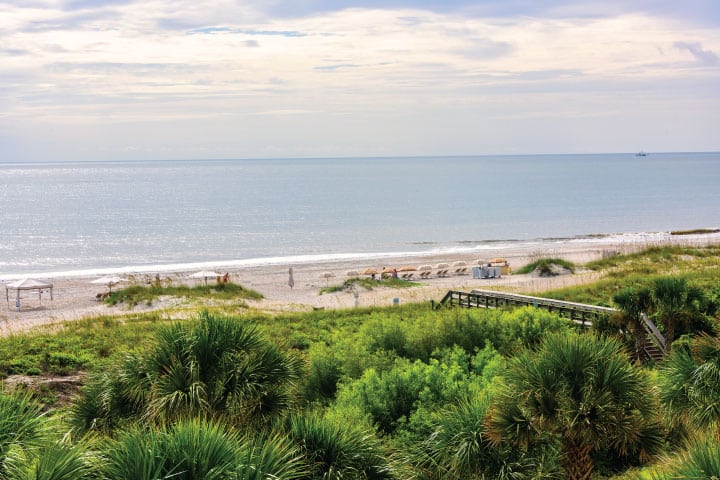 Amelia Island is the northernmost island along Florida's Atlantic coastline and part of the Sea Island chain, which runs along South Carolina, Georgia, and Florida. The island has a long history of cultural influences from the Spanish, British, and French, reflected in the historic district of its largest town, Fernandina Beach.
Visitors can access 13 miles of natural beauty ideal for lounging and unwinding. While the island is a popular destination, part of its appeal is its uncrowded beaches. Points of interest include Fort Clinch State Park, Amelia Island State Park, Timucuan Ecological Historical Preserve, Nana Dune, and Main Beach Park.
Explore boat rentals around amelia island
Merritt Island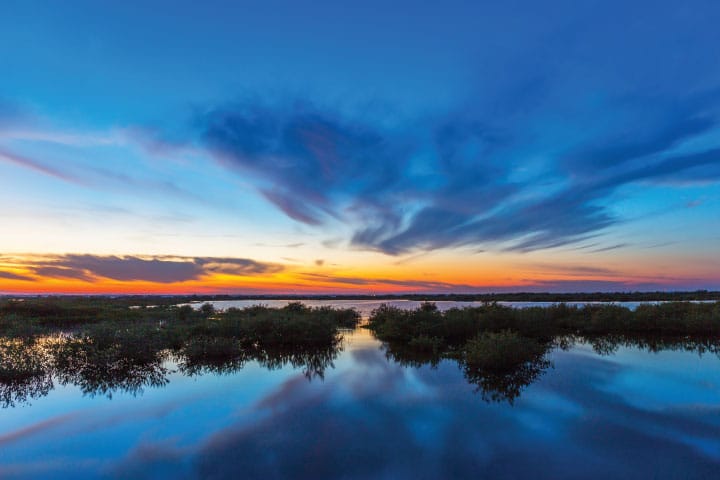 Located about nine miles from the coast and the city of Cocoa on Florida's Space Coast, Merritt Island offers a lot of things to do and see. Visitors are just minutes from Merritt Island National Wildlife Refuge and the NASA Kennedy Space Center Visitor Complex.
There are plenty of water sports and other activities available on the island. From eco-tours, jet skiing, and air tours to kayaking among the mangroves and visiting wildlife sanctuaries and conservation areas, there is something for everyone of all ages to enjoy.
Explore boat rentals around Merrit Island
Key Biscayne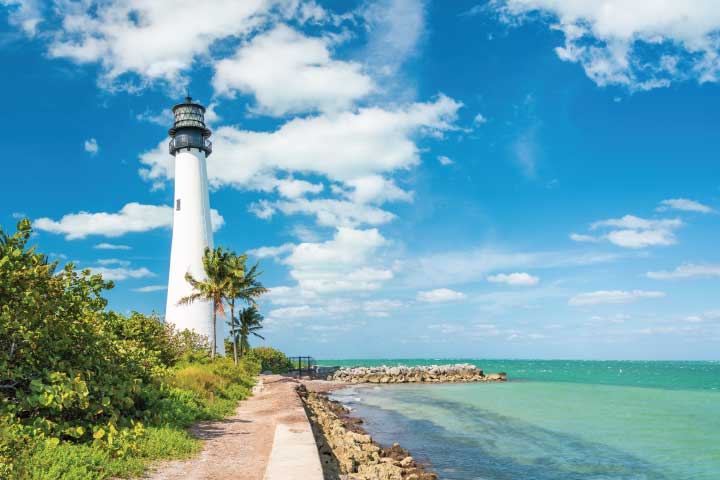 Key Biscayne is approximately seven miles from Miami. The island is about five miles long and two miles wide and offers visitors a quiet oasis away from the city's busy streets. While boating around Key Biscayne, you'll have Crandon Park in the island's northern region featuring three miles of pristine white sandy beach. Enjoy swaying palm trees, inviting beaches, and a guided tour of the historic 1825 lighthouse at Bill Baggs Cape Florida State Park in the southern region. Visitors to the park can anchor for the day or overnight.
Explore boat rentals at Key Biscayne
Along the Gulf Coast
Sanibel Island
Captiva Island
Pine Island
Honeymoon Island
Gasparilla Island
Ten Thousand Islands
Sanibel Island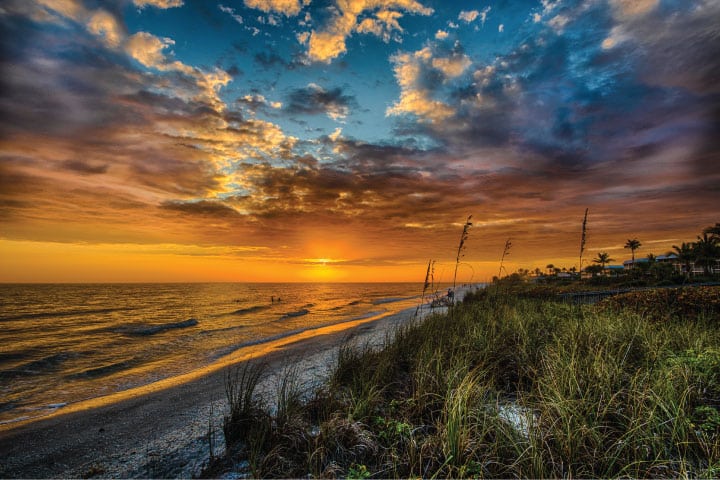 The turquoise-green waters surrounding Sanibel Island and Captiva Island are a step back from quaint beach towns. The islands are about 30 miles from the mainland and Ft. Myers.
Along with boating and water activities, take a walk on the wild side at J.N. "Ding" Darling National Wildlife Refuge, see the sights from atop the historic Sanibel Lighthouse, check out the art galleries, and see the exhibits at Bailey-Matthews National Shell Museum. Boaters can dock at Sanibel Marina, located near the lighthouse.
Explore Sanibel Island boat rentals
Captiva Island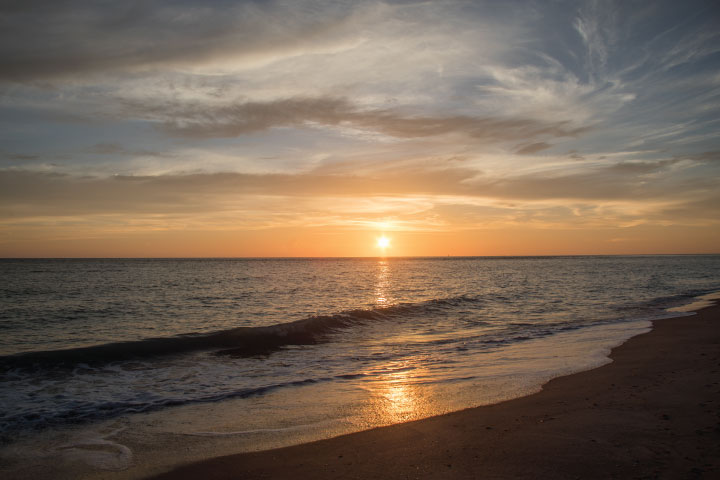 Continue your day of exploration at Captiva Island and North Captive Island for sunbathing and shelling at Turner Beach and Allison Hagerup Beach Park. Refuel and replenish with food and drink menus at local eateries, such as the Keylime Bistro, Cantina Captiva, and Doc Ford's Rum Bar and Grille. From North Captiva, Caya Costa Island, another designated state park, is approximately seven miles away by boat.
Explore Captiva Island boat rentals
Pine Island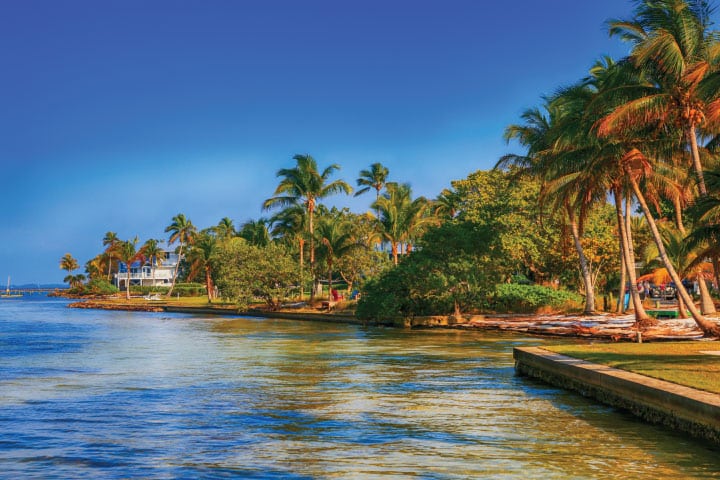 Just a hop and a skip from Sanibel and Captiva is Pine Island, the state's largest island. The island's landscape is filled with mangroves and lush foliage and offers a quiet respite from the crowds and traffic. Things to do include the Pine Island Aquatic Preserve, fishing, birdwatching, and aquatic preserves.
One of the attractions of Pine Island is taking a leisurely ferry ride to North Captiva Island, where you can hike and bike in a quiet and less crowded environment. There are several marinas available on Pine Island where you can dock your boat if you choose to ride the ferry.
Honeymoon Island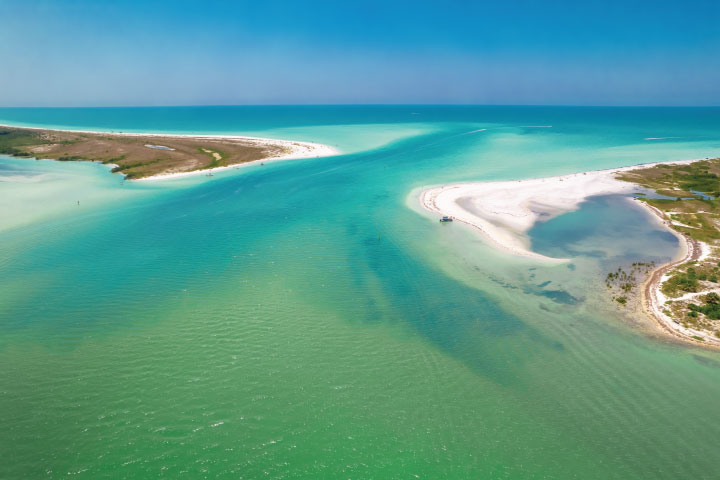 Honeymoon Island is one of Florida's most beautiful state parks. It is a barrier island less than two miles from the mainland. The island is accessible by car via a 1.5-mile-long causeway in Dunedin.
Visitors can enjoy a peaceful setting while exploring the island's four miles of soft-sand beach and its 3-mile trail through virgin pine forests, one of the last remaining stands of this type of tree in Florida.
Extend your exploration and set a heading from Honeymoon Island to Caladesi Island, another of Florida's unspoiled state parks. Enjoy fishing, shelling, picnicking, or walking along the scenic trail to the Scharrer Homestead through a landscape of slash pines on the island. Boat slips are available for docking on the island.
Gasparilla Island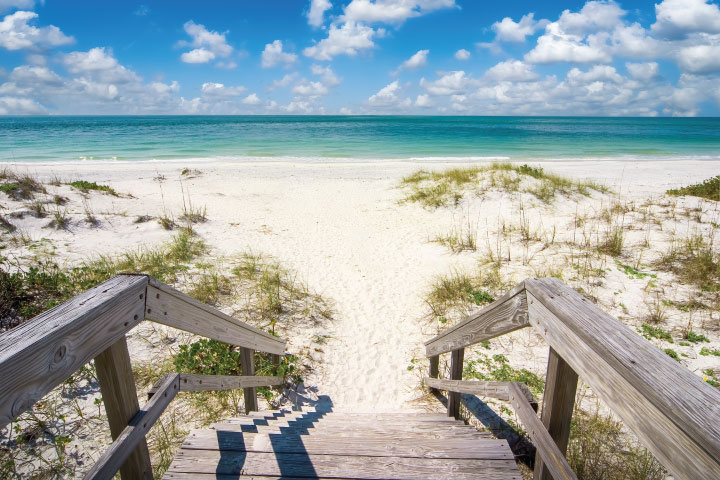 When a taste of traditional Old Florida is on your agenda, plan a visit to Gasparilla Island, named after the notorious pirate Jose Gaspar, who is part of Florida's folklore. Noted for its sandy beach and picturesque dunes, this is the place for peace and serenity.
The island is home to Gasparilla Island State Park. One of the interesting points of interest in Port Boca Grande Lighthouse, built in 1890. The island's township of Boca Grande offers a variety of shops to browse and restaurants to experience.
Ten Thousand Islands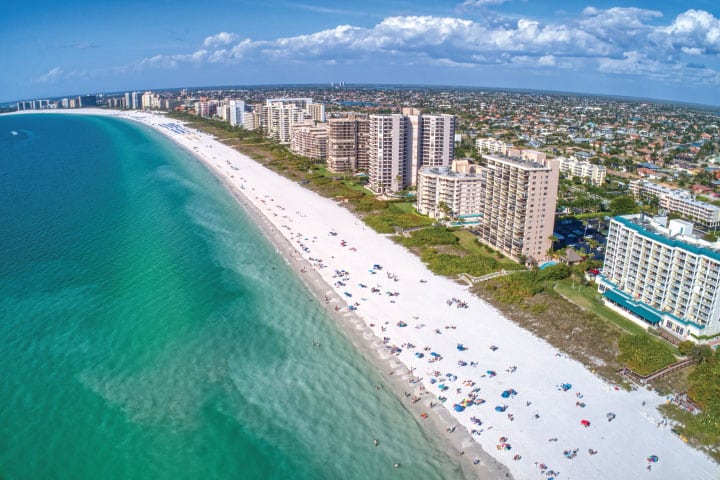 Located in southwest Florida, this chain of barrier islands runs from Cape Romano to the Lostmans River in the Florida Everglades. Marco Island is the largest island in the chain.
The Ten Thousand Islands are mostly uninhabited, meaning these remote areas offer undisturbed exploration of some of Florida's natural landscape and observation of the many wildlife species residing there.
The islands can be explored by private boat, kayaks, airboats, and guided tours. Some destinations include Chokolskee Island, the Ten Thousand Islands National Wildlife Refuge located 20 miles from mainland Naples, Picnic and Tiger Key, Sandfly Island, and Jewell Key. Each offers individual activities like hiking, birdwatching, kayaking, swimming, and beach camping.
The Florida Keys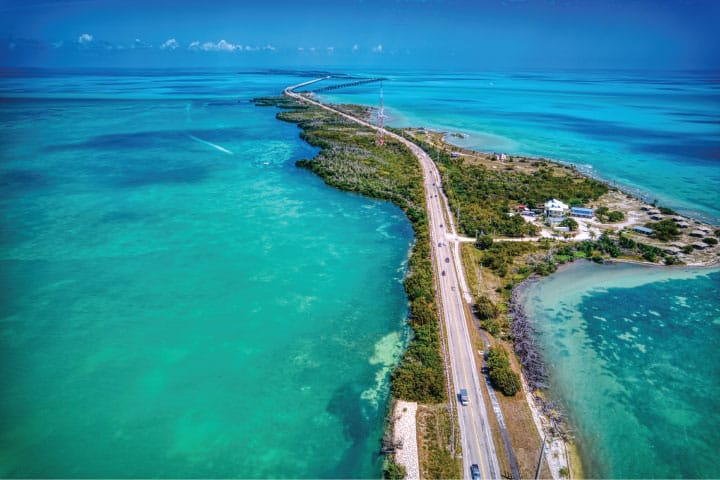 The Florida Keys are paradise on Earth. The closest city to the mainland is Key Largo. The southernmost point is Key West. Those traveling by car travel the scenic Overseas Highway, which covers 113 miles of scenic beauty and 42 bridges. Along with Key Largo and Key West, stops along the way include Islamorada, Marathon, and Big Pine Key. Points of interest in the keys include:
Fort Zachary Taylor Historic State Park
John Pennekamp Coral Reef State Park
Key West Butterfly
Nature Conservatory
Hemingway Home and Museum
There are also plenty of opportunities for fishing, scuba diving, and snorkeling in the pristine waters of the Gulf. Several marinas line the drive from the mainland, such as Garden Cove Marina in Key Largo, Grassy Key Marina in Marathon, Cudjoe Gardens Marina in Cudjoe Key, Caloosa Cove Marina in Islamorada, and Stock Island Yacht Club and Marina and Galleon Marina in Key West.
About Boatsetter
Boatsetter is a unique boat-sharing platform that gives everyone — whether you own a boat or you're just renting — the chance to experience life on the water. You can list a boat, book a boat, or make money as a captain.
Put your boat to work. Earn an avg. of $20K yearly with Boatsetter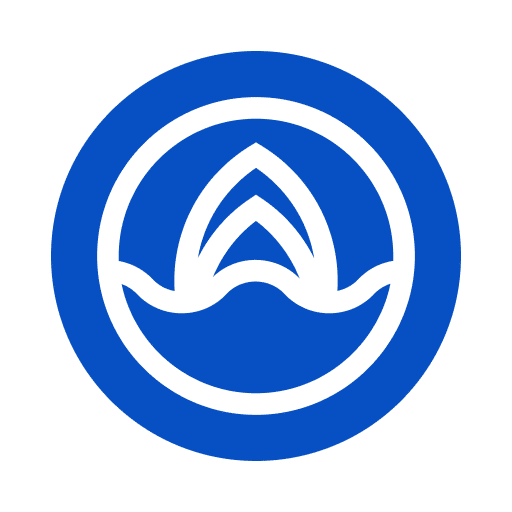 Boatsetter empowers people to explore with confidence by showing them a world of possibility on the water. Rent a boat, list your boat, or become a Boatsetter captain today.