Tybee Island Water Activities & Destination Guide
---
Tybee Island is a hot spot for tourists who love the water and southern hospitality. This Georgia barrier island offers wide, warm, clean beaches with gentle waves, views that seem to go on forever, lots of sunshine, and plenty of delicious restaurants, quaint shops, and friendly people to meet. If you're looking to get out on the water, this is your place.
Explore Tybee Island Boat Rentals
Where is Tybee Island
Tybee Island sits on the very northeastern corner of Georgia, where Georgia and South Carolina meet the Atlantic Ocean. It is a thirty-minute eastern drive from Savannah, Georgia, to the island and two hours and thirty minutes south of Charleston, South Carolina.
Tybee Island is one of our top five beaches to visit near Savannah, Georgia.
Another notable island worth visiting is Hilton Head Island, which we extensively covered in this Hilton Head Island Boating Guide and this Hilton Head Island Marinas Guide. While there is less than a ten-mile distance between the south side of Hilton Head Island and the north side of Tybee Island, it takes about ninety minutes to drive between the two.
Tybee Island's History
Tybee is a Native American Euchee word that means "Salt," which is quite fitting for Tybee Island. Pirates once used this island in the 1600s as a place to rest, regroup, find freshwater, and hunt game.
Tybee Island became an important area because of its location at the mouth of the Savannah River. The river game access to mainland America, specifically what is now modern-day Georgia and South Carolina. In 1735, the British erected a fort and lighthouse to control river access.
Later, the island was used by D'Estaing as a staging area in the Revolutionary War. You'll remember this encounter as the "Siege of Savannah."
There is a dark part of history on the island too. On the west side of Tybee Island, enslaved people and other passengers were held captive for quarantine periods before entering the rest of the US.
In less than twenty years, from 1870 to 1890, the island had only a dozen residents to nearly four hundred families. As of 2019, there are 3,093 permanent residents and many more temporary tourists who stay on the island.
What is the best month to visit Tybee Island?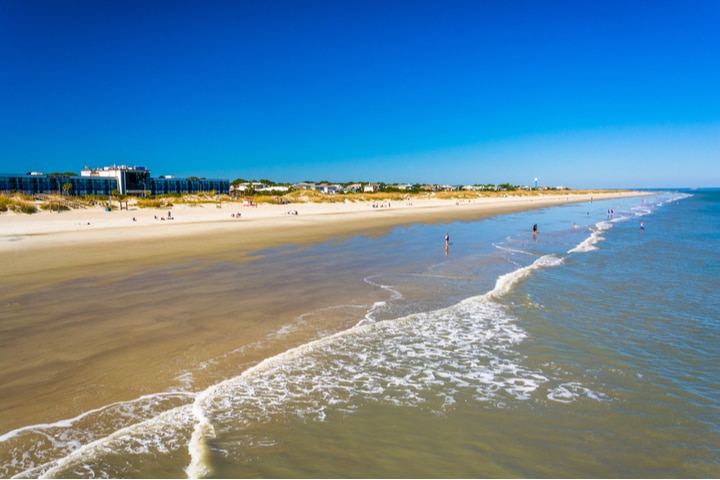 The best month to visit Tybee Island is October, without a doubt. October offers fewer crowds, more pleasant weather, and the opportunity to speak to more locals. October is at the end of its hurricane season, but it isn't quite as likely for disaster to strike.
August is the busiest month of the year and the hottest.
Winter is another option, as it may net you some discounts, but the winter is cool and very windy. The water and beach begin to rewarm sometime in March.
Explore Tybee Island Boat Rentals
Is Tybee Island a good place to swim?
If you visit during the summer, Tybee Island has pleasant, warm water and soft sandy beaches. There are a few seashells, so walk carefully or bring swim shoes. If you are used to the west coast and the Pacific Ocean, this may surprise you. The water is not clear nor blue; it is usually murky or brown caused by the silt of the Savannah River, which flows into the Atlantic Ocean at Tybee Island. Still, it is a beautiful area, regardless of the watercolor, and the waves are pretty mild, making them ideal for novices.
The water on the shore is nearly twenty degrees (Fahrenheit) warmer here than on the west coast. This area is very flat too, so it is easily accessible and easy to see a long way.
Please be careful when visiting the sandbar located on the south end of the beach, near 18th and 19th Streets. This is a daily flood tide area that rises deceptively quickly. When the tide changes, it fills within minutes. Water weighs sixty-five pounds per cubic foot and can knock even the strongest adults down in only a few inches of water. Once people fall in this area, it is difficult to get their footing in the current to stand up and escape. Monitor the tides and keep a close eye on your friends, children, and pets. About fifty people need to be rescued every year, so be vigilant and avoid this sandbar altogether.
Fishing on Tybee Island
Tybee island is an excellent place to fish for novice and expert anglers. Around Tybee Island, you can expect to catch black drum, red drum, mackerel, flounders, stingrays, bass, and speckled trout. If you are looking for a quiet place to fish you should take a boat over to Little Tybee Island.
Tybee Island Swiming & Beach Rules
There are a few rules for swimming on Tybee Island Beach. They are as follows:
Do not swim outside the designated swimming areas that extend fifty yards away from the shoreline.

It is illegal to litter. All trash must be contained and then thrown away or recycled in the proper receptacles. Leftover food scraps, fruit peelings, and even decomposing materials should be properly removed from the beach. It is unhealthy for the local wildlife to ingest these materials or to accept food from humans as it creates an unsafe codependency on people.

Do not take any glass or otherwise breakable containers on the beach.

Pets are not allowed on the beach, nor are they allowed in buildings or other structures located on the beach.

Motorized vehicles are not allowed on the beach or in any structures built upon it. This includes all personal vehicles; cars, trucks, motorcycles, dirtbikes, ATVs, and UTVs. Properly marked emergency vehicles are exempt from this.

Motorized watercraft must stay at least 1,000 feet away from the shoreline on any part of the north and south rock jetties.

Do not build campfires on the beach, and do not use gas grills or charcoal grills on the beach.

Do not disturb dune vegetation. Leave the plants alone, and do not pick, break, gather, or walk on the dunes or sea oats.

No nudity on the beach.

Alcohol is allowed on the beach, but large quantities are prohibited, and beer kegs are not allowed.

Do not camp or sleep on the beach.

Do not fish for sharks on the beaches, docks, or piers.
Ready to hit the water on Tybee Island? Whether you're swimming, fishing, floating, or partying on the water, we have the perfect boat for your next day on the water.
Explore Tybee Island Boat Rentals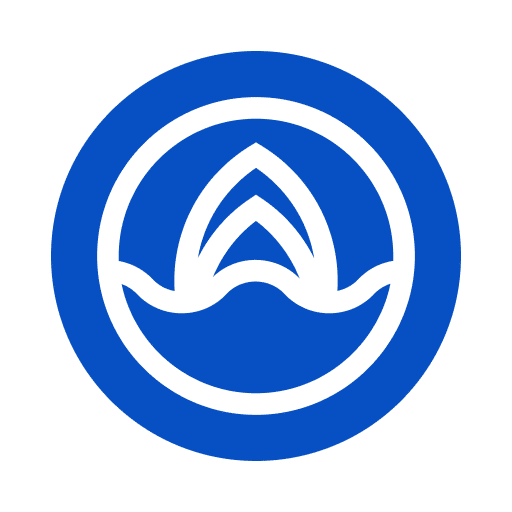 Boatsetter empowers people to explore with confidence by showing them a world of possibility on the water. Rent a boat, list your boat, or become a Boatsetter captain today.