5 Steps on Vetting Boat Renters: How to Rent Out Your Boat with Confidence
---
Your boat is your baby, we completely understand. While Boatsetter does screen renters before they can book your boat, we encourage boat owners to vet renters personally through the platform's messaging tool, or in person at check-in.
Pro Tip: Communicating on the Boatsetter platform is a great way to cite the source of anything discussed or agreed upon between both parties. Your messages will live on the Boatsetter systems and be verifiable by us!
As the boat owner, you have full control over who rents your boat. While the rules of your boat should always be taken seriously, it's also important to be direct with renters as well as courteous and attentive to their questions and needs.
Remember, this might be the first time they're renting a boat through a peer-to-peer (P2P) platform, so it's likely that they're excited and eager to learn proper procedure —and you can help with that!
Follow these steps to vet boat renters and rent out your boat with confidence:
Communicate all rules upfront

Ask for a copy of their Float Plan for the day

Ask if they have any previous boating experience

Outline any required licenses in your boat listing's description

Conduct a safety briefing specific to your boat
Read all the way through to catch all Owner Tips.
List your boat & start earning an avg. of $20K yearly with Boatsetter
Accept bookings with confidence
Boat owners choose Boatsetter over other boat rental platforms because when it comes to safety, our offerings and protection can't be beat.
Together with our partners, GEICO and BoatUS, we have created the only Peer-to-peer Boat Rental Policy. All of the captains on the Boatsetter captain network are USCG-verified.
Plus, Boatsetter uses an identification service called Cognito to screen renters. This allows us to verify identities, run background checks, and detect fraud to ensure that renters are qualified to rent a boat.
1. Communicate all boat rules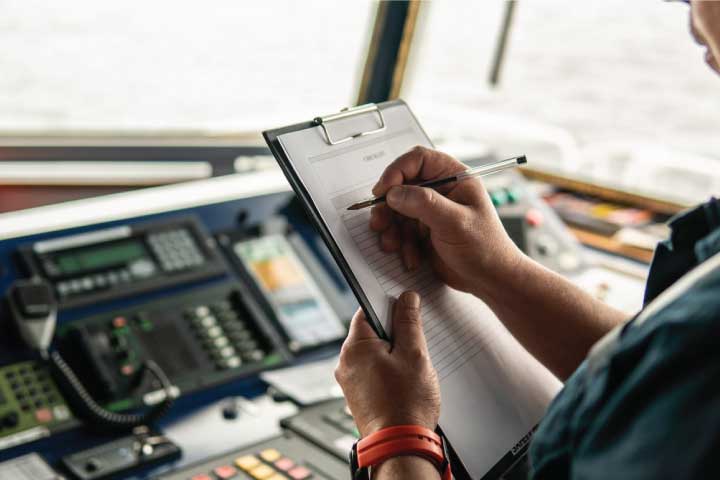 Anything you don't want renters to be doing on your boat should be communicated upfront. For example, maybe rafting up with another boat or bringing glass onboard are both a hard no for you, then that's something you want to maybe put on your boat listing description.
Keep in mind that you'll be getting renters that have limited experience with your vessel or local waterway.
That said, you might want to chat through things like good manners at the dock or marinas, how to navigate in a no-wake zone, and even remind them to remove their shoes before hopping on board (while these things come naturally to us, boaters, your renters may need a hint).
Pro Tip: Writing in caps often comes off as negative, which could potentially deter renters from booking. Avoid writing rules in caps in your boat listing description. Instead, simply title a section of your listing "My boat rules" and asterisk* each item on that list.
2. Suggest a "Float Plan" (and get a copy)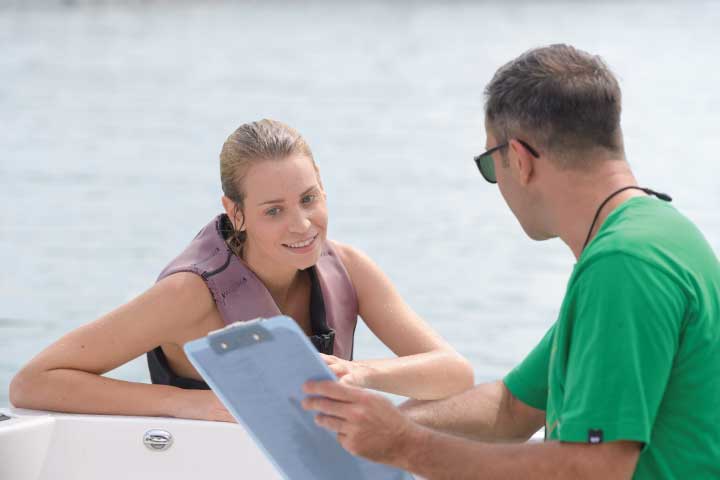 "Thanks for booking my boat. What did you guys have in mind for your trip next Friday?" s a great way to gauge the renter's experience and get in on their plans. While you're at it, get their contact info (in case of an emergency) or ask for a copy of their Float Plan.
If your renter does not know what a Float Plan is, don't worry we've already pulled together a Boatsetter Renter Safety Start Pack:
Just head to Messages, copy/paste these links with a brief message saying, "Ahoy! I've rounded up a few helpful articles on boating basics for you."
Pro Tip: If you're still feeling uneasy, ask to meet in person for a sea trial ahead of the rental. This way both parties can feel confident about the upcoming trip.
3. Ask if they have any previous boating experience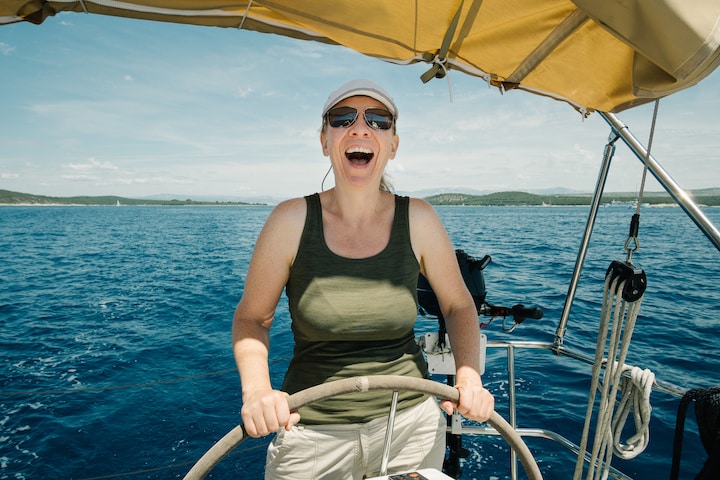 Take the time to get to know the renter by striking up a conversation through Boatsetter's messaging tool. You'll want to get to know a bit about the trip they are planning on making, confirm the number of passengers, and ask about activities they are interested in.
While you're at it, inquire about their boating experience— Is this your first time renting a boat? Did you grow up boating? Asking about previous experiences with boating will help you to:
Determine if this renter is right for you (and your boat)

Think of the most relevant information you want to relay to the renter

Understand how to best suit the renter's needs

Create a solid connection
Remember to tread lightly: focus on the "getting to know" them aspect of this. You don't want potential renters to feel like this is an interrogation.
Pro Tip: When discussing activities, make sure to highlight your Add-ons list! This feature only gets displayed at checkout so, it might be pertinent to mention your novel offerings. Like snorkeling gear, if they wanted to try snorkeling; or a cooler so that they can carry less to the dock.
4. Outline the required licenses in your listing description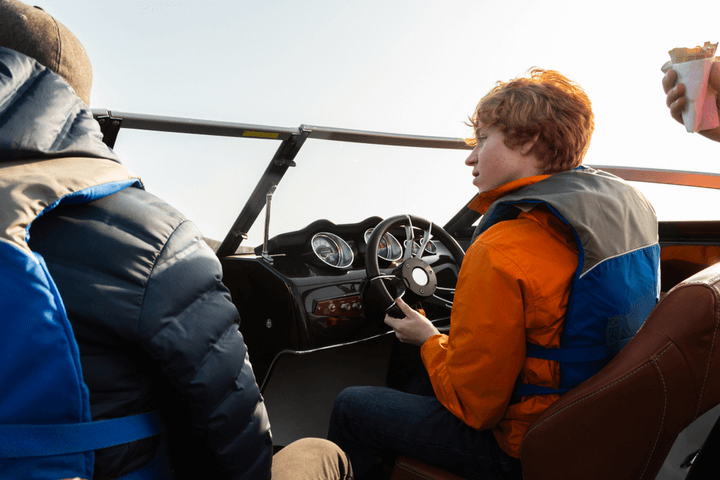 If you're on the P2P side of operations, renters looking to operate the boat themselves must meet the following criteria:
Be at least 25 years of age.

Have a

verified Boatsetter account

.

Possess a valid passport or valid US driver's license.

No criminal convictions on your record in the last 10 years.

No major driving violations on your record in the last 3 years.

No boat insurance claim in the past 3 years.

(The last 3 bullet points are prescreened by boatsetter for you already)
Boat rentals on Boatsetter with their own commercial insurance policy must meet the following criteria:
Be at least 18 years of age.

Have a verified Boatsetter account.
In either case, as the boat owner, you must outline licensing requirements specific to your vessel so that renters can get the correct license before the booking.
5. Conduct a safety briefing specific to your boat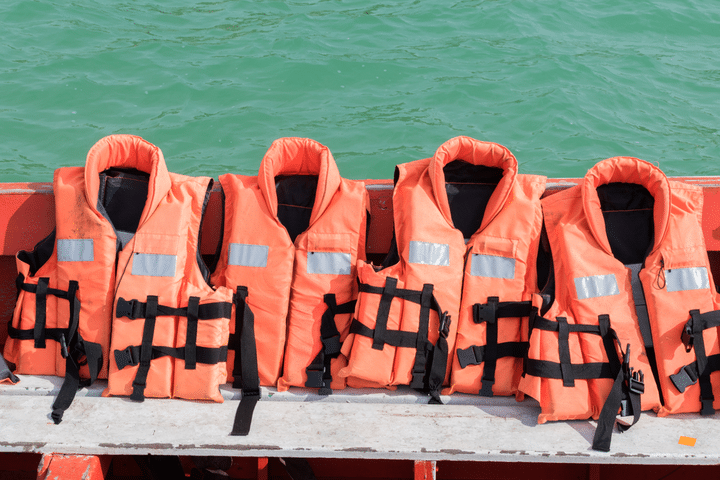 Before the renter takes possession of the boat, provide a safety briefing that covers important information such as how to operate the boat, the location of safety equipment, and other emergency procedures.
Don't forget the information specific to your trusty vessel and even local regulations, including speed limits, no-wake zones, and navigation markers.
Conduct your boat's safety briefing clearly and concisely, using simple language for renters that are new to your boat. Encourage passengers to ask questions and address any concerns they may have.
By taking these steps, you will be able to rent out your boat with great confidence. For more Owner Tips click here.
About us
Boatsetter is a unique boat-sharing platform that gives everyone — whether you own a boat or you're just renting — the chance to experience life on the water. You can list a boat, book a boat, or make money as a captain.
List. Rent. Earn— Only at Boatsetter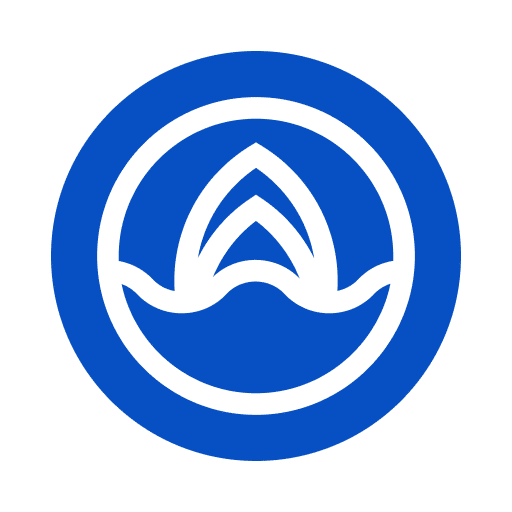 Boatsetter empowers people to explore with confidence by showing them a world of possibility on the water. Rent a boat, list your boat, or become a Boatsetter captain today.