Who Is Responsible for Avoiding a Collision on the Water?
---
One of the most dangerous, and expensive, situations for boaters is a collision with another object— especially with another vessel. While fiberglass and aluminum can be repaired, physical injuries caused when an impact throws passengers out of their seats or overboard can be serious and even life-threatening. So, who is responsible for avoiding a collision on the water?
Although some situations may place responsibility for an accident squarely on the shoulders of one driver or the other, in most collisions between vessels, both boaters share the blame.
When two vessels are crossing paths, both captains are responsible for safely avoiding any opportunity for physical injury or damage. Read the rest of this post for a guide on how to avoid a collision on the water.
Cruise at peace on a boat with one of our USCG captains
Always watch the waterway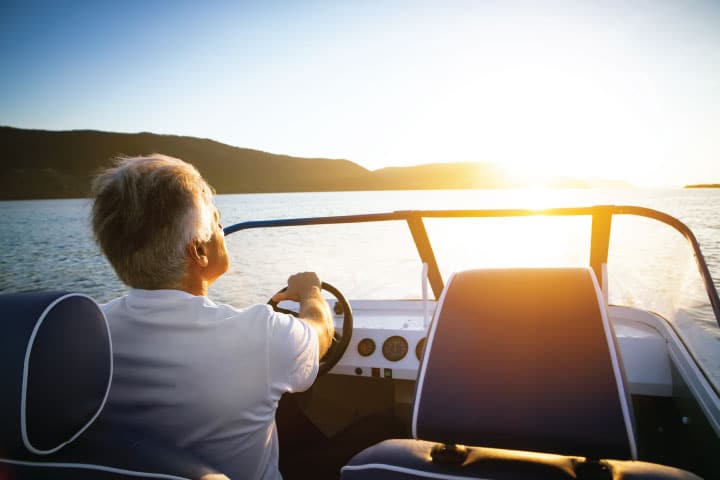 According to the 2020 recreational boating safety statistics published by the U.S. Coast Guard, one of the top five contributing factors in marine accidents is "operator inattention." In other words, not paying attention or being distracted led to many marine accidents that caused $62.5 million dollars in damage and 767 deaths in 2020.
The best way to prevent a collision on the water is to simply pay attention. By paying attention to what is happening around your boat or in it, you can take the actions necessary to prevent a collision or other safety issues before it's too late.
Limit your distractions
Distractions that lead to a collision can originate inside the vessel as well. An overcrowded boat can cause visibility obstructions, while inebriated passengers can be distracting and cause you to take your eyes off the water.
You can also create unsafe conditions by being your own source of distraction. Talking on the phone, texting, or posting to social media can cause the captain to pay more attention to the phone than to what's in the vessel's path.
Boating education courses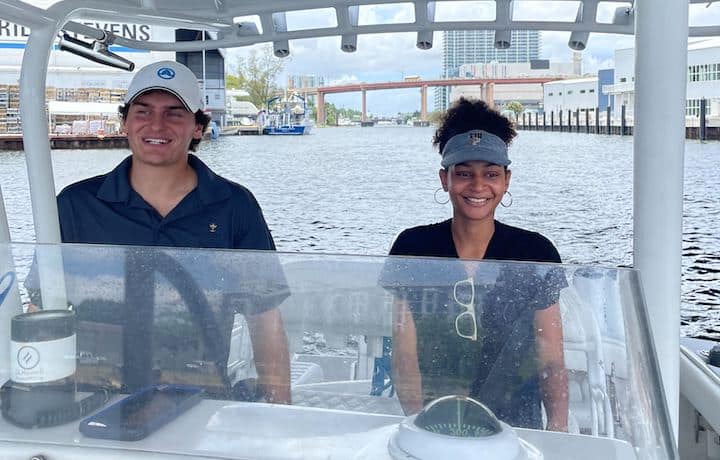 According to the Coast Guard's 2020 report, another of the top five contributing factors in recreational boating accidents is inexperience. With so many new boaters on the water, it is important to watch out for captains who don't know the rules of the road or haven't learned proper navigation and signaling.
Some rules may be obvious, such as staying to the right and obeying No Wake signs. However, there are equally important rules on the ocean or lake where no channels exist.
Learn the official rules for passing and overtaking to better avoid a collision with another boat, structure, or vessel of any type, but a little common sense can also help you be a safer captain.
Some of the easiest ways to stay safe and avoid a collision are:
Slow down, especially in high-traffic areas or with limited visibility.
Pay constant attention to your boat, your passengers, and your surroundings.
When leaving or returning to the dock, take it slow.
Learn the proper Rules of the Road for navigating near, and signaling to, other vessels.
Teach your passengers to respect the captain's responsibility for their safety.
We're all responsible when it comes to safety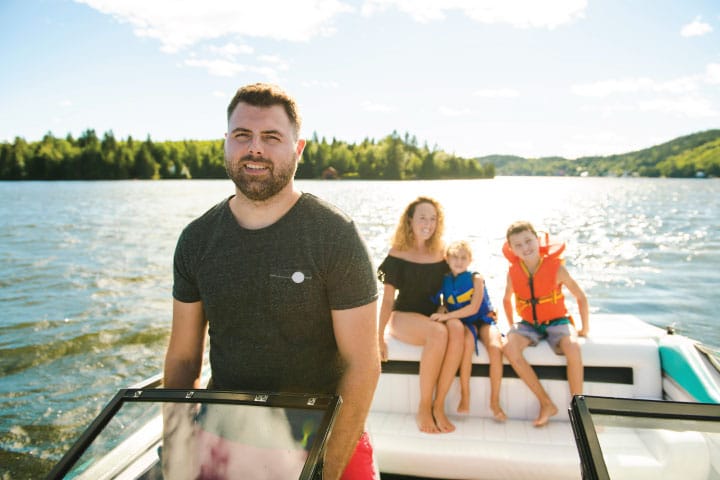 While everyone should take responsibility for safety at sea, the person at the wheel controls the vessel itself, where it goes, and how fast. When you are driving the vessel, the safety of your passengers is in your hands – and so is the safety of the people in the other boats around you.
So, who is responsible for avoiding a collision on the water? Anyone and everyone who sits in the driver's seat of a boat. It's up to you to learn how to safely operate the boat and then to follow the rules meant to keep people safe.
About Boatsetter
Boatsetter is a unique boat-sharing platform that gives everyone — whether you own a boat or you're just renting — the chance to experience life on the water. You can list a boat, book a boat, or make money as a captain.
Put your boat to work— Start earning an avg. of $20K yearly with Boatsetter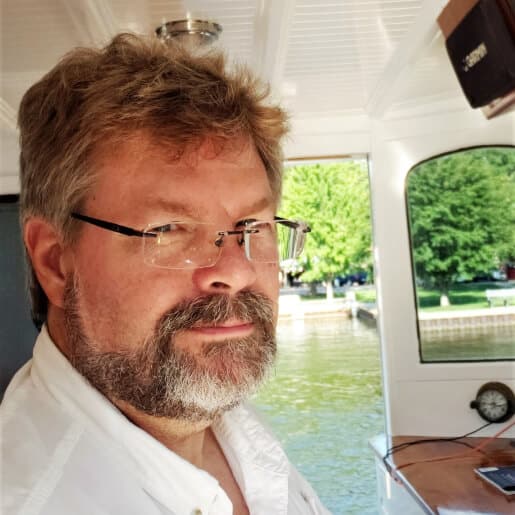 Chuck Warren fell in love with boats at 9 years old while helping to restore his grandfather's 1939 44-foot Elco cruiser. A lifelong boater, Chuck has experience operating large and small vessels on the waters of the Atlantic, Gulf of Mexico, Caribbean, and the Great Lakes.
During his 35-year marine industry career, Chuck has been the driver for several offshore powerboat racing teams, the chief engineer aboard a Caribbean research and salvage vessel, captain of a Florida Keys sunset cruise, and more.
Today, Chuck is a boating industry writer, copywriter, and captain who lives on his 40-foot boat in the summer when he isn't delivering vessels around the Great Lakes or teaching new boaters to drive. Winters are split between the West Michigan lakeshore and wherever his travels take him.