5 Best Winter Boating Activities to Try with the Family
---
Winter holds a world of on-water activities for families or close friends to enjoy. Drop your sleigh and hop on a boat for a unique holiday season among your true crew.
Here are five great winter boating activities for on-water family fun this holiday season:
Lighted boat parades
Boater education
Leaf peeping
Boat shows
Vacation charters
Host this year's holiday party on a boat— Browse all available boat rentals.
1. Holiday, Lighted Boat Parades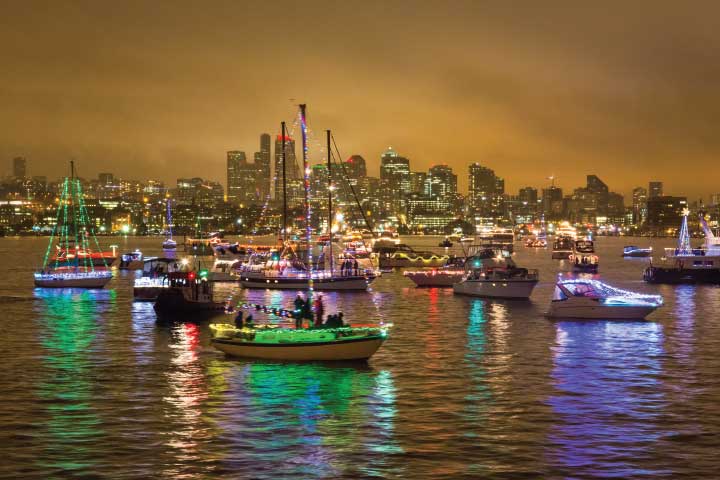 One of the most entertaining ways to enjoy a winter boating activity is by attending a lighted holiday boat parade. Parades are hosted every year, usually between Thanksgiving and Christmas, and feature all kinds of colorful eye candy and jolly boats of all types.
Sometimes the U.S. Coast Guard, but most of the time, parades are made up of local boaters who go all out with their decorations, including wearing costumes and dancing to your favorite.
Pro Holiday Boating Tip: Book a boat with a captain to participate in your local holiday parade. This way, you can focus on the show you and your crew are going to put on.
Check this calendar for lighted boat parades that are scheduled to take place this year, and information on your local parade for you and your family to participate in.
2. Boater Education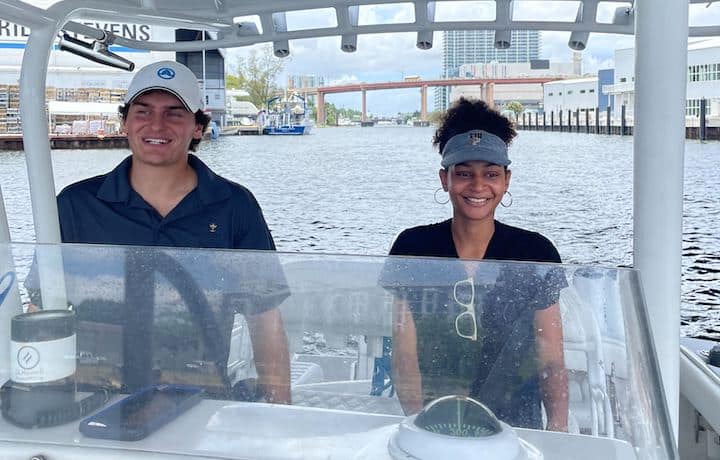 Winter is a fantastic time to get the whole family involved with boater education. Whether it's with a program like Boatsetter Academy, or with a more formal state-approved boater education course, this time of year is great for becoming a better boater.
And, a lot of times, the classes are available at minimal expense or for free!
Self-directed learning is also an option as a winter boating activity for the family. Grab a copy of Chapman Piloting & Seamanship and dive in!
3. Leaf Peeping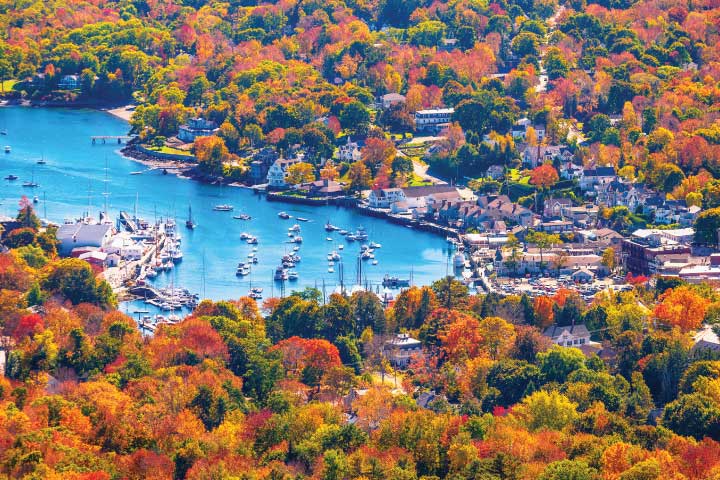 Before the dead of winter sets in up North, there is autumn—often too chilly for boating activities that involve swimming, but certainly warm enough to head out in a cozy coat and hat and join the masses in leaf-peeping this year's fall foliage.
Our destinations in the Northeast have some of the best leaf action. Like in New York, leaves start to change to beautiful colors around early September up in the Adirondack and Catskill mountains. Fall foliage destinations hold a unique view into this season's changes; the view only gets better once you get on the water.
4. Attend a Boat Show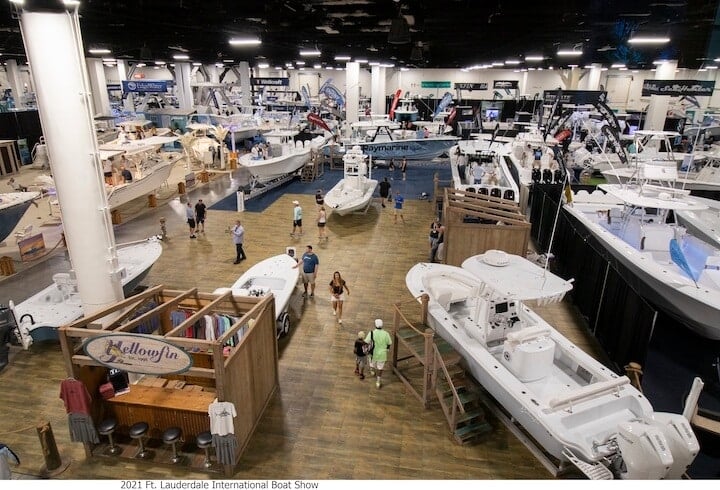 Attending a boat show is a fantastic winter boating activity for the family. Boat shows are family-friendly places where you and the kids can check out the new boats, used boats, and all kinds of equipment for your own ride. There also are food vendors and, sometimes, entertainment, including music.
Top boat shows by Discover Boating, Progressive, and Hartford Boat Show coming in January:
5. Vacation Charter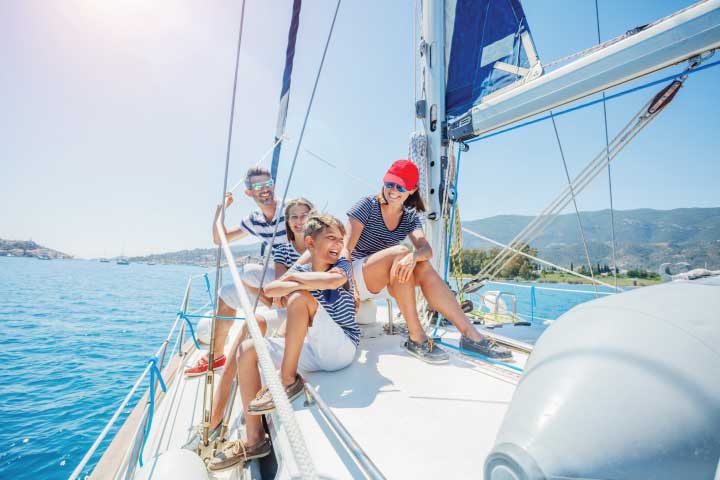 If you just can't bear to wait for warm sunshine to return in the spring and summer, there's always the option of a vacation charter as a winter boating activity for the family.
Places like South Florida and the Virgin Islands never get cold (at least not by northern standards, anyway). There is always a vacation for boaters, no matter the time of year.
Are you ready for the holidays?
Be sure to read these posts.
---
Boatsetter is a unique boat-sharing platform that gives everyone — whether you own a boat or you're just renting — the chance to experience life on the water. You can list a boat, book a boat, or make money as a captain.
Let your boat pay for itself — Only at Boatsetter.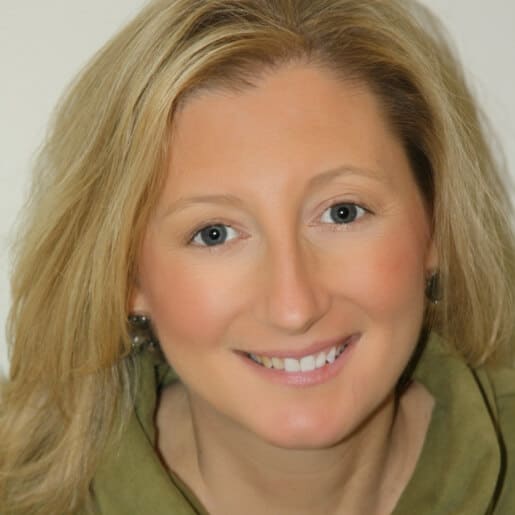 Kim Kavin has been on boats in more than 50 countries and islands, including in the Caribbean, Mediterranean, South Pacific, Indian Ocean and Southeast Asia. She grew up learning to steer a ski boat and Hobie Holder at her grandfather's lake house in New Jersey, and went on to spend time aboard everything from America's Cup racing sailboats to submarines.
Kim is a PADI-certified scuba diver and animal lover who always enjoys a good, long look around a coral reef. Her award-winning writing and editing regularly appears in national marine magazines and on leading websites. In her early years, she was a Dow Jones editing intern and a graduate of the University of Missouri-Columbia School of Journalism. When she's not writing, Kim can usually be found hiking northwest New Jersey's beautiful park trails with her adopted shelter mutt, Ginger.