SXSW 2023 Guide: Exploring Austin's Boat Scene
---
SXSW 2023 is scheduled to occur March 10-19, celebrating the convergence of tech, film, music, education, and culture. This conference and festival are based in Austin, Texas—putting it within easy reach of Lake Travis and Lake Austin for boating fun when the day's work is done.
Browse Boat Rentals for Lake Austin here
Lake Travis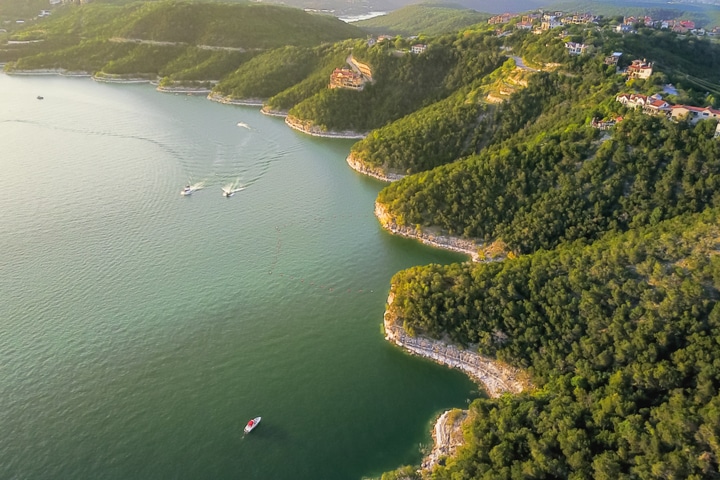 Lake Travis spans nearly 64 miles and is a fan favorite for boating, fishing, swimming, and scuba diving. This is bass-fishing heaven, with largemouth, Guadalupe, white, striped, and blue varieties of fish for catching.
You'll see not just fishing boats on Lake Travis but also ski boats, houseboats, party barges, sailboats, pontoon boats, and all kinds of personal watercraft, kayaks, and flyboards. If it floats, it's probably here, with passengers soaking up the sun and taking a dip to cool off.
Treat yourself to by yachting on Lake Travis!
Boatsetter has more than 125 boats available for rent on Lake Travis, including single- and double-decker pontoon boats, watersports boats, express cruisers, bowriders, and larger cruising boats for the whole family. Since more than a quarter-million people typically attend the SXSW conference and festival, it's smart to book early and secure the type of boat you want.
Lake Austin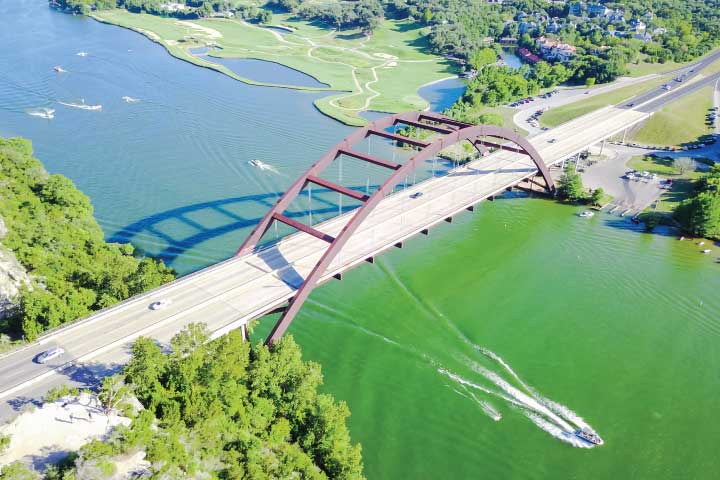 That's also true for Lake Austin, which spans about 1,600 acres and is also popular for boating and various types of fishing, including fly fishing. Largemouth bass is here, too, along with catfish and sunfish (which the kids love to catch and throw back all day long).
There are boat slips and ramps on Lake Austin, which means all kinds of boats are available here. Boatsetter has about 130 listed for rent, including pontoon, cruising, fishing, and wake sports boats.
If you're heading to the Austin area for SXSW 2023, there's plenty of opportunity to enjoy a little R&R under the sun and out on the water.
On-the-water festivals are similar to festivals on land, except they're much more exciting! You just need someone on the inside to tell you where to go and how best to enjoy. Luckily you've got us…
---
Boatsetter is a unique boat-sharing platform that gives everyone — whether you own a boat or you're just renting — the chance to experience life on the water. You can list a boat, book a boat, or make money as a captain.
Put your boat on our platform— Start earning an avg. of $20K yearly with Boatsetter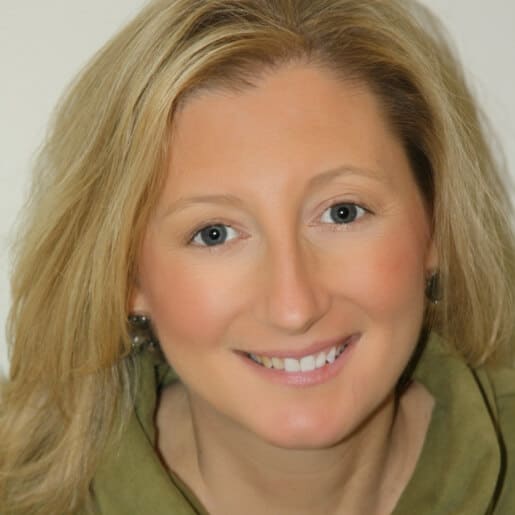 Kim Kavin has been on boats in more than 50 countries and islands, including in the Caribbean, Mediterranean, South Pacific, Indian Ocean and Southeast Asia. She grew up learning to steer a ski boat and Hobie Holder at her grandfather's lake house in New Jersey, and went on to spend time aboard everything from America's Cup racing sailboats to submarines.
Kim is a PADI-certified scuba diver and animal lover who always enjoys a good, long look around a coral reef. Her award-winning writing and editing regularly appears in national marine magazines and on leading websites. In her early years, she was a Dow Jones editing intern and a graduate of the University of Missouri-Columbia School of Journalism. When she's not writing, Kim can usually be found hiking northwest New Jersey's beautiful park trails with her adopted shelter mutt, Ginger.