Avoiding Seasickness: 8 Tips for a Smooth Ride
---
For some, seasickness is an obstacle to enjoying boating. Depending on conditions like sea state, excessive heat or cold, odors, diet, exhaustion, and other factors, seasickness can affect anyone (even those normally less prone).
Not to go WebMD on you, but "seasickness" is actually motion sickness from the brain receiving mixed messages from the eyes, ears, and muscles.
What your eyes are experiencing doesn't match what your inner ear is experiencing regarding balance and what the rest of your body is doing in reaction to motion. It ranges from a minor annoyance to severe discomfort.
Seasickness isn't something to ignore for many reasons. It induces weakness, fatigue, and disorientation, and impairs your ability to make good decisions, which is especially problematic if you're the skipper.
Luckily, there are ways to avoid seasickness, including medication, preparation, and mindfulness!
Here are our best eight tips on how to avoid seasickness:
Oral medication
Transdermal medication
Acupressure
Focus
Breathe
Position yourself
Watch your intake
Prepare in advance
Rent, Charter, Share— Only at Boatsetter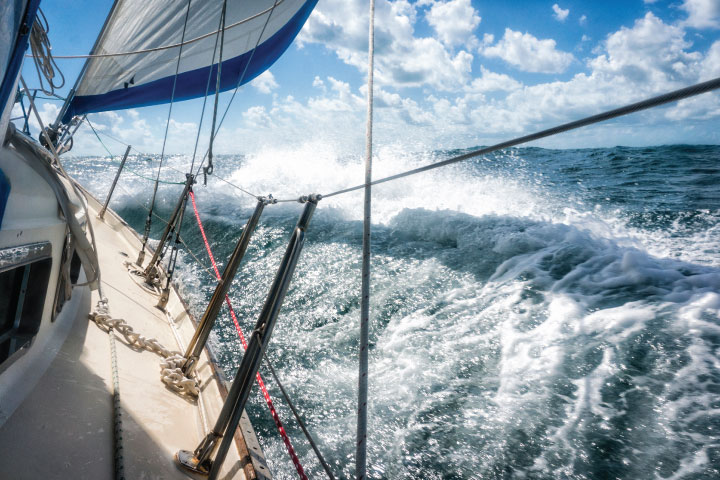 1. Oral medication
If you're unsure whether or not you'll be seasick, you can medicate preventively. Over-the-counter oral medications are designed to minimize or eliminate seasickness, especially if you'll be out for an extended period or in rough weather. Meclizine is generic for Bonine, and dimenhydrinate is Dramamine, and both are cheaper than their respective brand names. Most people feel less drowsy with Bonine versus Dramamine. It's best to take oral meds the night before a boating outing to give the drugs a chance to get into your system.
2. Transdermal medication
Another preventive method is the scopolamine patch which delivers motion sickness medication via the skin. Place the patch on the neck behind your ear and replace it every four days. Patches can cause dry mouth or skin irritation. Taking any medication after symptoms have already started will most likely not work.
3. Acupressure
A mechanical method of seasickness control is acupressure via a wristband. The pressure on the inside of your wrist may help you feel better, and no sleep-inducing drugs will enter your system. These bands are inexpensive, don't need a prescription, and can be purchased in a drugstore, but they don't work for everyone.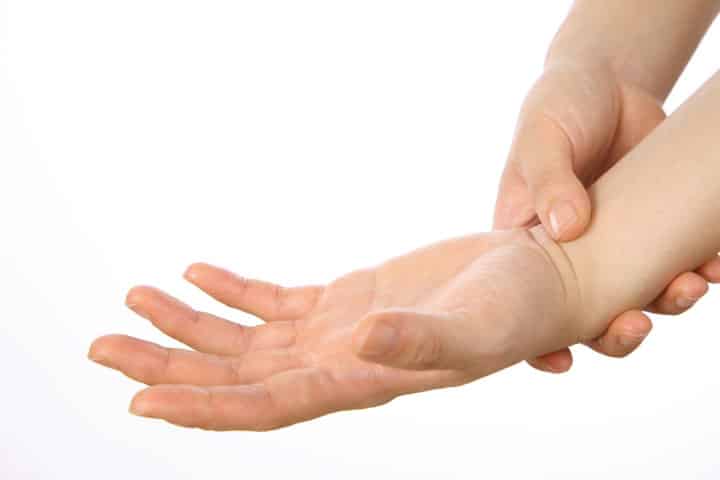 4. Focus
Prevention is key so put down the phone, camera, and binoculars, and don't read a book or magazine. Instead, focus on the distant and level horizon. Take the wheel and give your brain something to do other than spotlight its own confusion. Seasickness can be literally mind-over-matter, so focus less on feeling queasy and more on what's going on around you.
READ MORE: Knowing a Pontoon Boat's Limitations
5. Breathe
Breathing slowly and deliberately is another way to rewire your brain when you're feeling funky. Inhale fresh, cool air through the nose and exhale through your mouth. While doing this, stay on deck to avoid hot, enclosed, or smelly spaces.
6. Position yourself
Try to stay in the middle of a moving vessel because either end of the boat will experience greater motion. Stay on deck and low (not on a tuna tower or a flybridge). Get away from engine exhaust and cooking fumes if possible. Lay down on your back to ease the effect on the inner ear.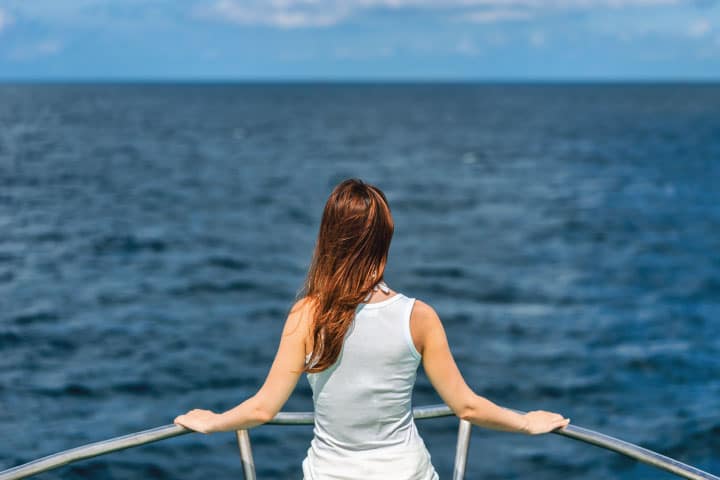 7. Watch your intake
A day or two before the voyage, be mindful of what you eat and drink. Avoid spicy, acidic, and rich foods. Drink plenty of plain water and eat absorbent crackers and bread. Some people feel relief with ginger cookies or candies. Skip alcohol and don't smoke.
8. Prepare in advance
If you're ill with a cold that has your sinuses and ears stuffed up, stay home because this may worsen inner ear imbalance and induce motion sickness. Don't arrive at the dock exhausted because fatigue contributes to seasickness. Both hypothermia and heat exhaustion can exacerbate the condition so dress in layers.
Seasickness isn't just unpleasant it can be dangerous so it's best to prepare and take steps to minimize effects throughout the day. So beware of early signs including nausea, excessive saliva, and yawning.
A word of caution
Boaters, prepare your guests by letting them know the symptoms of seasickness.
Pro Tip: You can share this blog post with anyone you'll take on your boat by simply copying/pasting the link.
And remember, you're not immune even if you've been out before without a problem!
Planning can help you avoid, and manage, seasickness; a positive attitude will guide you through the initial signs of discomfort so you can make the best of your boat trip.
About us
Boatsetter is a unique boat-sharing platform that gives everyone— whether you own a boat or you're just renting — the chance to experience life on the water. You can list a boat, book a boat, or make money as a captain.
List your boat & start earning an avg. of $20K yearly with Boatsetter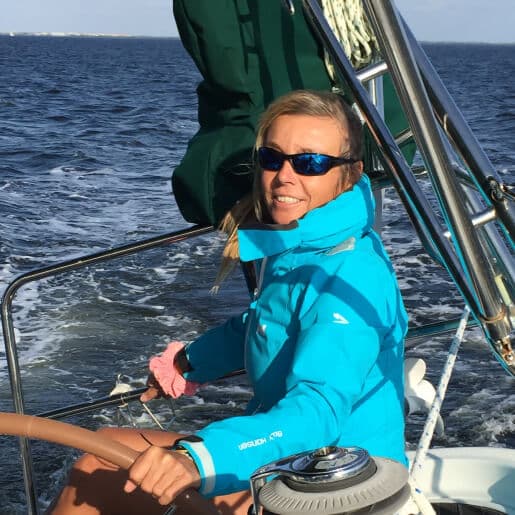 Zuzana Prochazka is an award-winning freelance journalist and photographer with regular contributions to more than a dozen sailing and powerboating magazines and online publications including Southern Boating, SEA, Latitudes & Attitudes and SAIL. She is SAIL magazines Charter Editor and the Executive Director of Boating Writers International. Zuzana serves as judge for SAIL's Best Boats awards and for Europe's Best of Boats in Berlin.
A USCG 100 Ton Master, Zuzana founded and manages a flotilla charter organization called Zescapes that takes guests adventure sailing at destinations worldwide.
Zuzana has lived in Europe, Africa and the United States and has traveled extensively in South America, the islands of the South Pacific and Mexico.