Largemouth Bass Fishing Tips: How to Catch Bass
---
If you're an angler who enjoys pursuing largemouth bass, you're always on the hunt for new bass fishing tips and techniques. And since you're an angler, you probably do like to target bass—they are, after all, the most popular freshwater gamefish in the entire nation.
Effective tactics for bass fishing vary from waterway to waterway and season to season, but no matter where you live or when you fish these top five tips for bass fishing will prove helpful.
Match your lure color to water color.
Fish from a boat rather than onshore.
Use bait and lures that help create vibrations to attract the bass.
Consider dropping leader size and switch to a fluorocarbon leader.
Remember that there's no right or wrong way to catch bass.
Own a Boat? Earn an Average of $20K or More by Listing Your Boat for Rent on Boatsetter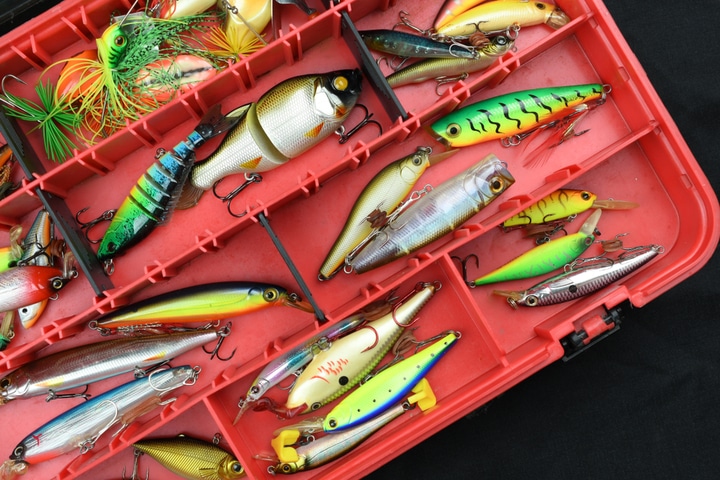 1. Match your lure color to water color
Choosing the best color at any given time is a guessing game, but as a rule of thumb starting with a lure colored similarly to the natural environment is a winner. In clear water white works great, in green water chartreuse is a good pick, in tannic water root beer colors tend to work well, and so on.
2. Fish from a boat rather than onshore
If you're a shoreline angler, up the ante by getting a bass boat rental for the day. Fishing from a boat will vastly expand the number of spots you can try and allows you to zip from one hotspot to the next instead of spending hours hiking along the banks.
If you're going to be fishing in unfamiliar waters, you can also hire a fishing charter. In many areas, guides are available for charter specifically to target bass.
Browse All Available Bass Boat Rentals
3. Use bait and lures that help create vibrations
When it's tough to see through the water due to factors like water clarity or available sunlight, use an offering that creates vibrations the fish can home in on.
Blade-baits, spinnerbaits, lures with rattles, and struggling live baits will all send vibrations through the water which the bass can sense. And they'll use those vibrations to find prey when their vision is impaired by the conditions.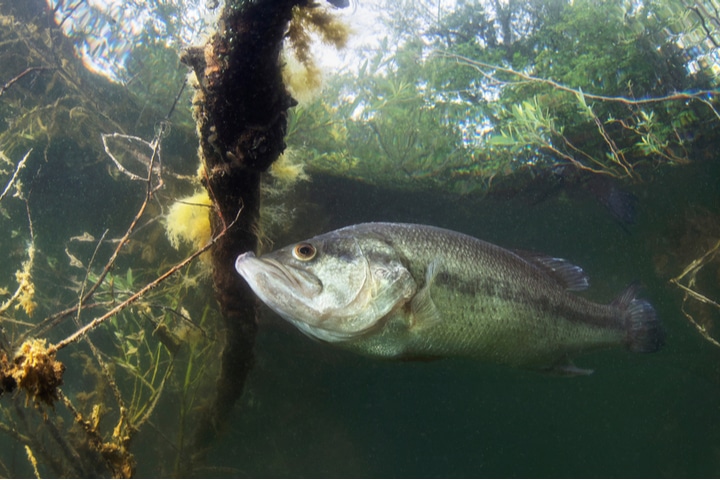 4. Consider dropping leader size and switch to a fluorocarbon leader
When fishing in water that's crystal clear in bright sunlight, consider dropping leader size and switch to fluorocarbon leader if you're not already using it. Thinner line is less visible than thicker line underwater, and fluorocarbon is the least visible type.
While bass aren't known for being particularly line-shy, in conditions where visibility is extremely good you will get more hits if you make it harder for them to see the leader.
5. Remember that there's no right or wrong way to catch bass
Take all bass fishing tips—these included—with a grain of salt. One of the best things about fishing is that there's no right or wrong, there's just what works and what doesn't. This is a constantly changing dynamic since fish change their behavior patterns according to a huge swath of factors ranging from available prey to water temperature.
So don't get hung up on any one tip and remember that what might appear to be right today may appear to be wrong tomorrow.
Common Largemouth Bass Fishing FAQs
What is the Best Bait for Largemouth Bass Fishing?
This is to some degree a loaded question since some people call lures "bait," others think only of natural temptations as baits, and what will work best changes from day to day and sometimes even hour to hour depending on factors like environmental conditions.
So, how do you know what will be the best bait for bass fishing on any given cast? The only way is to try different offerings until you find the one that's working best at the moment. We can, however, offer a few words of advice:
Always choose a bait or lure that mimics the bass's forage in the waterway you're fishing
Make sure it's presented at the depth the fish are likely to be at (which changes with the seasons and the weather)
When you're not getting many bites rapidly switch baits until you find one that works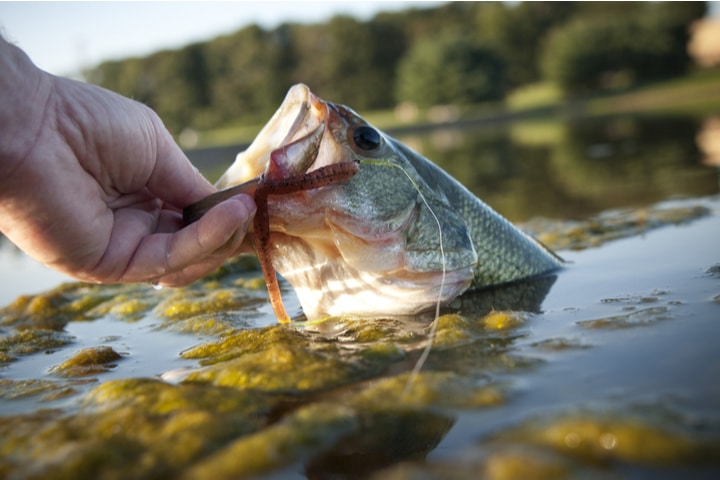 What Time of Day is Best for Bass Fishing?
All other factors being equal, dawn and dusk are almost always the best time of day for bass fishing.
Periods of ambient light when you can see but the sun is hidden behind the horizon are commonly red hot compared to when the sun is high in the sky.
What is the Easiest Way to Catch Bass?
The answer to this question depends on your style of fishing and how comfortable you may or may not be with different tactics, like casting and retrieving, using worm rigs, etc.
That said, here's a bass fishing tip for beginners:
Use a live bait such as a crayfish or a minnow.
Suspend it a few feet under a bobber.
Toss it to a likely-looking location.
If there's a bass around, it usually has a hard time turning down a bait that's alive and kicking.
Learn How to Offset the Cost of Ownership by Listing on Boatsetter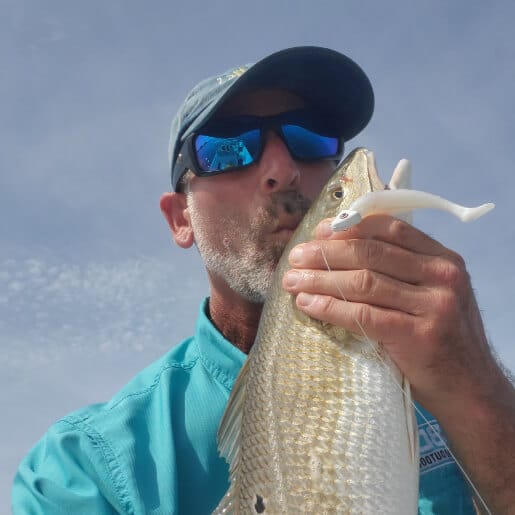 With over three decades of experience in marine journalism, Lenny Rudow has contributed to dozens of boating and fishing publications and websites ranging from BoatU.S. Magazine to BDOutdoors.com. Rudow is currently the Angler in Chief at Rudow's FishTalk, he is a past president of Boating Writers International (BWI), a graduate of the Westlawn School of Yacht Design, and has won numerous BWI and OWAA writing awards.