6 Best Beaches on Sanibel Island to Explore by Boat
---
Almost every beach on Sanibel Island, Florida, located southwest of Fort Myers, just off the coast of Fort Myers Beach, is reachable by land; however, to get the heart of the island, visiting its beaches by boat will add to the experience.
Sanibel Island is made up of miles of shoreline, kissed by the waves of the Gulf of Mexico. Unfortunately, not every beach on its shores is open to visitors. Even though the Island is inhabited by locals and visitors alike, much of it is barren. The island's northern section comprises the J.N. "Ding" Darling National Wildlife Refuge, Buck Creek Preserve, and Pine Island Refuge. Many sections along its Gulf-facing beachfront are sea turtle birthing sites.
Whether swimming, snorkeling, fishing, cycling, or hiking the trails, nature is present everywhere on Sanibel Island—and one of the best ways to explore this beautiful location is by boat.
Find Boat Rentals in Sanibel Island, FL
Top 6 Sanibel Island Beaches
There are many beaches on Sanibel Island. Some are very private, while others are great gathering spots for boaters. Listed below are the details of a few of the best beaches on Sanibel Island that you can explore by boat.
Blind Bass and Turner Beaches
Silver Key Beach
Bowman's Beach
Tarpon Bay Beach
Gulf Side City Park
Lighthouse Beach
1. Blind Pass and Turner Beaches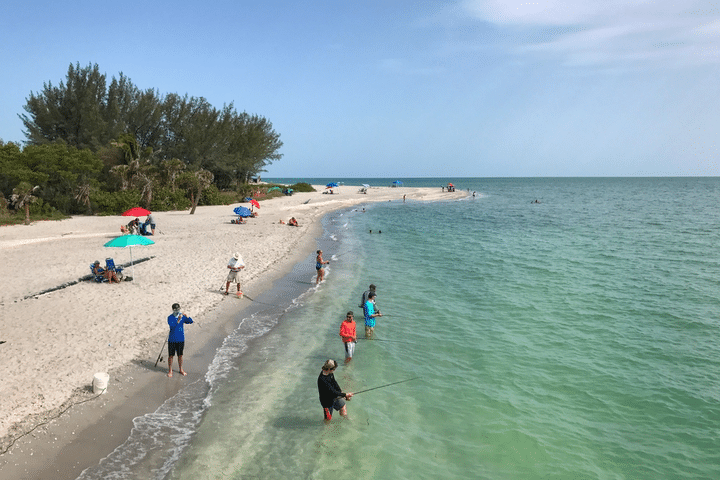 Located on the north end of Sanibel Island, Blind Pass Beach is adjacent to Turner Beach on the south shore of Captiva Island. Adjacent to Blind Pass (also sometimes called Redfish pass), these two barrier island beaches are accessible by land or sea.
You can approach Blind Pass and Turner beaches from the Pine Island side or the Gulf of Mexico. Although the water in the pass is deep, the approaches to these two beaches are relatively shallow. Therefore, if you have a deep draft boat, you will need to anchor well offshore.
Those with boat that can easily navigate shallow waters can anchor close and wade onto the beach. Or, you can pull up on the sandbar at Turner Beach, step ashore and spend a few hours soaking up the sun. The Turner beach sandbar is one of the few places on Sanibel where beaching our boat is allowed.
2. Silver Key Beach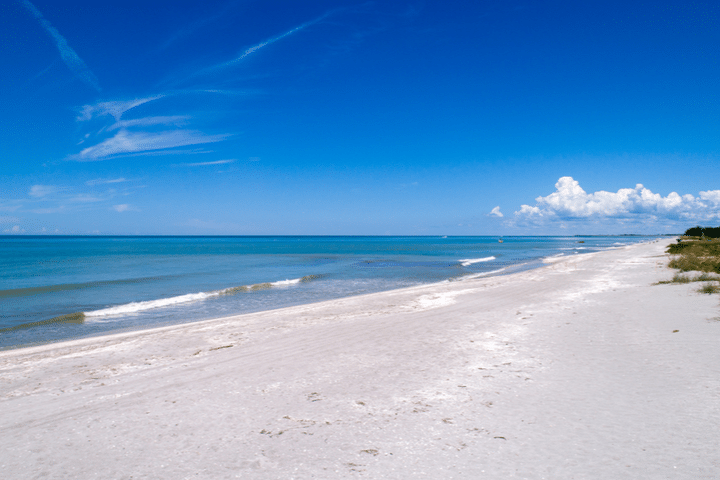 Silver Key is a 64-acre preserve on the Gulf side of north Captiva Island. Pristine and private, it is the perfect place to spend a few hours.
Since it is hard to access, this is one of the most secluded beaches on Sanibel Island. Although Silver Key Beach is accessible from land, you must come on foot, and the trek from Bowman beach is about a mile and a half. The parking fee at Bowman beach is $5.00 an hour. Or, you can come by boat, anchor offshore, wade in, and make yourself at home for a bit.
There are no amenities or restrooms at Silver Key Beach; the closest are at Bowman beach.
3. Bowman's Beach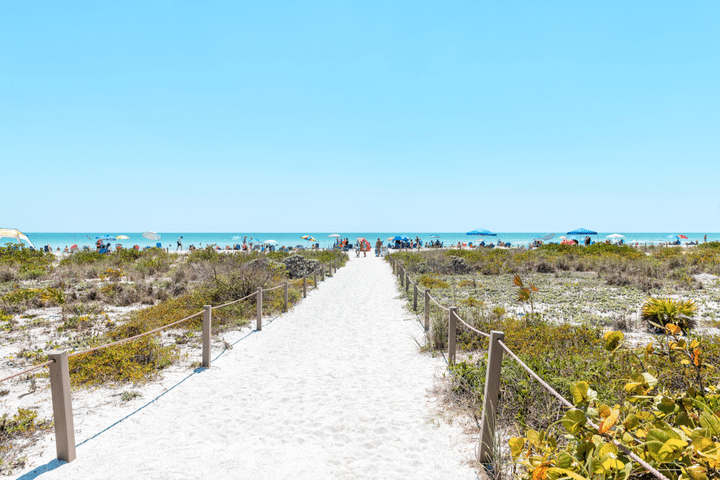 A visit to Bowman's beach gives you access to miles of white beach, world-class fishing, and access to Bowman's Beach Park, which provides you with access to restrooms and outdoor showers. There are also picnic tables and BBQ grills.
Whether you come by boat or land, this stretch of beach extends up the coast for two miles and ends at Silver Key Beach, to the north. Trekking south, the next public beach on Sanibel Island is Tarpon Bay Beach.
4. Tarpon Bay Beach
A public beach with no amenities, Tarpon Bay Beach does have parking, but you'll need to make a trek of about three-tenths of a mile to get to the beach. If you come by boat, your only worry is finding a quiet area of the beach to pull up and anchor.
Keep an eye on your depth finder. The water along the shores of Tarpon Bay Beach range from just a foot of water but increase depth in certain areas.
5. Gulf Side City Park
A little bit further south along Sanibel Island is Gulf Side City Park. There are public restrooms, outdoor showers, picnic tables, BBQ grills, and parking at this location. Closer to the island's entrance than other beaches on Sanibel, this is a 24-hour location.
The water is only four to five feet deep close to shore and falls off to about 11 feet rather quickly.
6. Lighthouse Beach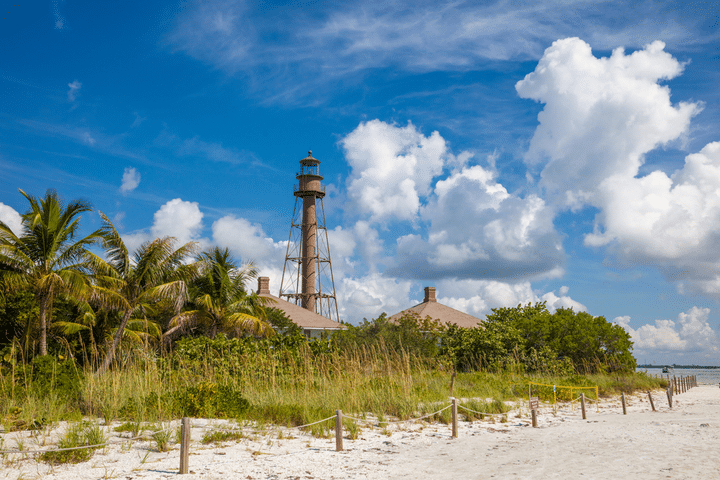 The most popular beach on Sanibel Island, Lighthouse Beach, is home to the Sanibel Lighthouse. One of Florida's 30 lighthouses, this location was one of the most difficult to get built on Florida's coast. Constructed in 1883 and standing 98 feet above the southern tip of Sanibel Island, it took many years of petitioning before the government allocated funds to build this much-needed navigational aid.
The park and beach encircling the lighthouse are visited by thousands of locals and tourists every year. Lighthouse Beach is one of the most easily accessible beaches on Sanibel Island, by land or water.
Frequently Asked Questions about Sanibel Island
Does Sanibel Island have white sand?
The beaches of Sanibel Island are white with shades of tan. Similar to the beaches of Captiva Island, the consistency is made up of crushed shells and sand, which gives the sand striated colors and different textures.
The shells here are some of the best in Florida because there are over 250 different kinds. Sanibel Island's unique positioning along the coast allows the beaches to catch the shells that wash up on its shores. With a boat rental, you can visit every beach on this list and find every species of shell on Sanibel.
What is the best time of year to visit Sanibel Island?
Although anytime is a good time to visit Florida, the best time to visit Sanibel Island is between December and April.
Are there any fishing rules on Sanibel Island? Anchoring rules?
The only prohibiting factor about how close you anchor to Sanibel Island depends on whether or not you are fishing. If you are fishing from a boat, you must stay 200 feet away from any active beach area and 500 feet from beaches posted for 'swimming only.'
Also, anglers will need to purchase a saltwater fishing license, whether you are a local or visiting from another state or country.
Are Sanibel Island beaches crowded?
They can be from October to April, especially during the winter tourist season; however, with a boat, you can avoid the crowds and find a stretch of beach in more secluded locations.
Browse Available Boats for Rental on Sanibel Island, FL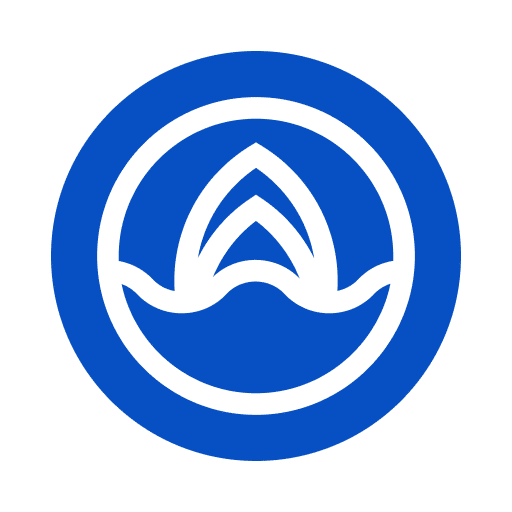 Boatsetter empowers people to explore with confidence by showing them a world of possibility on the water. Rent a boat, list your boat, or become a Boatsetter captain today.