Best Boating Lakes in Florida
---
With a choice of over 30,000 lakes, Florida is the place to be if you want to find one perfect for boating. Pair that with a climate suitable for boating, year-round and any lake in Florida is a winner.
Many of the lakes in Florida are less than an acre in size; however, the larger ones span miles and have hundreds of acres of water. Therefore, when considering a lake that is best for boating, they need to consider what they want.
Do you want a day of fishing, cruising, or is a fun-filled day of skiing or wakeboarding more your speed? With so many lakes in Florida, finding one that has what you're looking for should seem effortless. However, with so many options, the best way to see them all may be by visiting them one at a time and then checking them off your list with a Boatsetter boat rental.
The following are the best boating lakes in Florida, where boaters pursue fishing, skiing, sailing, or whatever watersport they enjoy. So take a look and find the best boating lakes in Florida for you and your crew.
Can you ski in Florida lakes?
Yes, you can see in some of them, but beware muddy, murky lakes if your intent is swimming, or skiing, although they may be great for fishing. However, alligators and snakes can be in any lake in Florida. The clearer the water, the safer it is, especially if you are in it splashing around.
Lake Eloise
The home of Florida's first tourist attraction, Cypress Gardens, opened on the shores of Lake Eloise in 1936 and closed in 2009. Lake Eloise was used for entertainment, too, and performances of aquatic ballet while skiing were quite a feat. Over the years, hundreds of thousands have visited Cypress Gardens to see the acrobatic stunts of the water skiers.
Legoland now stands where Cypress Gardens once was and adds a new adventure to Lake Eloise for the kids and the young at heart. The lake, however, is still an excellent place for skiing or boating. Lake Eloise has less than two square miles of surface area and is one of the Winter Haven Chain of Lakes. However, like many Florida lakes, it has access to other lakes in its chain via canals, which offer scenic views.
From Lake Eloise, you can go to Lake Winterset, Lake Lulu, and Lake Roy, which expands the waterways you can explore in one outing. So whether you fill your time boating, fishing, or waterskiing on any of Florida's lakes, doing it in a Boatsetter boat will give you access to all Lake Eloise and its sister lakes have to offer.
Lake Cannon
Almost a mile in diameter, Lake Cannon is about as round as a ball. One of the Winter Haven Chain of Lakes and located in Polk County, Lake Cannon connects via canal to Lake Mirror, Spring Lake, Lake Idylwild, Lake Hartridge, and Lake Jessie.
When first named, it was Lake Canon, with one n' and a larger lake that combined Cannon, Mirror, and Spring Lakes into one large body of water. However, the work done on the lakes of Florida in the early to mid-1900s broke the larger Lake Canon into the three smaller bodies of water it is today.
Access from one lake to the other is via sea-walled canals. The result is connecting lakes that give power boaters, sailors, and anglers free run of large expanses of water.
Lake Hartridge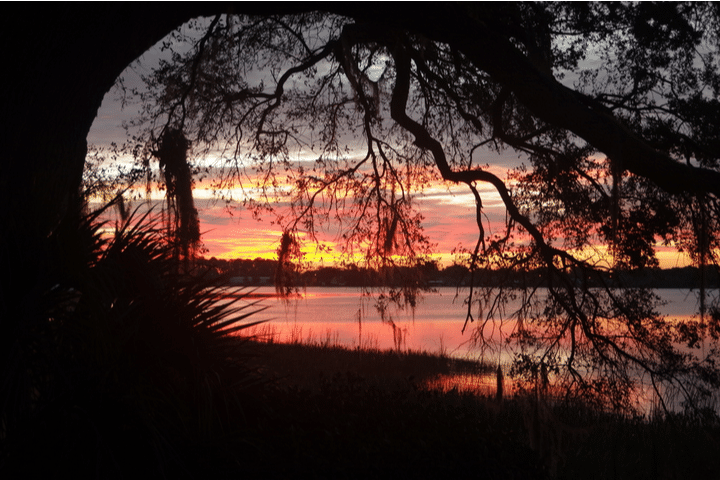 One of the larger lakes in the Winter Haven Lake chain, Lake Hartridge, has 433 acres. North of Winter Haven, the Winter Haven airport lies on its northeastern shore, while the northern shore is primarily wooded. Lakefront homes surround the remainder of the lake.
With an average depth of 5.3 feet, Lake Hartridge is a shallow muddy lake. However, depths drop to over 20 feet, and anglers have caught striped bass, largemouth bass, and bowfin in Lake Hartridge. Although it is one of the muddy lakes, there have been no sightings of alligators in Lake Hartridge for years. Snakes, however, are a different story.
The point is that Lake Hartridge is fine for boating pursuits that include fishing, waterskiing, and sailing. A boat from Boatsetter can get you on the waters of Lake Hartridge and all of the interconnecting lakes if you have the time.
Lake Okeechobee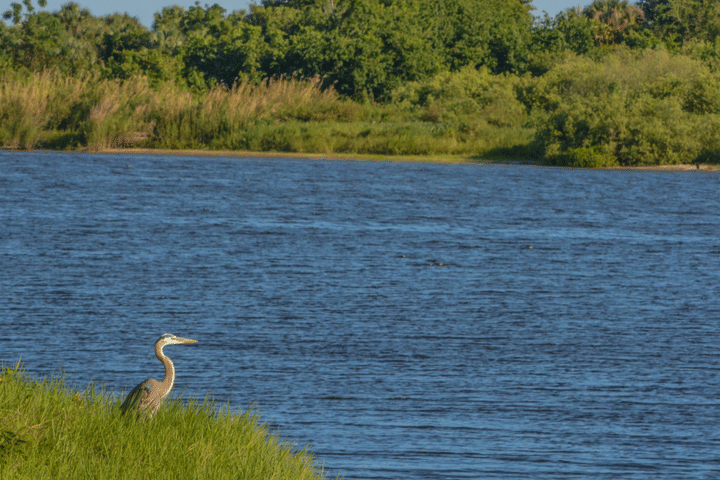 The largest Lake in Florida, Lake Okeechobee, covers a massive 730 square miles. It is almost 29 miles wide and 36 miles wide. The lake has an average depth that is shallow enough to wade but is not suggested due to a prolific alligator population. The deepest spot in Lake Okeechobee is about 12 feet, making it a very shallow lake.
Often referred to as Florida's inland sea, geologists believe that Lake Okeechobee was formed about 6000 years ago when the oceans receded. As it drained, the water remained in the shallow depression that is Lake Okeechobee. It is the third-largest freshwater lake in the country. Lake Michigan is the largest, and Iliamna Lake, Alaska is the second largest.
Lake Okeechobee offers fishing for anglers (rent one of these options: bass boat, pontoon, or tritoon), airboat rides, and hundreds of square miles of water to speed or sail across. The Cross Florida barge canal enters the lake from the east and west. It is not unusual to see sailboats on Lake Okeechobee. The route cuts off many miles for boaters who want to get from the Gulf to the Atlantic without taking the long way around Florida.
Lake Maitland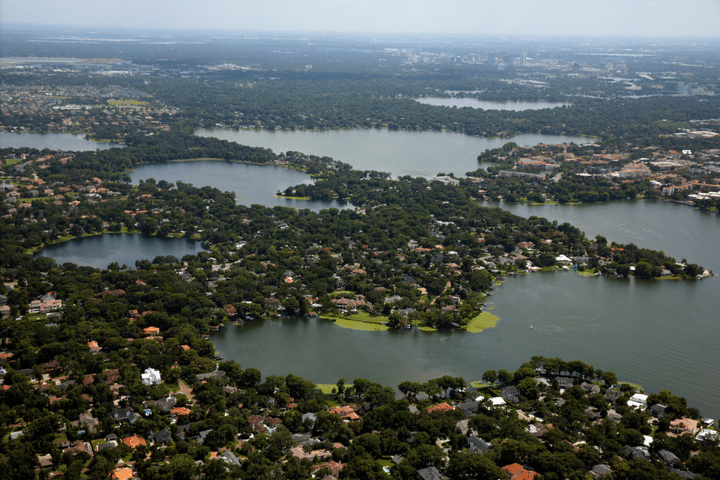 One of the Winter Park Chain of lakes, Lake Maitland, is the most interesting and the largest of the five lakes it connects to. South of Lake Maitland is Lake Osceola, Lake Virginia, and Lake Mead, which connect to Lake Maitland via canals.
To the north of Lake Maitland are Lake Nina and Lake Minnehaha, and the combined surface area of the lakes combined is right at 1000 acres. Each lake has its own features; however, Lake Maitland has the picturesque "Isle of Sicily." Here homeowners built magnificent mansions on the shores of the lake that can be viewed from the water as you cruise the lake.
Dog Island sits in the middle of Lake Maitland and offers a place to stop for a break. First, however, keep an eye out for native occupants of the isle because snakes, gators, and insects abound in Florida.
Lake Tohopekaliga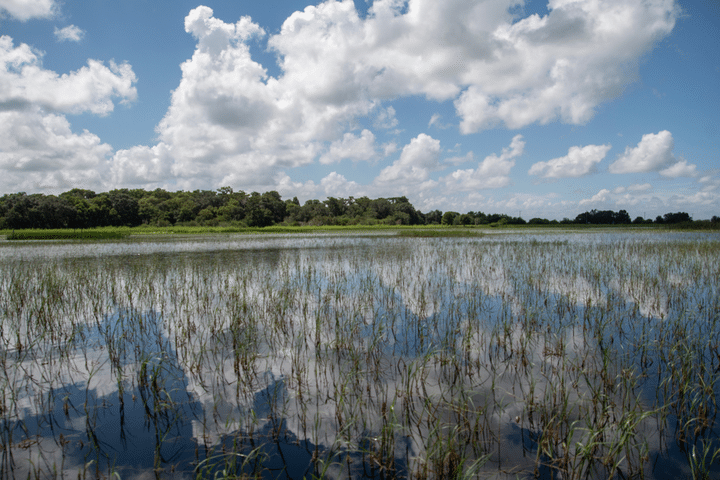 Affectionately referred to as Lake Toho by the locals, Lake Tohopekaliga is a stone's throw from downtown Kissimmee, Florida. Surrounded by fields and a few homes, Lake Toho is a quiet, peaceful place that will let you unwind while boating in its waters.
Lake Tohopekaliga is the largest Lake in Osceola County and has a water area of almost 23000 acres. There are many things to do on and around the water when visiting Lake Toho. Due to Orlando's proximity and attractions, Osceola County and the State of Florida have put a lot into Lake Tohopekaliga while maintaining its beauty.
Wildlife is abundant on the shores and in the waters of Lake Toho, and they post that alligators live here and to beware of their presence. The bass fishing on the lake is excellent, and anglers can expect to catch bluegill, crappie, gar, pickerel, sunfish, catfish, or course. If you're looking for a guided fishing trip on Lake Toho, go with AJ's Bass Guides.
Lake Dora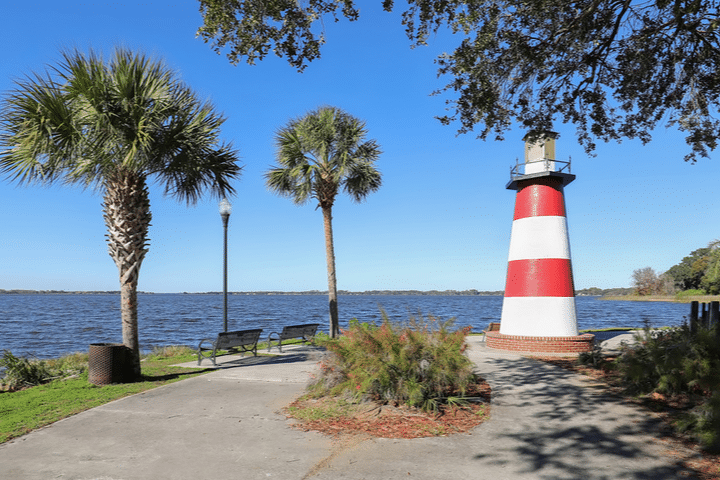 With one of the oldest Florida settlements on your shores, Mount Dora, you cannot help but be one of the best lakes in Florida. Lake Dora is home to the Sunnyland Antique Boat Festival, where antique boat owners bring their boats every spring to show off to the crowd and motor across the lake.
The Harris Chain of Lakes includes Lake Harris, Lake Eustis, Lake Dora, Lake Yale, and Lake Griffin. The connecting lakes offer boaters hundreds of acres of water and miles of shoreline to explore. The fish in Lake Dora include bass, bluegill, sunfish, and catfish, and boaters of all types enjoy it here.
If you get tired of the sunshine and water, take a flight on a Seaplane and see the lakes of Osceola County from the sky. From a few thousand feet, you can see more than Lake Dora and its neighboring lakes. Florida is covered with lakes, and a flight above them will give you a new perspective on the waterways here.
Where is the clearest water in Florida?
The clearest water in Florida is found in small, shallow sandy-bottomed lakes fed by springs instead of runoff water. They are usually located on private land; however, several springheads form lakes, which become rivers as their waters make their way across the land.
Wakulla Springs is such a place and has the clearest water in Florida. The spring pools into a lake over an acre in size that flows from the ground in Northern Florida. Wakulla springs are worth a visit if you are in or coming to Florida. About 15 miles south of Tallahassee, Florida, it is part of the Wakulla State Forest.
A note about Florida Lakes
Most Florida lakes that are open to the public allow boating. However, many lakes will not allow powerboats that use gas or diesel. Therefore, the only types of motor that can be used on these lakes are electric, sail, or people-powered.
Three Florida lakes have sailing clubs and are committed to the pursuit of the sport. Lake Eustis sailing club, Lake Weir, and Lake Beresford yacht clubs have all made sailing a part of life on the lakes where they have made their homes.
So many Best Boating Lakes in Florida – So little time
In Lake County alone, one could spend a year or more visiting the land of 1000 lakes. The above are the best boating lakes because they offer a lot of bang for your buck. In addition, the Chain lake system that Florida built for recreation gives boaters the ability to move from one lake to the next and opens new opportunities for exploration when boating.
Your favorite lake may not be on this list. Still, Boatsetter has boat owners across Florida that are ready to rent you their motorboat, pontoon boat, fishing boat, their sailboat, houseboat, or yacht. They may be in a city near you or one you plan to visit. So, if you are in Florida, get outside, get on the water and get some sun!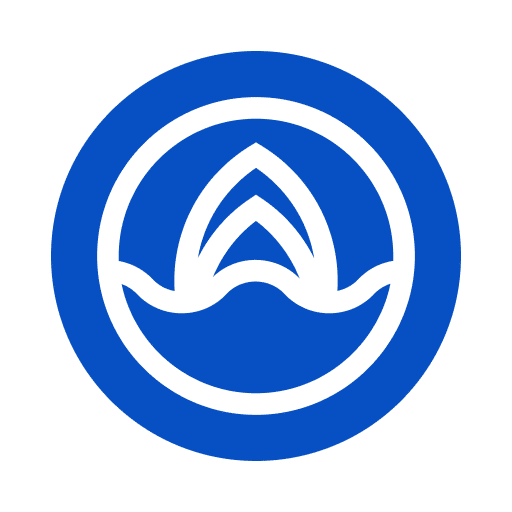 Boatsetter empowers people to explore with confidence by showing them a world of possibility on the water. Rent a boat, list your boat, or become a Boatsetter captain today.