Boating Guide from Marco Island to Key West
---
The boat trip from Marco Island to Key West is a scenic maritime route starting from the barrier island, past the Everglades, and to paradise on Earth, what Floridians call, Key West. It takes just under five hours to make this trip by land, but when traveling by boat, the miles across the blue-green waters are fewer (around three hours). Not to mention, the ride is so much more fun.
Check out our Marco Island to Key West boating guide for everything you need to know:
Post summary:
Best boat types for your trip
Places to stop along the way
Friendly Key West marinas to dock
Explore Available Boat Rentals at Marco Island, FL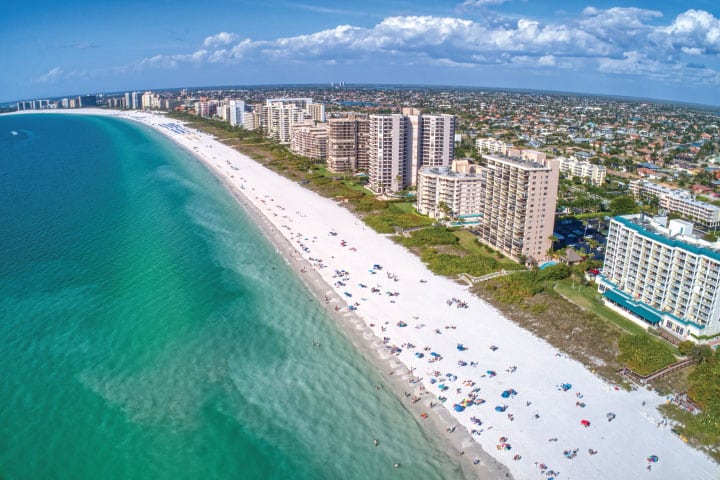 Best boat types for your trip
There are many choices when it comes to the type of boat that suits your needs and preferences. The following list may help narrow down the field for your next on-the-water adventure.
Bowrider — Available in several sizes, the classic Lowrider ranges from 18 feet to 26 feet, providing ample room. It is a popular choice for day trips.
Cruisers — A cabin cruiser gets you where you want to go in style and comfort. They have plenty of room and flexibility, are available in different sizes, and have various features that make day trips memorable. A traditional day cruiser is a good choice for the Marco Island to Key West jaunt.
Deck boats — Large and roomy decks provide plenty of room for friends and family. Some even come with features, such as head compartments and kitchenettes, if needed.
Runabouts — Runabouts average 16 to 33 feet and have either outboard or sterndrive power. It is designed with an open bow, walk-through windshield, and seating.
Sailing cruisers — A sailing cruise is an option for those who enjoy full sales and a leisurely cruise. These boats are excellent for long-distance travel and scenic cruises along the coast. The size determines what extra features the cruiser is equipped with.
Trawlers — This boat type is another one available in various sizes. They have plenty of power, use minimal fuel, have an open upper station to operate the boat during pleasant weather, and an enclosed station when the weather is not at its best.
Places to stop along the way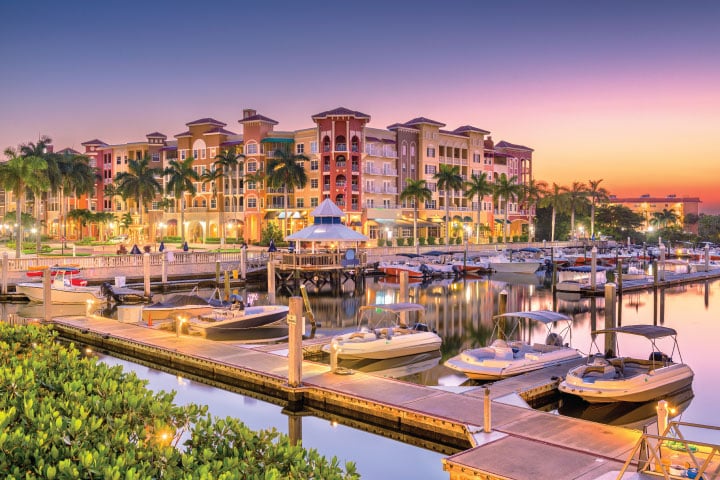 There are plenty of places to disembark and explore, even for 30 minutes. Near Marco Island is Naples, where you can walk on the Naples Pier or grab a bite to eat at Mediterrano, Sails Restaurant, or Osteria Tulia. You could also stop by Everglades City for a slice from Hole in the Wall Pizza!
Other points of interest for your Marco Island to Key West trip should include:
Big Cypress National Preserve
Pennekamp Coral Reef State Park (Key Largo)
Big Pine Key
Fort Zachary Taylor Historic State Park
Marinas in Key West to Dock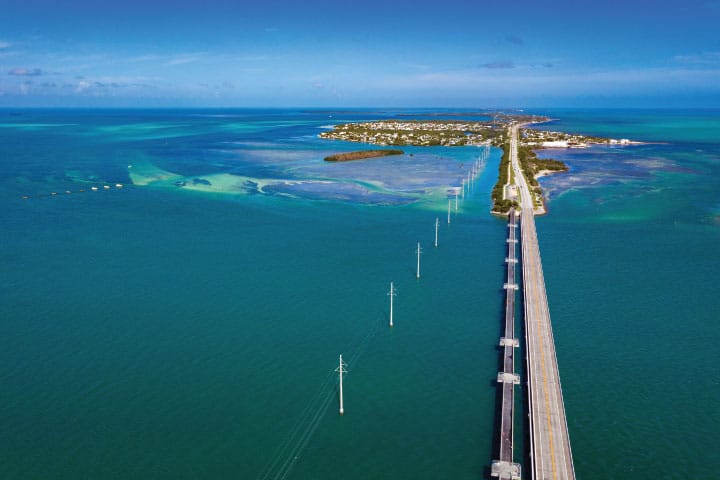 Below you'll find some marinas where you can enter and dock your boat rental to fuel up, grab a few snacks, or just take a break on land for a bit.
Key West Bight Marina
Dock your boat at the Key West Historic Seaport, which offers 24/7 access, year-round dockage, and on-site security. There is plenty of docking space for a relaxing time and fuel to keep you going. This marina is just steps away from the magic of Duval Street and Mallory Square, where you will find a variety of shopping and dining venues.
City Marina at Garrison Bight
City Marina at Garrison Bight offers 245 docking spaces for transient and recreational boaters and those who live aboard their vessel. The marina has several amenities, such as 30-amp and 50-amp power, pump-out service, bath and shower facilities, laundry facilities, water, and trash removal. Call ahead or book reservations online.
A & B Marina
Just two blocks from Duval Street in the heart of downtown, A & B Marina offers easy access docking at the floating dock. Once docked, head to Harbor Boardwalk for fine dining at A & B Lobster House for fresh seafood and Bel Mare. Sit back with some light fare and a flavorful beverage at Alonzo's Oyster Bar or stop in for Happy Hour at Wahlburger's Key West.
Galleon Marina
Galleon Marina and its 91 slips accommodate yachts and boats up to 150 feet. For transient and seasonal visitors, the marina provides wet clips. Amenities include 30-amp and 50-amp power at each dock station, cable TV hookups at each slip, 100 amps in some locations, pump-out services, laundry facilities, bathroom and shower facilities, and 24-hour security.
Sunset Marina
Sunset Marina has just what you need, starting with 120 floating docks. Each is located in an easily accessible protective cove. With its convenient location, the Atlantic Ocean and the Gulf of Mexico are a short distance away.
For a trip like this, we highly recommend booking a full-day boat trip so that you can take your sweet time and enjoy the cruise. Explore water-travel destinations! Find your next trip at Destination Guides and other boating resources.
About Boatsetter
Boatsetter is a unique boat-sharing platform that gives everyone — whether you own a boat or you're just renting — the chance to experience life on the water. You can list a boat, book a boat, or make money as a captain.
Put your boat to work. Earn an avg. of $20K yearly with Boatsetter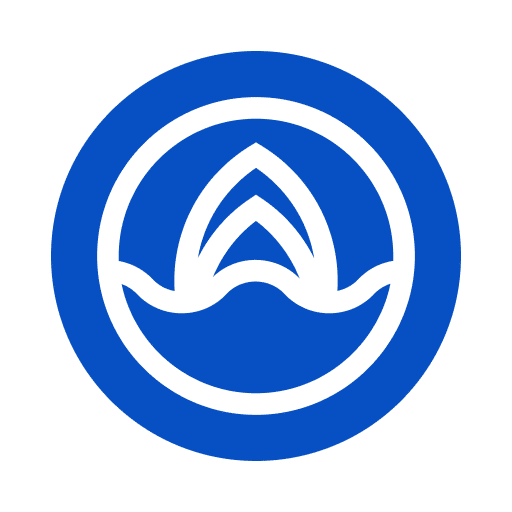 Boatsetter empowers people to explore with confidence by showing them a world of possibility on the water. Rent a boat, list your boat, or become a Boatsetter captain today.