5 Tips for Creating the Perfect Boat Listing on Boatsetter
---
Anyone who has ever booked or sold anything online knows that having a good listing can make all the difference. But how do you get your listing to stand out from the rest?
On Boatsetter, there's a system in place that helps you with the basics. As you start the process to list your boat, you'll be prompted to share details about the boat's manufacturer, location and other factual details. It's important to be honest in those fields—but they're not the places where you can really make your listing pop on people's screens.
Here are five tips for how to create a Boatsetter listing that will dazzle potential renters.
Haven't Listed Your Boat for Rent Yet? Get Started in Less Than 15 Minutes
1. Write a great title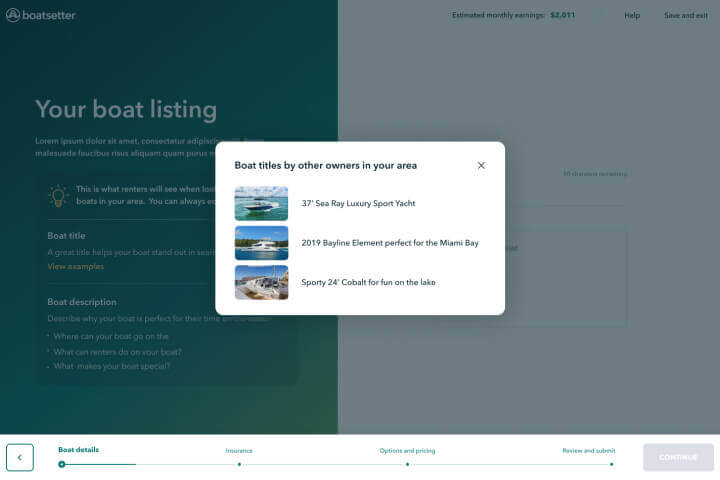 Some people put a basic detail about their boat in the listing's title. The title might say something along the lines of, "50-foot Sea Ray" or "25-foot center console." Not much pizzazz there, right?
Try to write a title that evokes a feeling in the people who read it.
Think of titles such as "Sunset Cruises" or "Creating Family Memories" or "Wakeboarding Boat of Your Dreams."
Make the title less about the boat itself, and more about the experience that people will have on board.
Remember: People scrolling through the listings may never have heard of a Sea Ray, but they know they want to go wakeboarding. Make the title about what they want to do.
2. Upload good pictures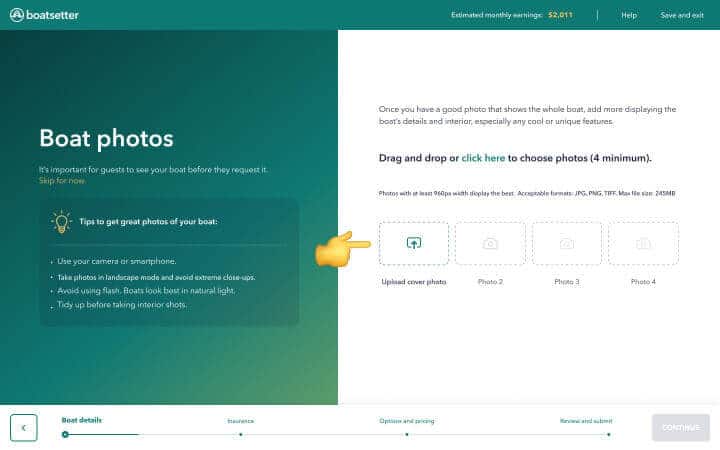 You'd be surprised how many people upload pictures that aren't even in focus. That's no way to market any product, and it's certainly no way to make a Boatsetter listing stand out.
If you have no photo-shooting skills, then hire a local photographer for a couple of hours. The investment will pay off with more interest in your listing. Look for a photographer who has experience shooting outdoors with a wide-angle lens, which will show the whole boat and make it look spacious.
The Boatsetter platform lets you post as many photos as you want. Four is usually the minimum number of photos for getting some traction on your listing. More than four is always better.
Show different angles on board.
Show people on the boat having fun.
The public can gauge the size of the boat by seeing how big a person is in the photos, versus seeing the words "54-foot cabin cruiser."
Show people doing what the boat is made to do.
And remember: The people in your photos don't have to be supermodels. They can be your friends and family. If nothing else, simply look at your boat manufacturer's website for photo-staging ideas, and then copy them.
3. Include a lot of boat details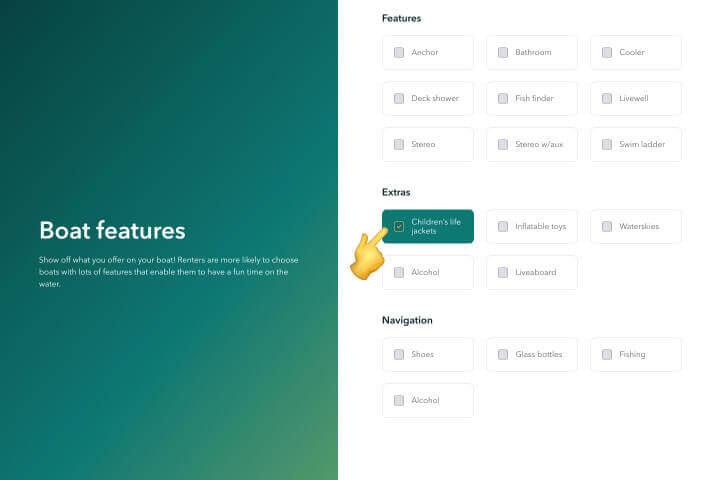 This part of your listing should be at least one paragraph—but the best "boat details" sections that generate the most bookings are longer.
People scrolling through ads on Boatsetter are trying to get answers to their questions. They're wondering things like:
What is your trailering policy?
Can we bring food and drinks on board?
Can we bring our dog?
Is fishing allowed?
When you're writing the "boat details" section of your ad, try to think about all the questions people considering your boat might ask, and then answer those questions. You can make this section of the listing a Q&A format, if that's easier.
The Boatsetter platform allows for about 2,000 words in this space—that's around half the length of a book chapter, and you're allowed to make use of all of that space however you want.
And, you can change this section at any time. So, for instance, you might write the main part and leave it alone, but occasionally change the top section if you're having a special offering—say, a Fourth of July event booking or something of that nature.
4. Encourage reviews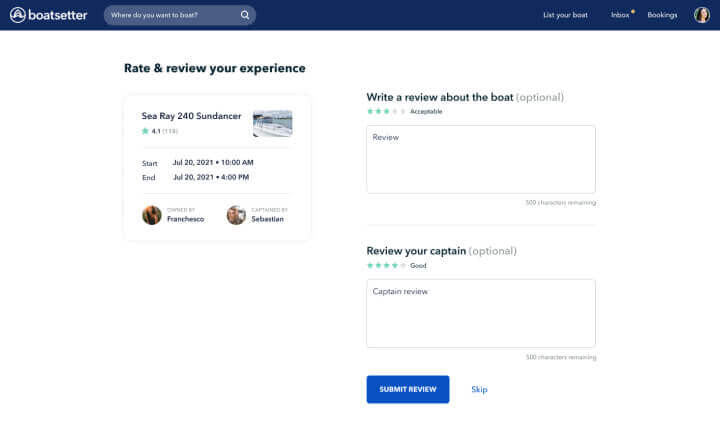 Reviews on your Boatsetter listing are important. The general rule is that if you get three good reviews, people thinking about booking will have a lot more confidence in your boat.
So, encourage happy renters to write a review. It's can be challenging to get the first few reviews, but people who are happy are usually more than willing to help you out. Make it your priority to ensure that the first few people who book are extremely happy with their experience. Go above and beyond with your customer service, and then, at the end of the rental, ask for the review.
Remember: People are used to being asked for online reviews nowadays. They're happy to write them, especially if they've had a good time.
5. Use pricing as a marketing tool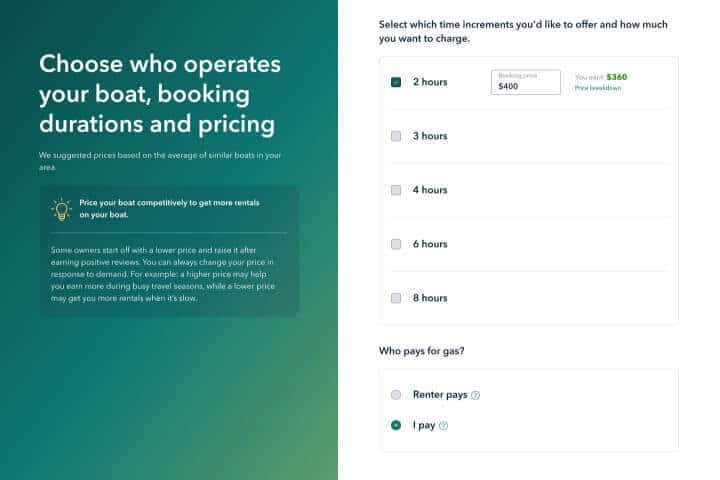 Until you have those first three great reviews, consider lowering your pricing a little bit. It's worth using your pricing structure to get people on board at first and get those first three great reviews into your listing.
Think of a 10 percent discount on your rate as an initial marketing investment. Remember: You're trying to start something new and get it off the ground. Smart early investments will pay off later.
Looking for More Tips and Tricks for Boatsetter Owners? Visit our Boatsetter Owner Resources Hub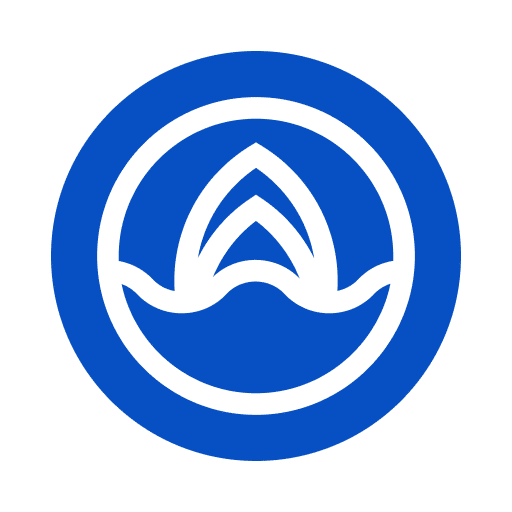 Boatsetter empowers people to explore with confidence by showing them a world of possibility on the water. Rent a boat, list your boat, or become a Boatsetter captain today.