Newport Beach Water Activities
---
Newport Beach, located in Orange County of southern California, is a cool coastal town once used for maritime industries.
Explore Newport Beach Boat Rentals
Fishing in Newport Beach
Newport Beach is home to over thirty varieties of gamefish, including white sea bass, Dorado, sculpin, sea bass, tuna, mako shark, whitefish, striped marlin, yellowfin tuna, calico bass, halibut, sand bass, and more.
For good access to sweet fishing spots, check out these locations:
Upper Newport Bay Nature Preserve
Also used for hiking, biking, and picnicking, this preserve is full of wildlife and several access points for anglers.
Here, you can fish in Upper Newport Bay or San Diego Creek.
You can find the Upper Newport Bay Nature Preserve at 2301 University Dr, Newport Beach, CA 92660.
Balboa Pier
Balboa Pier is one of the easiest and most accessible spots on our list by far. Ocean fishing is much easier from a pier than onshore.
Balboa Pier has a much smaller crowd than the Newport Pier, and is a popular place to catch buckets full of mackerel, among others. Sculpin, squid, and sharks also make appearances here, as do hermit crabs on the surrounding beach. Anglers here are kind and accommodating, so even when the pier is full, it's still a pleasant experience.
At the base of the pier, you'll find Ruby's, a casual restaurant with delicious burgers, shakes, French fries, and fountain drinks.
You can find Balboa Pier at 801 E Ocean Front, Newport Beach, CA 92661.
West Jetty View Park
This park overlooks the Wedge and is an ideal spot for walking dogs, meditating, biking, sightseeing, shore wading in sands and rocks, and of course, fishing.
You can occasionally spot dolphins around the Jetty in the evenings. This park gives you access to the Corona Del Mar bend, the Entrance Channel, and Balboa Reach on the Pacific Ocean.
You can find West Jetty View Park at Channel Rd & E Ocean Front, Newport Beach, CA 92663.
Other Places To Visit by the Water
Marina Park
Marina Park is a public waterfront park and the perfect spot for families to enjoy a day on the water. Here, you'll find a nice clean kids' playground (complete with a large white lighthouse with a slide on it), trails, clean restrooms, picnic tables, and soft sandy beaches. There are a few exercise zones and sand-rinse-off spots too, which are convenient for those with children.
This spot can be pretty crowded on the weekends, so go earlier in the day or during the middle of the week if you can.
You can find Marina Park at 1600 W Balboa Blvd, Newport Beach, CA 92663.
Explore Newport Beach Boat Rentals
Little Corona Del Mar Beach
This handicap-accessible beach offers tide pools, large rocks, soft sand, and many hermit crabs. This beach is best experienced during low tide when the tide pools and cliffsides are exposed.
There are fire rings here, so after watching the sunset, feel free to build a cozy little campfire and hang out with your friends.
This is a private, quiet beach with considerable space, so you'll rarely feel crowded. And fun fact! Gilligan's Island was filmed right here. You can find Little Corona Del Mar Beach at 3100 Ocean Blvd, Corona Del Mar, CA 92625.
The Wedge
The Wedge is a beach located on the Balboa Peninsula. It gives you immediate access to the Harbor Island Reach, Balboa Reach, and the Pacific Ocean if you have access to a boat.
This kid-friendly park offers street parking, bike trails, and bike parking. Parking is limited, so plan accordingly and leave early in the morning to avoid the hassle.
The waves are large and aggressive here, making it the ideal place for more adventurous surfers to hit the water. If you want to fish in this area, you should probably do so by boat.
You can find it at E Ocean Front, Newport Beach, CA 92663.
Swimming in Newport Beach
Newport Beach has ten miles of coastline designated for surfing, swimming, jogging, sunbathing, and walking. This beach features a pier and boardwalk, which are a big hit with locals and tourists alike.
Use caution when swimming here, and always pay close attention to the tides. Waves are tumultuous and dangerous if you don't know what you're doing. If you rent a boat or bring your own, you can swim from it; you are not limited to shoreline swimming.
Ready to hit the waters of Newport Beach? With Boatsetter boat rental you can explore the local waters in a fishing boat, yacht, jet ski, speed boat, and many other boat types.
Explore Newport Beach Boat Rentals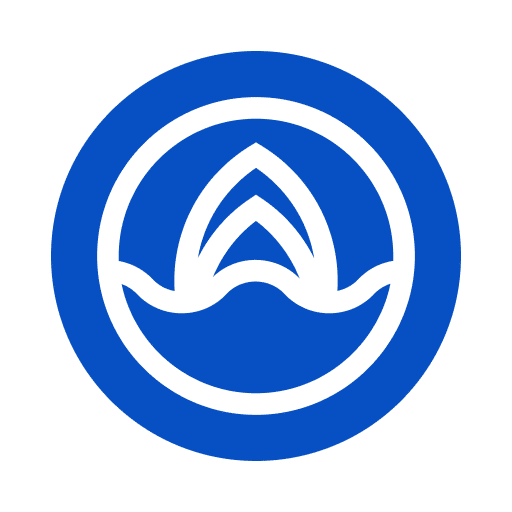 Boatsetter empowers people to explore with confidence by showing them a world of possibility on the water. Rent a boat, list your boat, or become a Boatsetter captain today.