Santa Barbara Sailing and Boating Guide
---
Santa Barbara is 95 miles north of Los Angeles. The Santa Ynez Mountains are the backdrop to this water city, known for its stunning white stucco buildings with iconic red tile roofs.
Santa Barbara has good weather year-round for boating experiences. Its coast is populated with parks, beaches, and coves for you to boat to or around. So before you turn to Santa Barbara for its vineyards and tasting rooms, you need to get on the water! This Santa Barbara Sailing Guide will tell you why:
The 5 wonders of Santa Barbara
Top 3 sailing experiences in Santa Barbara
Read the entire blog pose to catch all Pro Boatsetter Tips.
Explore Boat Rentals in Santa Barbara, CA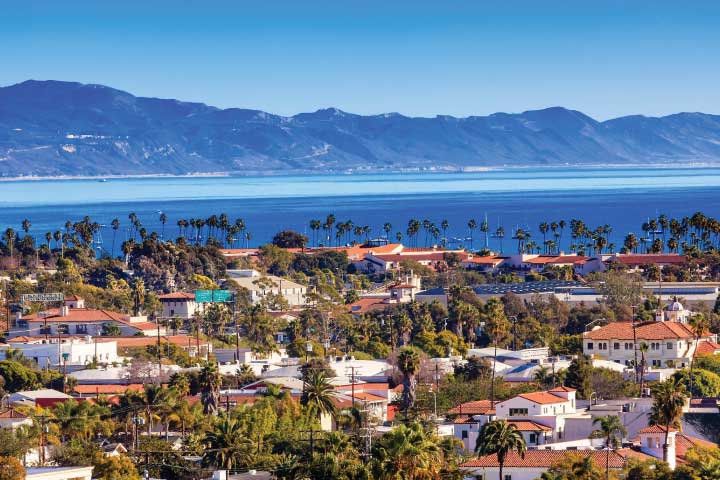 Explore the 5 Wonders of Santa Barbara
The Channel Islands National Park is a chain of five islands with incredible views of high green mountains and a pristine blue ocean. You and your crew have five islands to explore by kayaking through caves, snorkeling, and mountain hiking.
Surrounding the islands is a rough sea with swell and winds. If you are prone to sea sickness, it can be a tough experience. Or if you're not an experienced boater, it might be best to rent a boat with a licensed captain. Here are the five islands and unique sights to see at each destination:
San Miguel Island – See seals and sea lions, archeological sites of The Chumash, and shipwrecks.
Santa Cruz Island – Explore sea caves (including Painted Cave on the northwestern side).
Santa Rosa Island – Spectacular hiking opportunities are here, including Water Canyon Beach and Black Mountain. Pro Destination Tip: There are no goods, services, or accommodations (lodging) available on the island. Visitors must bring all their own food and supplies. Public phones are not available.
Anacapa Island – Catch the best views of sea lions and seabirds at Cathedral Cove and Pinniped Point.
Santa Barbara Island – Explore Santa Barbara Island's many cliffs and coves. Excellent watersports can be experienced at Landing Cove.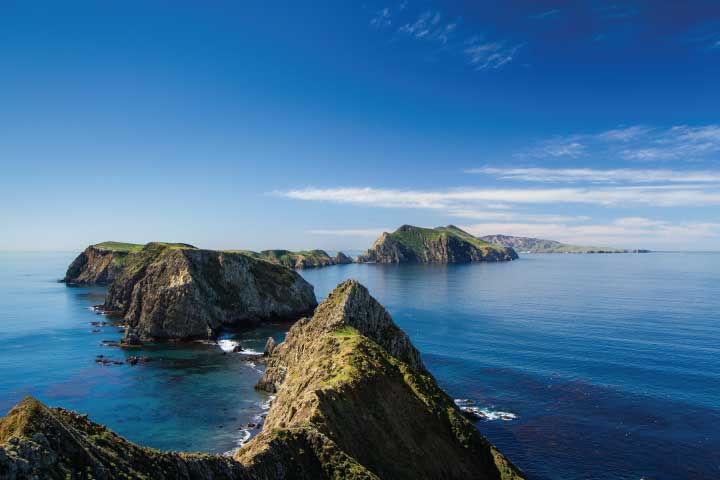 Here's a quick Pro Destination Tip before you scroll:
Campus Point State Marine Conservation Area is a California Marine Protected Area that is ten and a half square miles with about three miles of shoreline. Near here are spectacular views of Californian wildlife.
Top 3 Unique Sailing Experiences
1. Therapeutic Sailing on a Yacht
This 36-foot-long luxury sailing charter offers gourmet five-star cuisine, amazing California Coast views, and unforgettable experiences.
This boating trip is captained and can accommodate up to six passengers. Catch a sunrise, enjoy a gourmet meal, bathe in the sunshine, play in the water, sail, sip sweet California wines, unwind, relax, catch a sunset, and then admire the stars from the boat.
2. Meet Sage — The Easy Dreamy 25′ Sailboat
Sage is a friendly sailboat that holds up to eight passengers. It has jib and genoa front sails and is easy to sail with minimal effort.
Also, it has a cooler/ice chest, a grill, an anchor, and a turn-key motor and lends you the freedom to go explore all that the shiny California coast has to offer. This charter does not come with a captain.
Here's a quick Pro Experience Tip:
For whale watching, go sailboating anytime between November and April. You'll most likely see humpback, gray, blue, and killer whales.
3. Ultimate Luxury Catamaran
This 58′ sailboat, which has five cabins, can accommodate up to twelve guests and comes with a trusty captain!
In it is a spectacular stateroom, a gourmet kitchen, paddle boards, massive flatscreen TVs, air conditioning, bathrooms, a swim ladder, showers, fishing gear, Bluetooth audio, WiFi, and more.
Discover boating destinations like Santa Barbara, CA at Boating Guides & Resources!
Boatsetter is a unique boat-sharing platform that gives everyone — whether you own a boat or you're just renting — the chance to experience life on the water. You can list a boat, book a boat, or make money as a captain.
Let your boat pay for itself. List, rent, earn — Only at Boatsetter.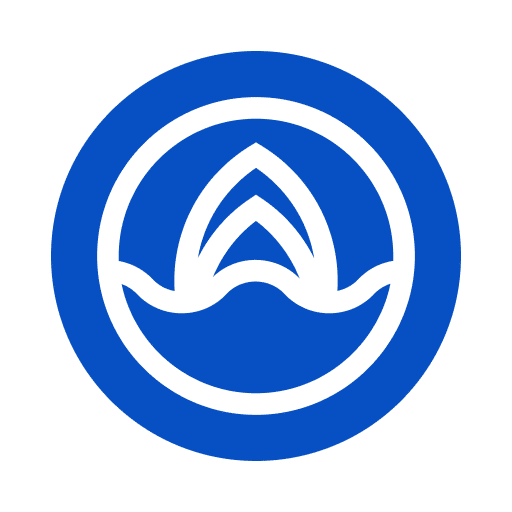 Boatsetter empowers people to explore with confidence by showing them a world of possibility on the water. Rent a boat, list your boat, or become a Boatsetter captain today.