Best Boats for the Environment
---
The welfare of the environment is top-of-mind these days, especially when it comes to recreational boating. But what does it mean to have the best boats for the environment? Is it the way boats are built, propelled, or even used? Let's look at the best boat types for the environment together.
Post summary:
Boat production processes
Boat propulsion systems
Shared ownership organizations
Rent, Charter, Share— Only at Boatsetter
Boat production processes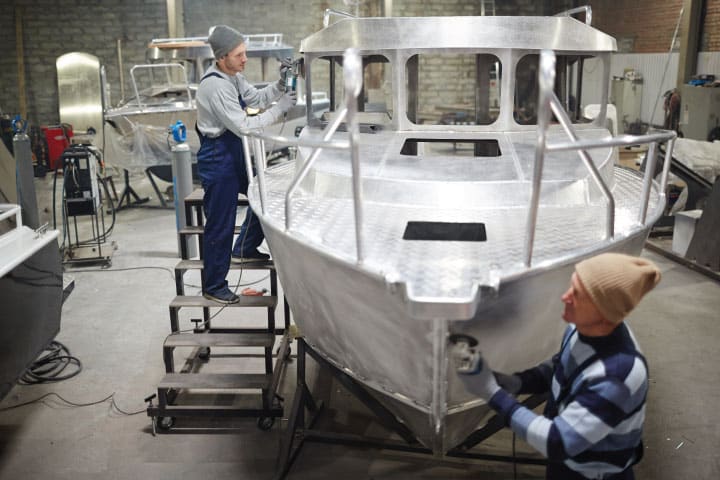 The first impact of a boat on the environment is how it's built and the materials it carries. Wood and aluminum are more "natural" materials than fiberglass, as they create a less toxic build process and are recyclable.
It's much harder (and takes more energy) to recycle fiberglass, and that's a huge problem given that the vast majority of recreational boats on the water today are built of that material.
New construction methods have helped with vacuum infusion replacing traditional hand lay-up in fiberglass boat building. Infusion is where dry materials are laid into a mold, and resin is then pulled or sucked into the laminate via tubing. This process uses less resin and creates less waste.
As the resin cures, there are also fewer styrene emissions to pollute the air. The result is a lighter hull that requires a smaller, fuel-sipping engine to achieve the same performance. Some boat builders, like Beneteau, are experimenting with less toxic resins and new cloth alternatives to traditional GRP fibers, such as flax and linen, which are recyclable.
Boat propulsion systems
Propulsion is the thing that most people think of when they say "environmentally friendly boats." By definition, sailboats have a lower carbon footprint than powerboats because even if they do have an engine, they're likely to cover some of their miles using wind power.
On the other hand, powerboats rely on some sort of motor for all propulsion. The last decade has seen a rush by many engine builders to create alternative propulsion systems, such as electric motors or hybrid systems with range-extending combustion generators added to electric motors to ease emissions and fuel consumption.
Europe is well ahead of the US in this process primarily because they have many lakes that don't allow traditional combustion engines at all. Engine builders like Germany's Torqeedo and Norway's Evoy have been developing electric motors for years and pairing them with high energy density lithium batteries that can be used on various sail and powerboats.
Evoy's 300-hp "Storm" outboard can deliver decent range at high speeds for boats up to 35 feet. Torqeedo's Deep Blue system of inboard motors uses marinized BMW batteries and has been installed on large catamarans as well as small, high-speed runabouts. The Chinese electric engine manufacturer ePropulsion, also offers both small outboards and 20-60 kW inboard motors for a variety of applications.
LEARN MORE: Green Boating with Boatsetter #MindYourWake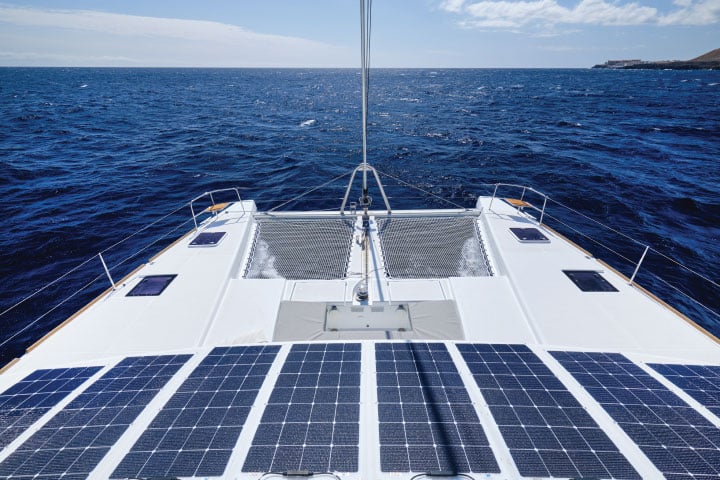 When an electric motor is added, it's not the boat that's environmentally friendly but rather its propulsion system, as in the case of the Four Winns H2e runabout that's paired with the Canadian Vision Marine 180-hp outboard to create an "electric boat" package.
Other boat brands that can be purchased as electric include Finland's Axopar and Sweden's Candela C-8, which even adds foils to minimize surface friction and deliver exceptional performance and a range of nearly 60 miles. Austrian distance cruising yachts by Greenline are offered as electric or hybrid boats and rely heavily on solar arrays for power regeneration.
In a completely new technology twist, French catamaran builder Fountaine Pajot is teasing the introduction of a large cruising cat with a hydrogen fuel cell which will presumably make an appearance by the end of this year.
Shared ownership organizations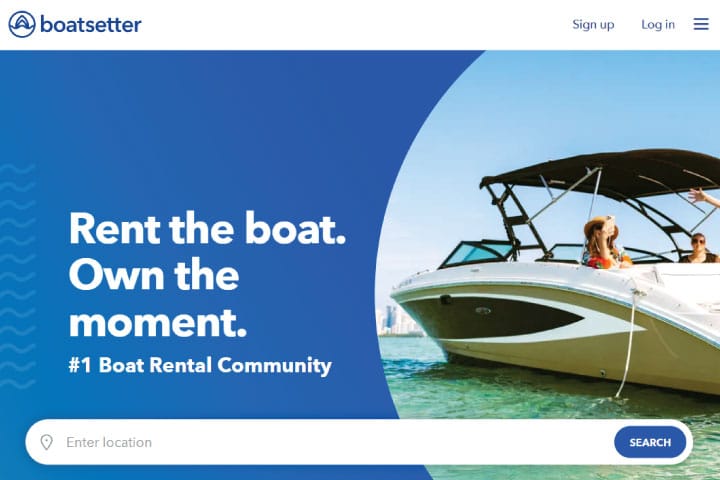 Arguably, the boat that's the most environmentally friendly is the one that's used often. Nothing makes less sense than taxing the environment by building something that sits at a dock or on a trailer without being used for its intended purpose.
Most boats are idle 80% of the time, which is an inexcusable waste. However, the proliferation of fractional ownership programs and shared boating organizations such as boat clubs and peer-to-peer companies like Boatsetter put these assets to use often and for the benefit of multiple parties.
The more outings and the more people who use a boat, the better it's "amortized" environmentally. Each use lowers the environmental cost of the boat so if you want to be conscientious, join a club or make a reservation with a boat-sharing organization and feel good about the carbon footprint of your boating. Charter a sailboat and make that even better!
Recreational boating can be good for you and the planet. Make sure to check out more green boating resources and browse through our fleet of electric boat rentals.
About us
Boatsetter is a unique boat-sharing platform that gives everyone — whether you own a boat or you're just renting — the chance to experience life on the water. You can list a boat, book a boat, or make money as a captain.
Got an electric boat? List & Earn with Boatsetter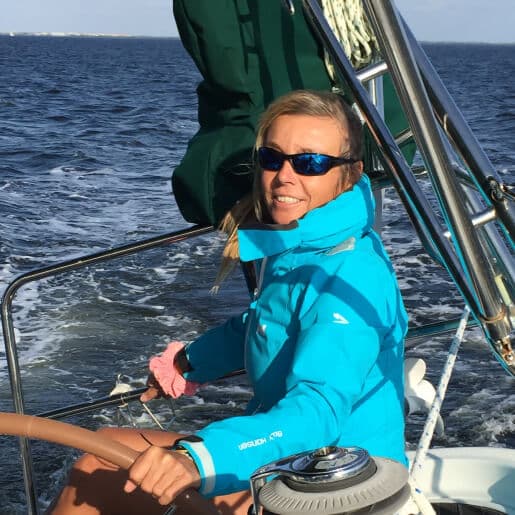 Zuzana Prochazka is an award-winning freelance journalist and photographer with regular contributions to more than a dozen sailing and powerboating magazines and online publications including Southern Boating, SEA, Latitudes & Attitudes and SAIL. She is SAIL magazines Charter Editor and the Executive Director of Boating Writers International. Zuzana serves as judge for SAIL's Best Boats awards and for Europe's Best of Boats in Berlin.
A USCG 100 Ton Master, Zuzana founded and manages a flotilla charter organization called Zescapes that takes guests adventure sailing at destinations worldwide.
Zuzana has lived in Europe, Africa and the United States and has traveled extensively in South America, the islands of the South Pacific and Mexico.