A Fishing Excursion You Don't Want to Miss
---
A Guide to Making the Most of Your Fishing Boat Rental
With Boatsetter, you have a wide range of options when it comes to securing a fishing boat rental. You can organize a freshwater fishing boat or hire a saltwater fishing boat charter. You can either arrange a bareboat rental or hire a captain who will teach you how to fish and manage all other aspects of your boating excursion. The first few steps involve getting your fishing license and then choosing where you would like to go. Then you'll need to decide what type of boat you prefer, and whether or not you can handle it.
Make Sure you have a Fishing License for Your Fishing Boat Rental.
When arranging a fishing boat rental, the first step is to make sure you have a valid fishing license. Do some research by brushing up on local rules and regulations to get your fishing license. Whether you will be choosing a freshwater fishing boat rental or a saltwater fishing boat charter, you will certainly need a license no matter where you decide to go.
Every state has specific rules and regulations for a freshwater fishing boat rental or a saltwater fishing boat charter. Here is a list of what it takes to get your fishing license in each state. Since these rules protect local species, there might be specific guidelines about where you can fish, when you can fish, and what types of fish you can keep. It is a good idea to follow your captain's recommendations, if you have one, and pay attention to all local authorities. You can generally get fishing licenses from Walmart, or you can often even apply online and print them yourself. Also, they are usually valid for at least the entire fishing season.
Choosing Where to Sail Your Fishing Boat Rental
First, decide whether you prefer a freshwater fishing boat rental or a saltwater fishing boat charter. The fishing experience can be very different depending on the type of water you are in. As a brief overview, we suggest that you learn more about the world's top ten saltwater fishing locations. You'll notice on that list that Oostduinkerke, Belgium, is obviously quite far from Cairns, Australia, so we are not suggesting that you visit all of these locations! Rather, if you are based in America, refer to this quick guide to some of the best warm water fishing spots within the United States, and then you can narrow down a few of the areas you'd like to visit on your saltwater fishing boat charter.
Saltwater Fishing
Florida is your best bet if you are looking for a location with a wide variety of fish and thousands of saltwater fishing options. If you start in Panama City, you'll be in the northern part of Florida. Sail all the way down the coast and around Key West and then up the other side to Miami and all the way up the coast to West Palm Beach. The most common fish species you are likely to catch in the Florida area are blue marlin, tarpon, tuna, dolphinfish, redfish, mackerel, and cobia. Big game fishing is a popular sport in Florida, so you'll have a huge support system all around you if you decide to visit this area.
Freshwater Fishing
On a freshwater fishing boat rental, you have an almost unlimited choice of where to go. No matter where you live, there is sure to be a reasonably big lake or river within easy driving distance. The fishing opportunities in freshwater areas are more limited, with not as many species in the ocean. However, just because there are fewer species doesn't make it any less fun. Freshwater fishing can be an enjoyable activity to do with friends or family, and you can even get a fishing boat rental for as little as half a day through Boatsetter.
A Bareboat Rental or a Captain?
While there are advantages and disadvantages to either option, you will certainly need to consider the type of trip you are planning to take when choosing between a bareboat rental or getting a boat with a captain. There are lots of things to consider, but it basically comes down to one question: do you have enough experience handling boats so that you can confidently stay safe on the water? If you are an experienced sailor, it is probably better to get a fishing boat rental to drive yourself. If you don't have much experience, rather select a boat that comes with a captain who can really take charge of your vessel and ensure that you have a successful and enjoyable fishing excursion.
The other consideration is what type of boat you will be getting. Remember that you have so many types of boats to choose from, such as bass boats, bowriders, or convertible fishing boats. Pontoon boats are almost ideal if you are going to be on a calm lake because they can be used for family cruising and fishing, and they can also be great party boats!
Cooking Your Fish on the Boat
One of the best things about fishing on a freshwater fishing boat rental or a saltwater fishing boat rental is cooking the fish you catch. There is nothing better than cooking fresh fish on the boat. Lots of our fleet come already equipped with deep coolers and portable grills, which can easily be hooked up to a small gas cylinder. Another piece of equipment often included on the boat is a small Coleman stove, so you can use it for cooking your fish. Just keep in mind that sometimes, fish that are too small (or too large) cannot be kept or cooked, and you need to throw them back into the water. Ensure you know the local rules and regulations that dictate what size fish you are allowed to keep.
Following the Rules on a Fishing Boat Rental
Although it may sometimes seem like there are so many rules to follow when you organize a freshwater fishing boat or hire a saltwater fishing boat charter, always keep in mind that the rules are there to protect you. For example, revenue from fishing licenses can protect local fish species and fund the enforcement and patrol officers who are there to keep you safe.
It is easy to have an outstanding time on a fishing boat rental while simply being aware of a few minor considerations on the water. If you want to drink any alcohol while enjoying your fishing boat rental, always follow your boat captain's recommendations because the last thing you want is to get into some type of accident on the water. It is always important to stay safe while you are enjoying a great time!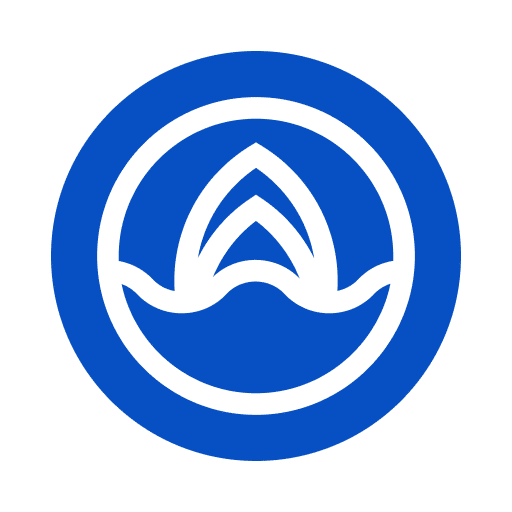 Boatsetter empowers people to explore with confidence by showing them a world of possibility on the water. Rent a boat, list your boat, or become a Boatsetter captain today.